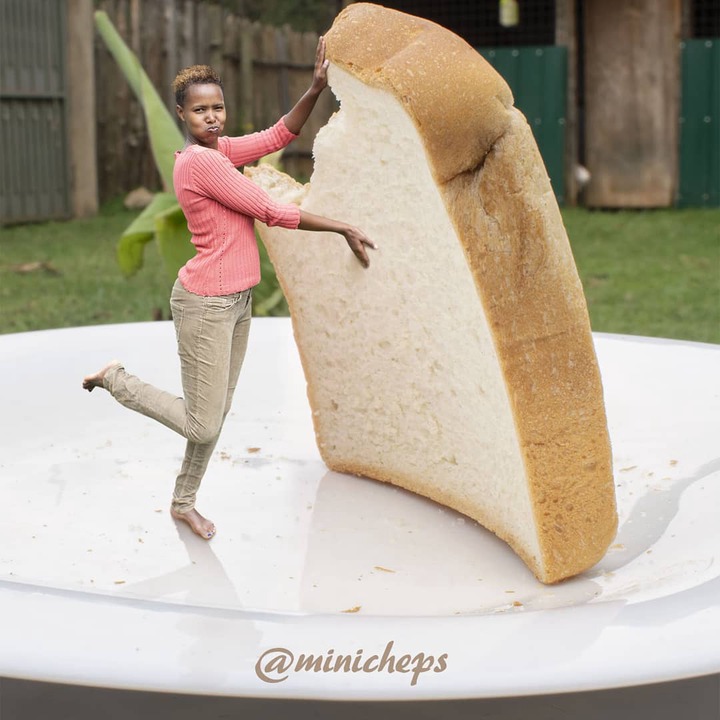 Content of Minicheps. [All Images | Courtesy]
Visual content creator Catherine Jepkemboi who is famously known as Minicheps is one of the few creatives who has amazed Kenyans with her unique talent.
The young talent attracted a lot of attention and became an internet sensation when her unusual combination of photos went viral.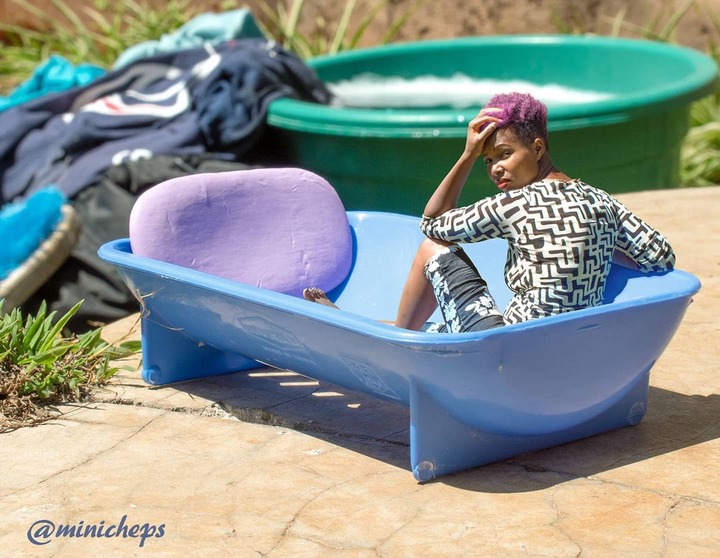 One of her latest creations is one that portrays fashion as she is dressed in a banana peel while carrying a piece of an orange on her head.
''Going bananas😝 hope I look apeeling🥰.'' Minicheps posted on her official Instagram account.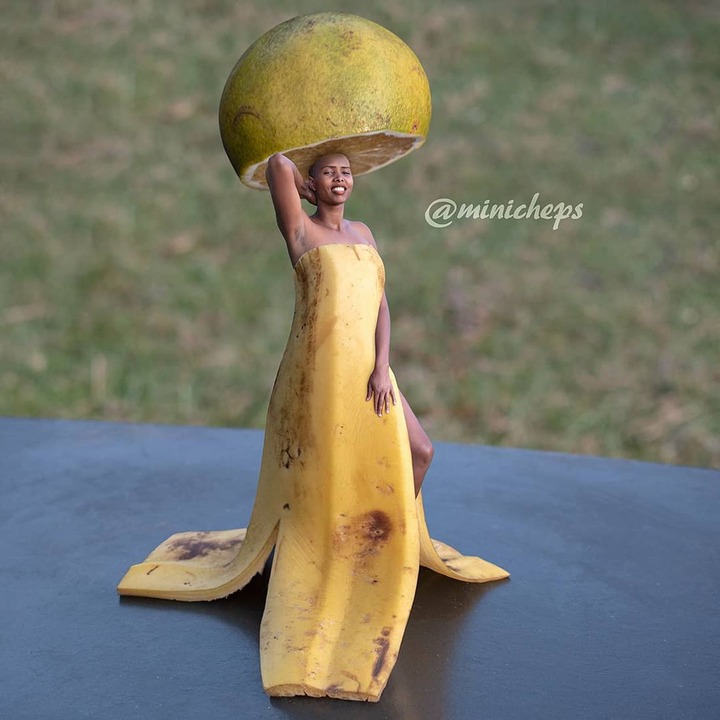 Kenyans have since taken to the comment section with all range of questions and congratulatory remarks on how she can pass a message in such a creative manner.
One question that has constantly popped up is how can she be able to do her edits with such ease and effortlessly.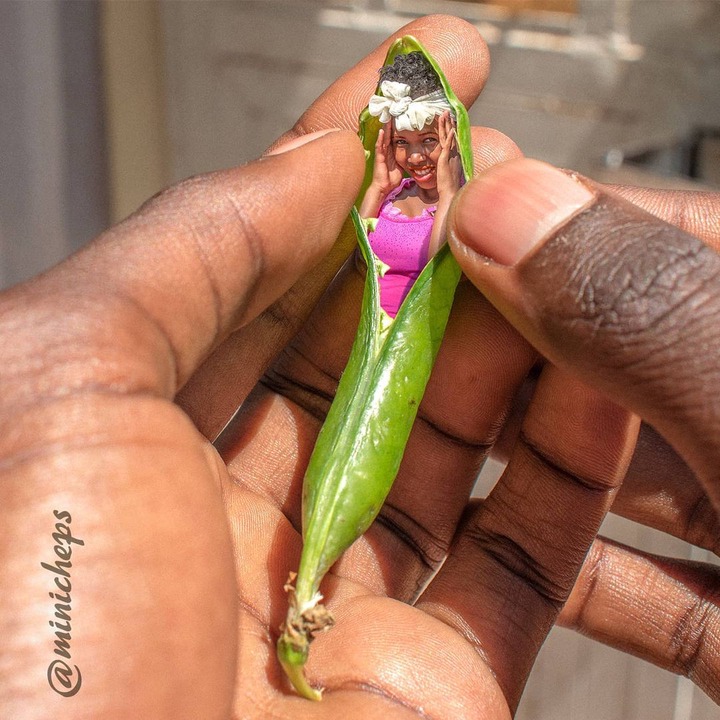 Some fans have even gone ahead and asked her how she does her edits and the kind of tools she uses but she softly stated that it is her little secret.
Here is what Kenyans had to say about the photo posted online.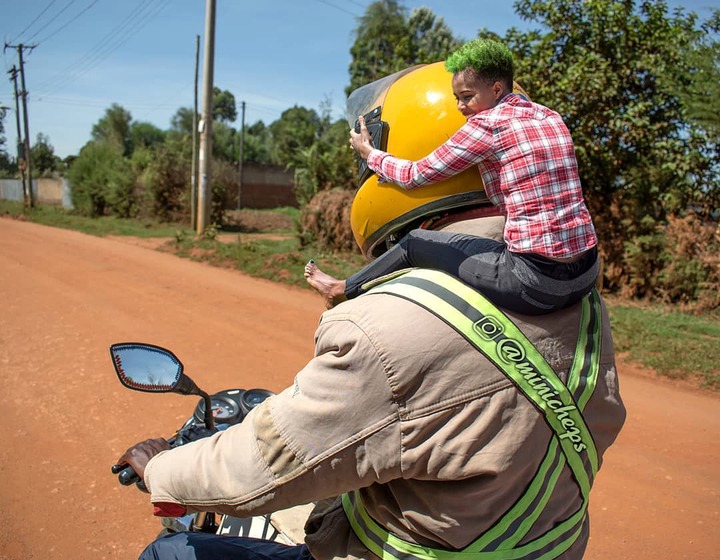 Nyar Major, ''😂so creative... may you shoot even higher to the film production industry. your talent is unique🔥🔥.''
Temo Sicey, ''Going bananas with an orange topping 👍🏼.''
Rissy, ''She didn't come here to play OG!! 🔥🔥🔥❤️.''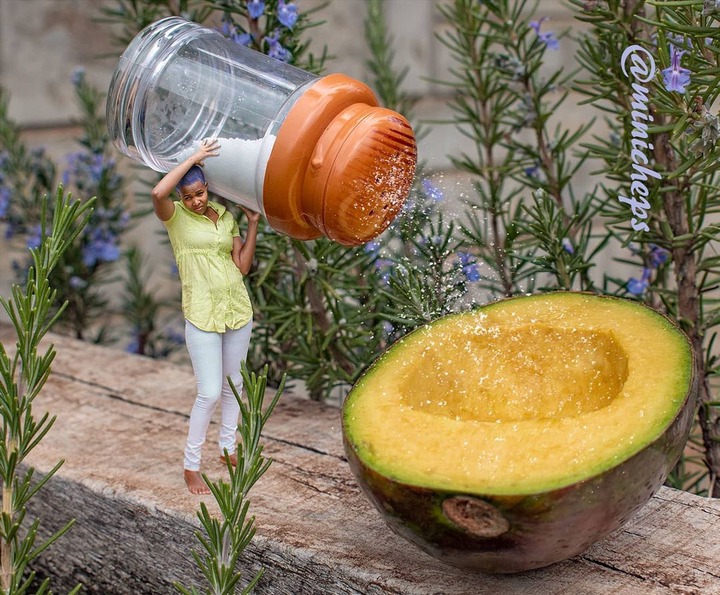 Content of Minicheps. [All Images | Courtesy]
Stephen Baba Yao, ''Inaonekana siku hizi unachungwa vizuri. 👏👏😍😍.''
Mwajuma Kelly, ''You are making us go bananas with your edits Minicheps, you are such a talented young lady.''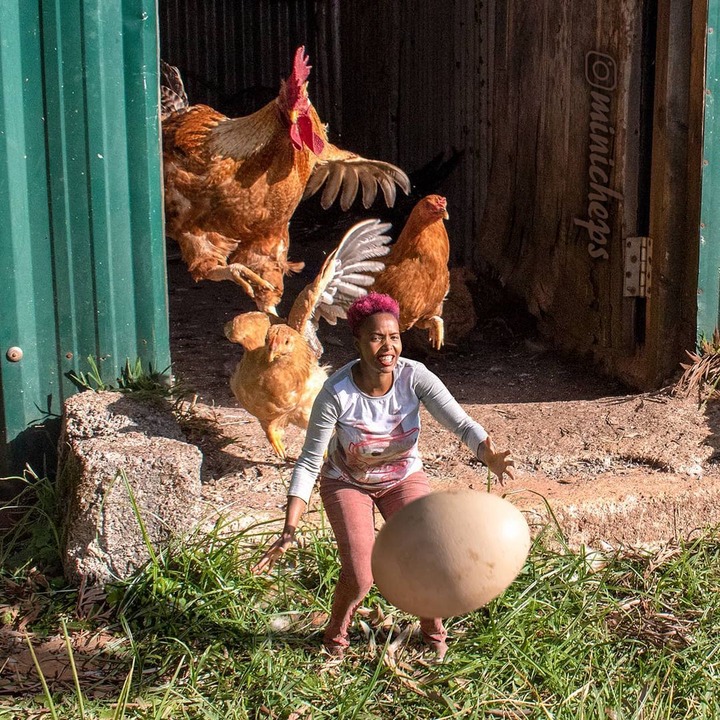 Mutuku Derrick, ''How do you even come up with these ideas... You're really creative😂👏👏.''
Wanjiru, ''Now this is funny. You have a funny mind😂.''
Cheptoo, ''You should be rewarded now 😂👏 This kind of content is at another level.''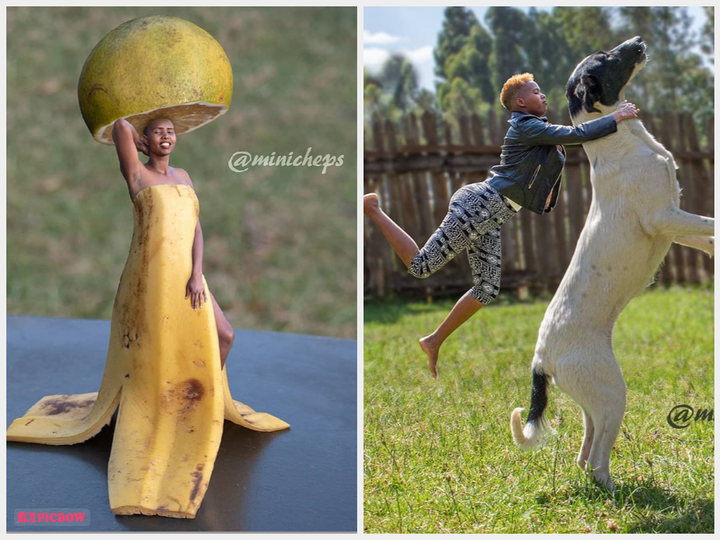 Kiiru Anastacia, ''Just when you think you've seen it all😂😂😂😂.''
Uvo, ''Sometimes, I can't understand your creativity. How do you come up with these ideas?''
What do you think about this creativity?
Content created and supplied by: KiprutoCollins (via Opera News )