Netizens have been left in surprise after Details About Former Prime minister and Orange Democratic Movement party leader Raila Odinga's latest statement on the Jubilee Administration's unfilled Promises Surfaced online.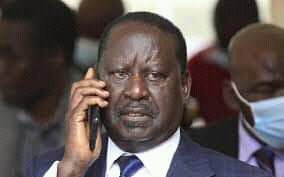 In a post Shared on Nation Africa's Facebook page on Friday, Odinga said that he is not Criticising the Head of state President Uhuru Kenyatta but his Deputy Dr.William Ruto.
According to Details, Odinga when speaking to a local Radio Station on Thursday accused Ruto of making grand promises during the 2013 and 2017 Election campaigns including free Laptops for class one pupils and transforming the country's economy only to go around the country promising young people Wheelbarrows and talking about the hustler narrative.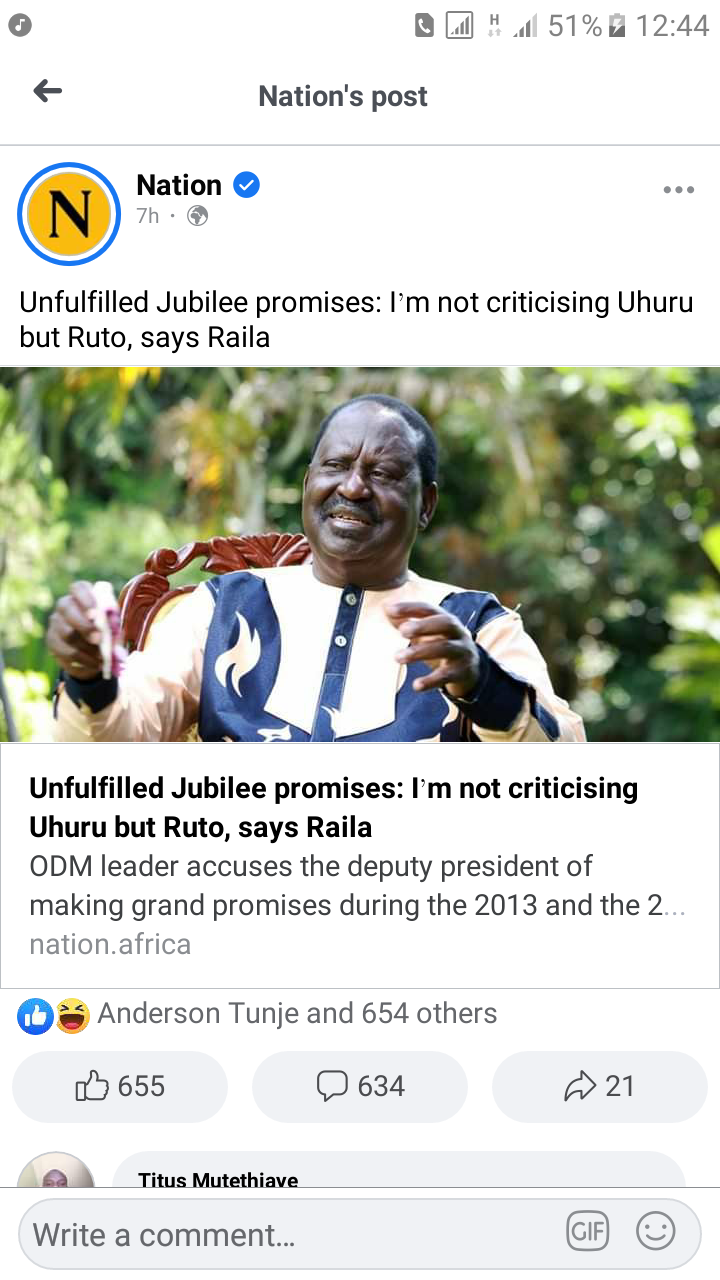 Below are Reactions from Netizens on his post.
"Uhuru said he is in charge, have you heard Ruto disputing the change ?? Yet 2 bn gets lost everyday yet your brother is in charge. " a comment read.
"Raila you used to be a good person till you started blaming Ruto for Jubilee Failed projects and not uhuru or both." A comment read.
"By Criticising Ruto alone Raila is simply saying Ruto is the President not Uhuru. Raila respect the President. " a comment read.
"But Ruto promises isn't personal rather Jubilee Government ,you won't deceive us on this. " a comment read.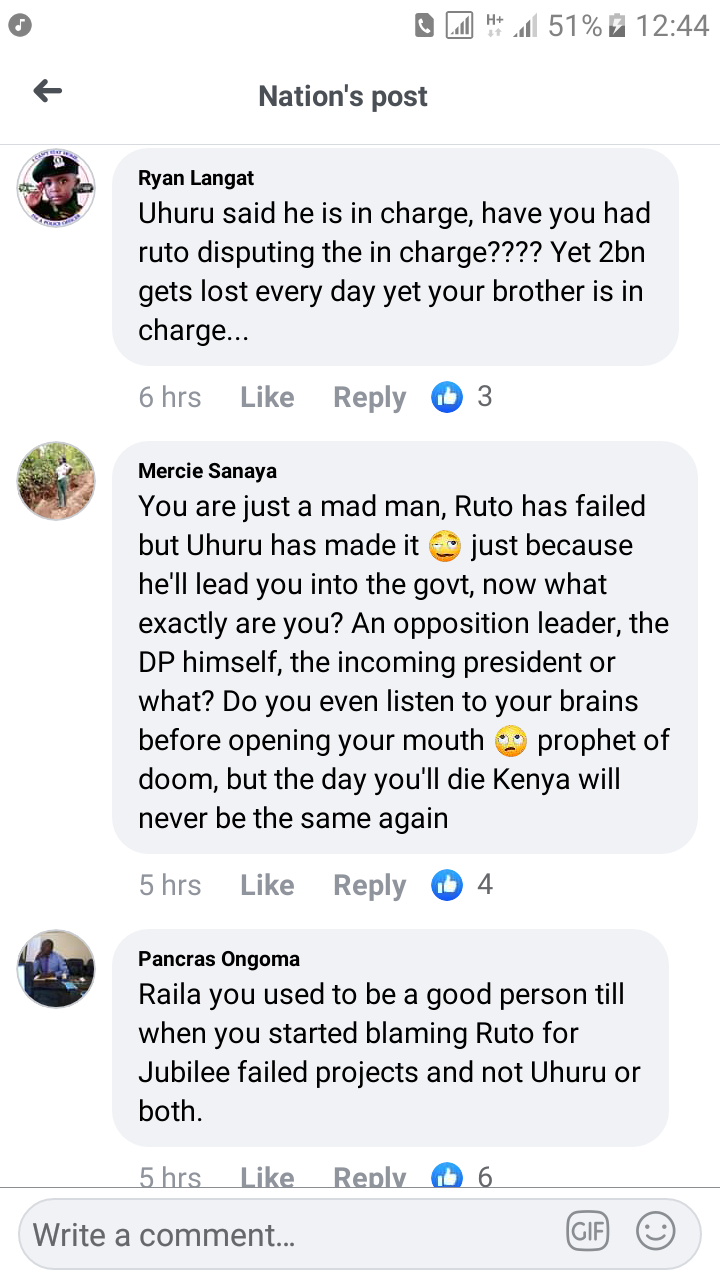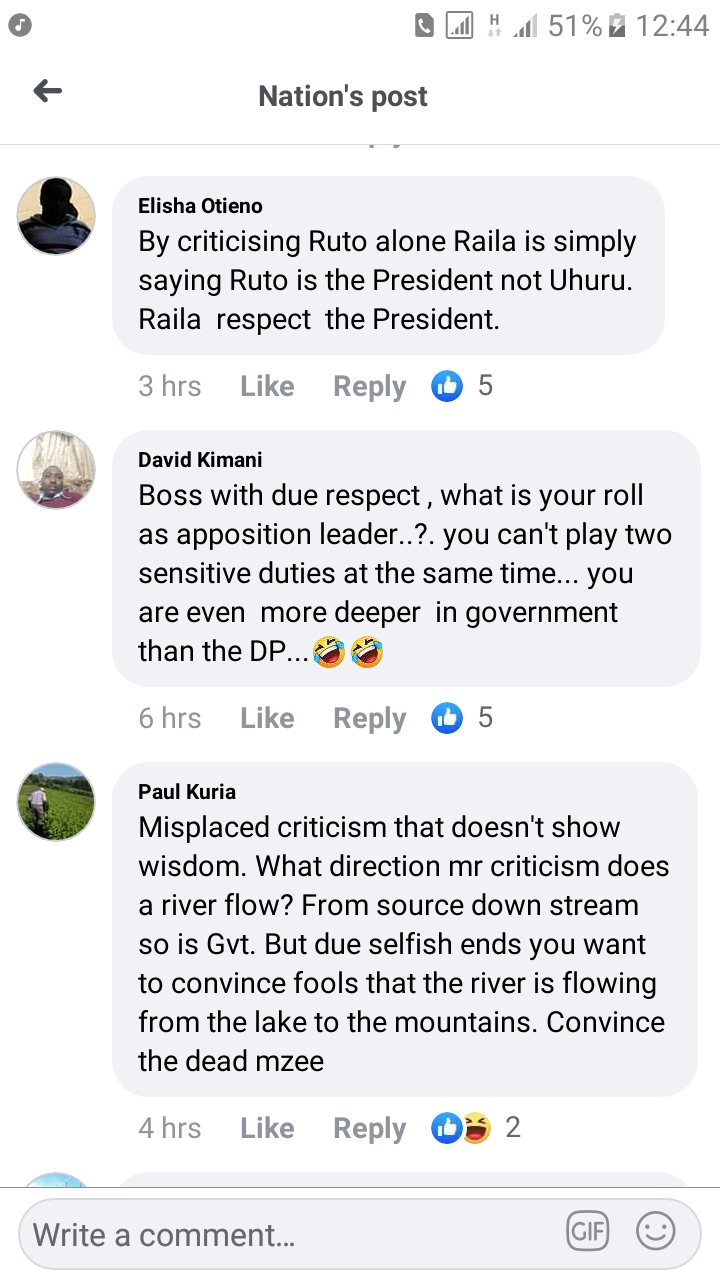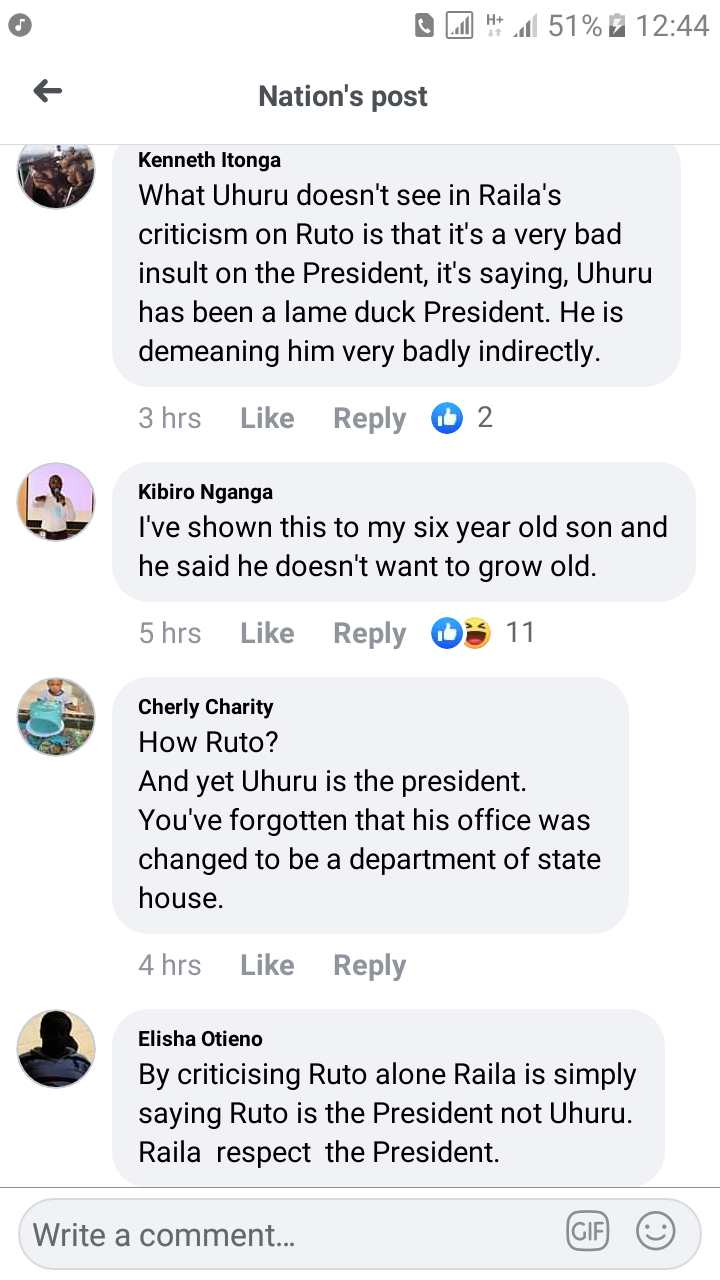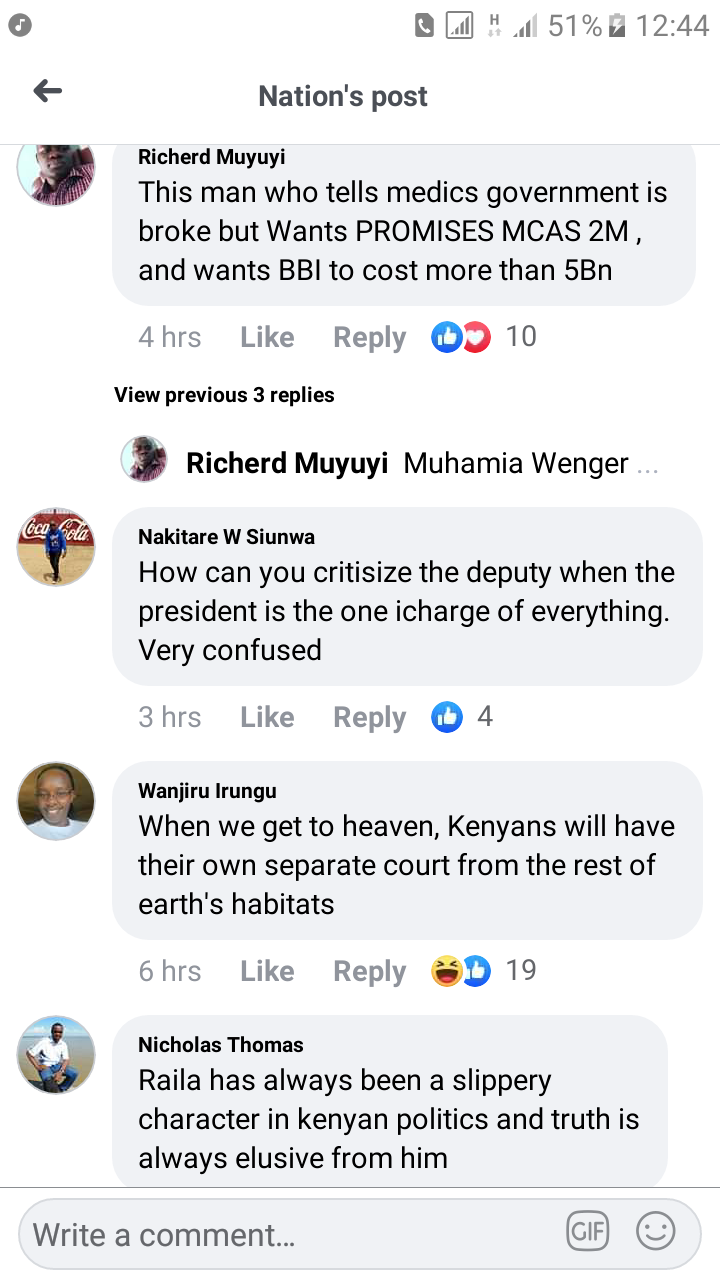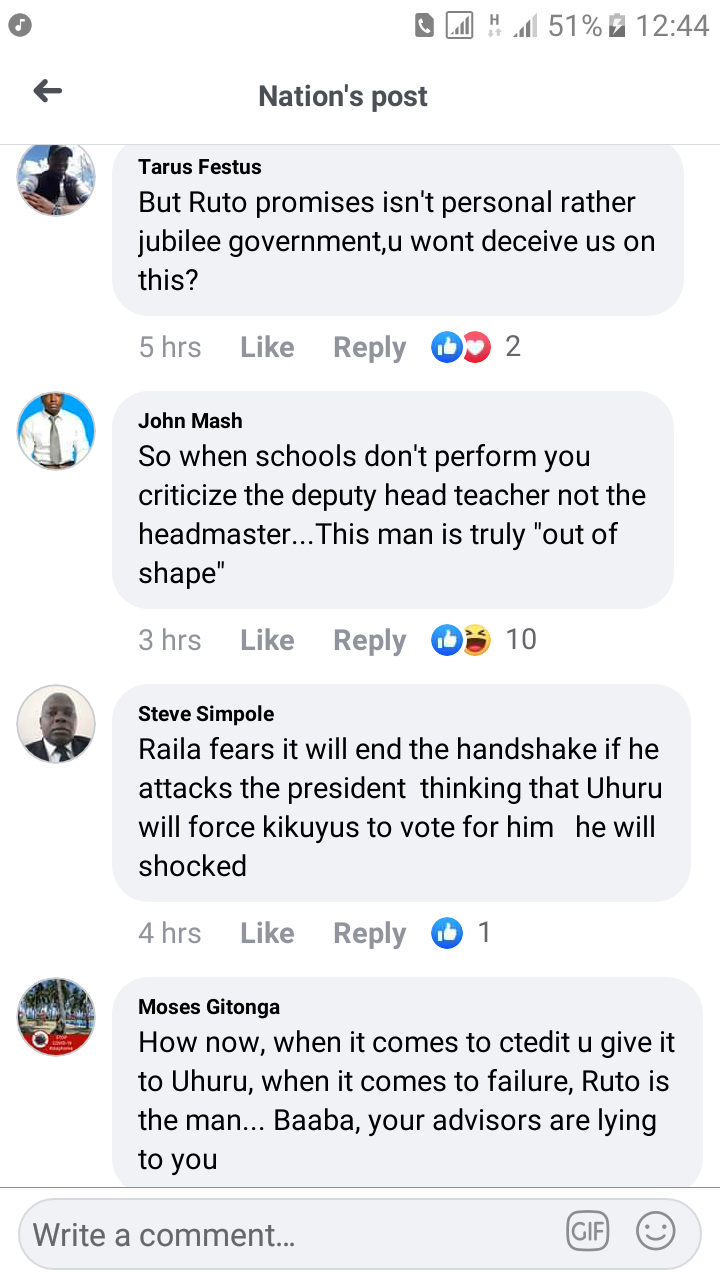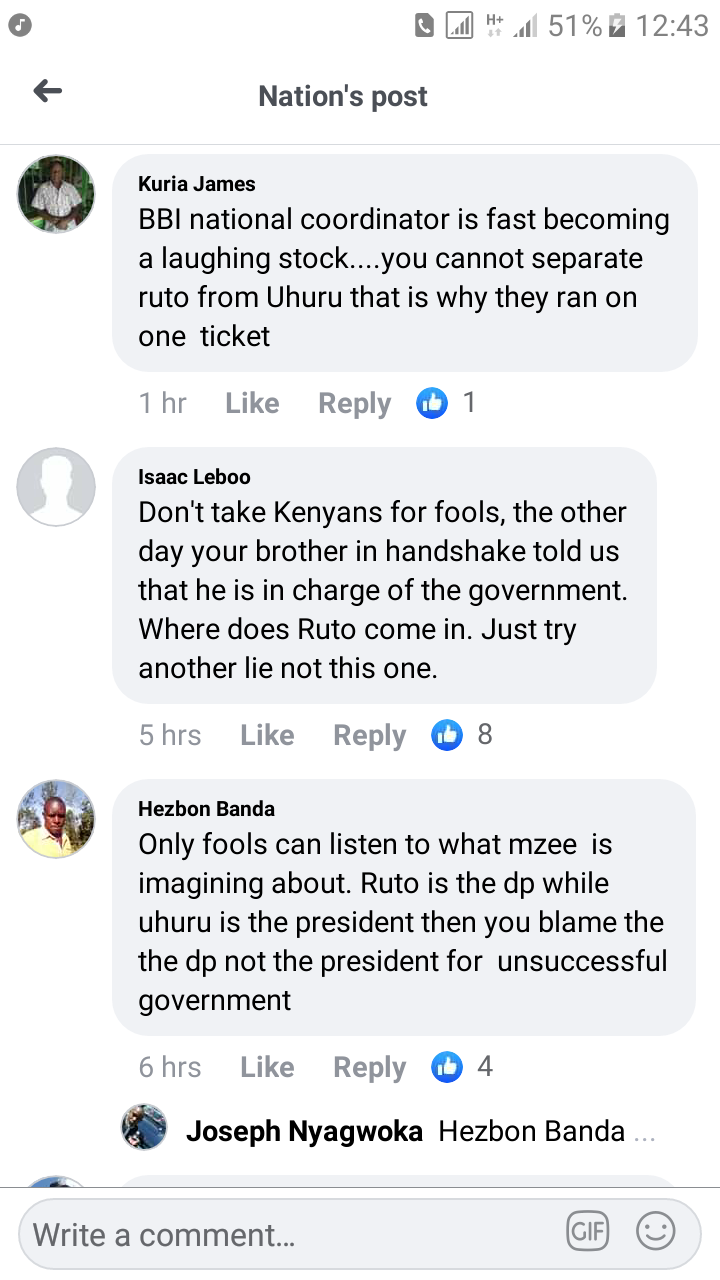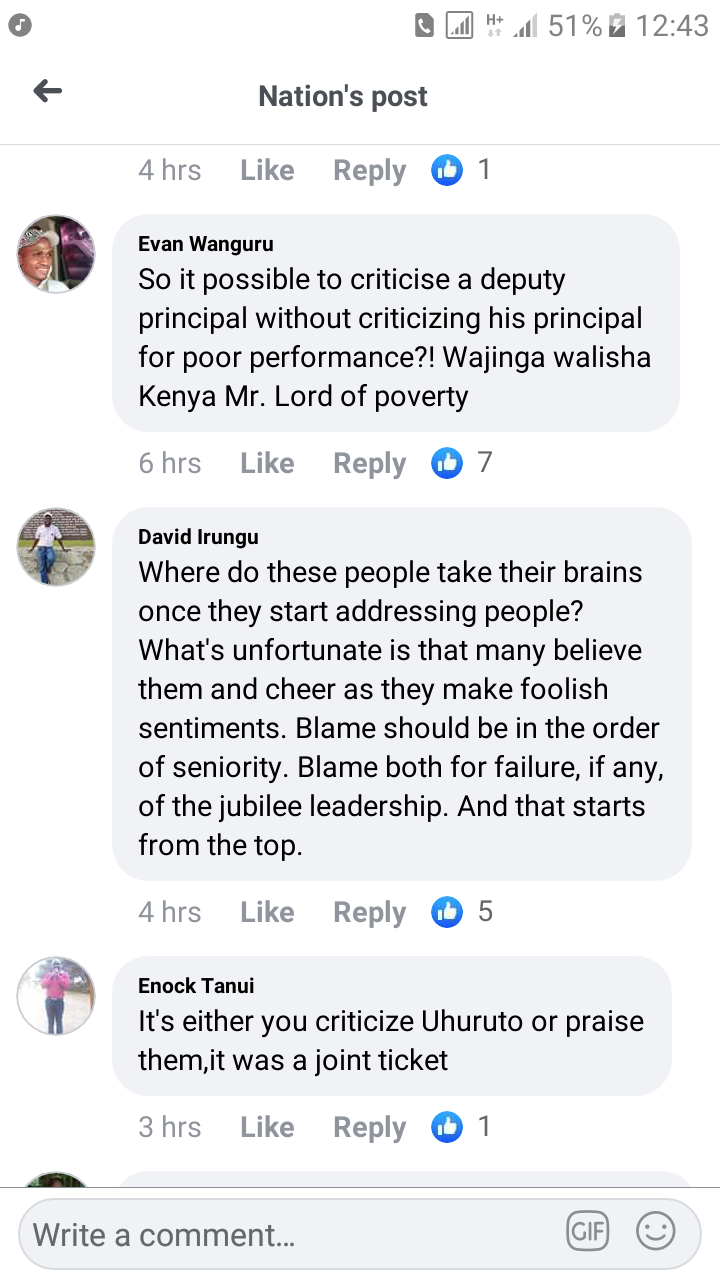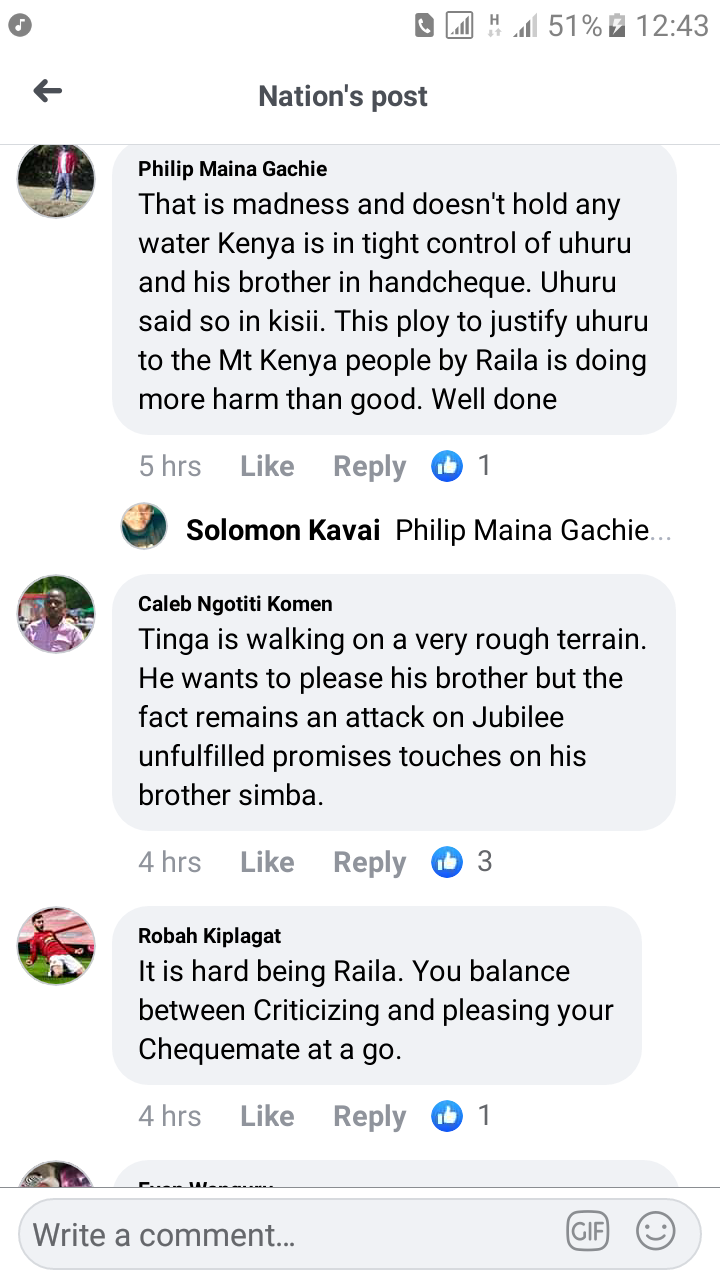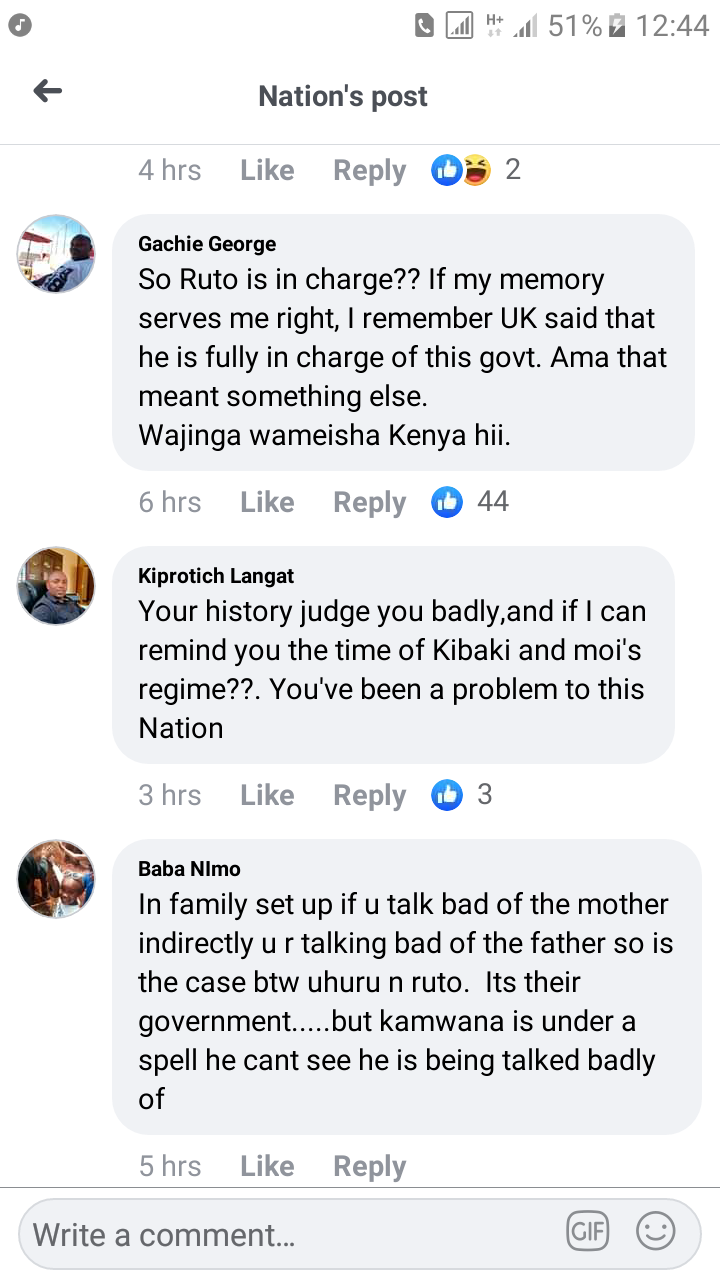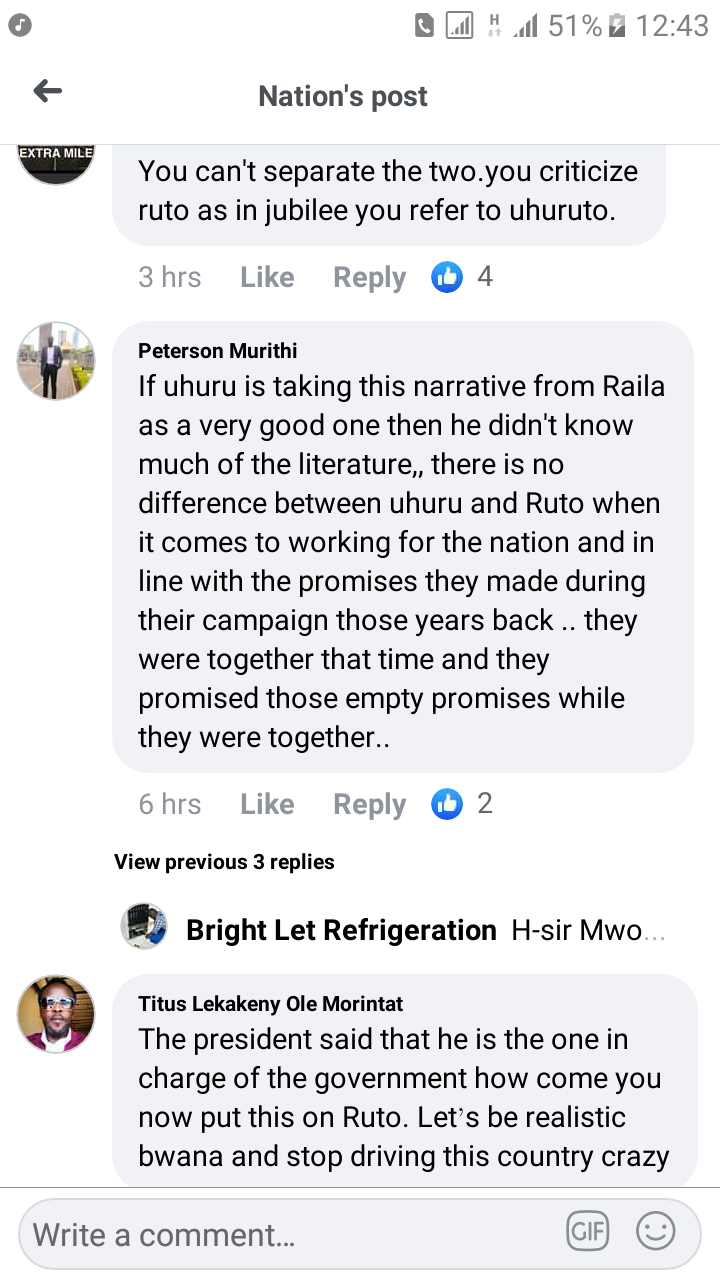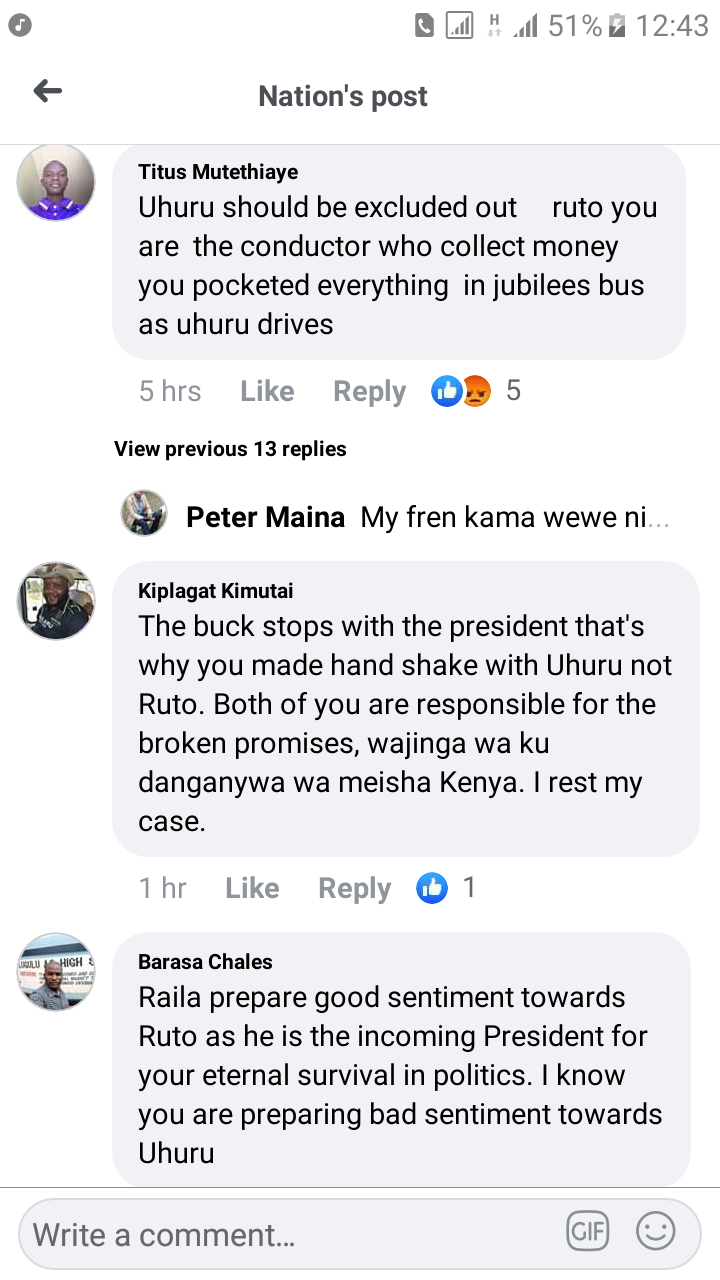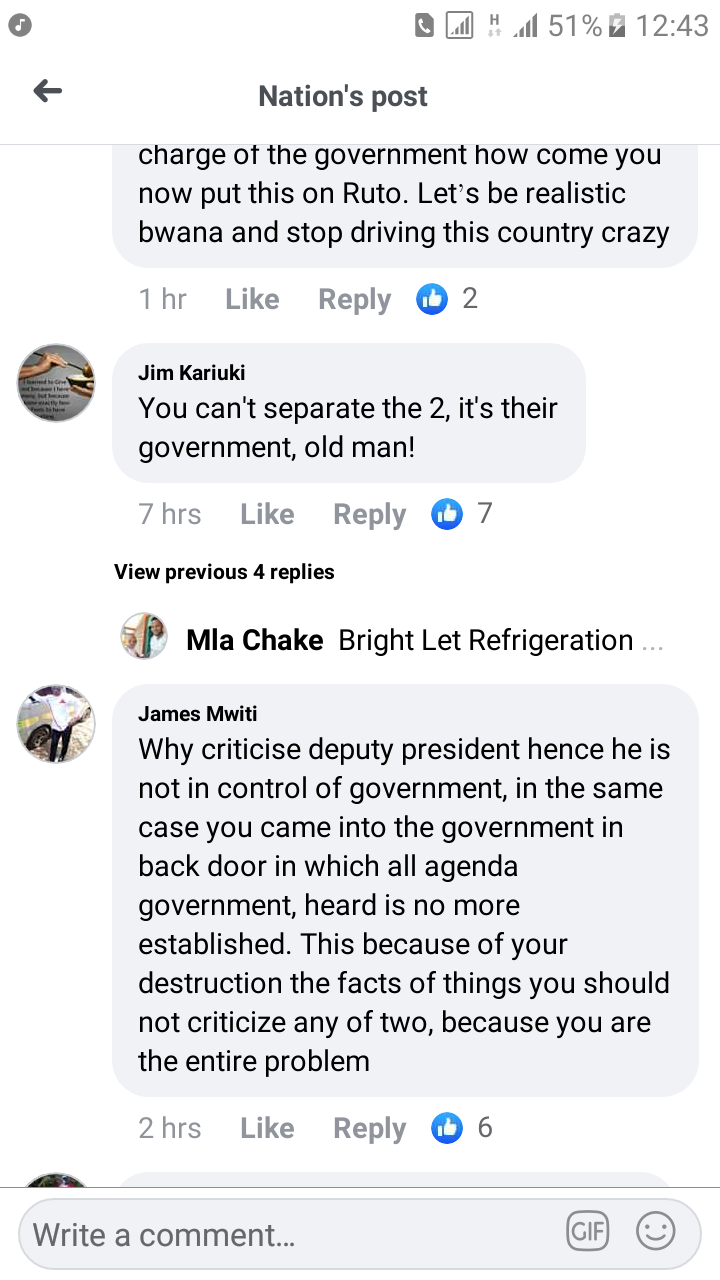 Content created and supplied by: ThePolitician (via Opera News )