The Building Bridges Initiative now moves to the next stage having been endorsed by more than the required number of county assemblies which is 24 out of the total 47. Today voting saw all the Mount Kenya county assemblies apart from Nyandarua whose debate was halted passing the bill unanimously.
Previously it was alleged that the initiative was not popular in the Mount Kenya Region, leaders from the region opposed to the constitutional change crisscrossed the region campaigning against it. It is clear that deputy president William Ruto is against the BBI, on several occasions the deputy president has maintained that BBIO should not be a priority.
Now, the members of county assemblies passing the bill should not be taken lightly since these are the people at the lowest level of political structure, at this position the MCAs have that close touch with the common citizens who elected them, these members must have voted taking into consideration the views of the people they represent. Should this be the case it would mean that the people of Mount Kenya are not for Ruto's views.
Secondly, having voted for the bill, all these members will now come out to publicly campaign for it as the country prepares for the referendum, obviously, Ruto who has been against the constitutional change will not campaign for the bill he could even decide not to take part in the whole referendum process. This would mean that MCAS and Ruto will be going parallel.
The MCAs having supported the constitutional change would want a president who will implement the new constitution, Ruto's allies have stated clearly that should the constitution be changed they will revise it after Ruto becomes the President. These members of the county assembly will therefore campaign for a different presidential candidate.
Deputy President William Ruto is heavily banking on mount Kenya region votes, this is the only way Ruto will become the fifth president of Kenya, the move by these members must be worrying Ruto.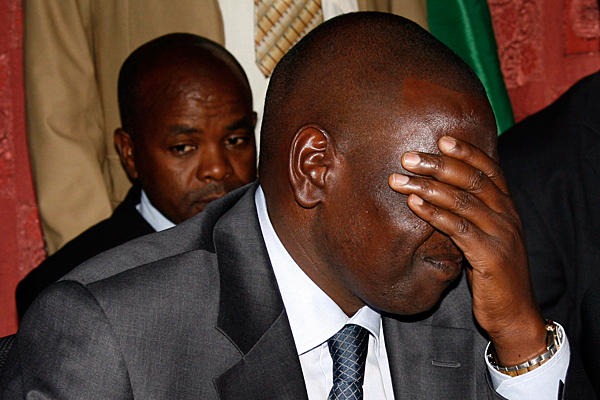 Content created and supplied by: instantNewsKe (via Opera News )