Former President Mwai Kibaki didn't so much involve himself with whom Kenyans were to elect in 2013, at least from what is publicly known.
The only known attempt he made was to try to talk the now President Uhuru Kenyatta out of the presidential race based on what was rumoured to be his concern about concentrating the power around one or two tribes and the then raging issue of the ICC cases against Uhuru and William Ruto.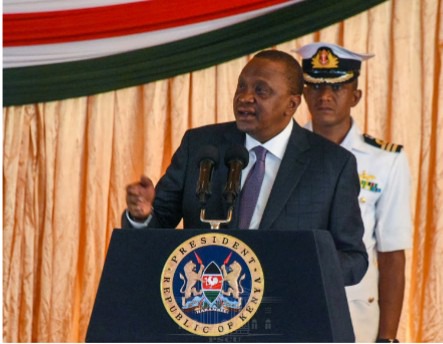 After that effort that didn't work, the Fomer President did not concern himself so much with will happen next or who will be elected. The reason for this is simply because he had finished his term and left the country to choose their fate at the ballot box.
On the there hand, President Uhuru Kenyatta has been shaping a few individuals here and there and many usually say that he is preparing their polical backgrounds.
Right now the President is concerned with who will succeed him in 2022. When the transition of power gets into this, you know that there will be a big problem somewhere.
Leveraging on state machinery, the President may want to advantage a few he supports to the chagrin of the rest.
We live in a country where charlatans are straddling political space acting as though they are purveyors of peace and tranquility.
Content created and supplied by: Nduatiekym (via Opera News )