2021 February will only have 28 days and within the twenty eight days there will be great fixtures to watch in Europe.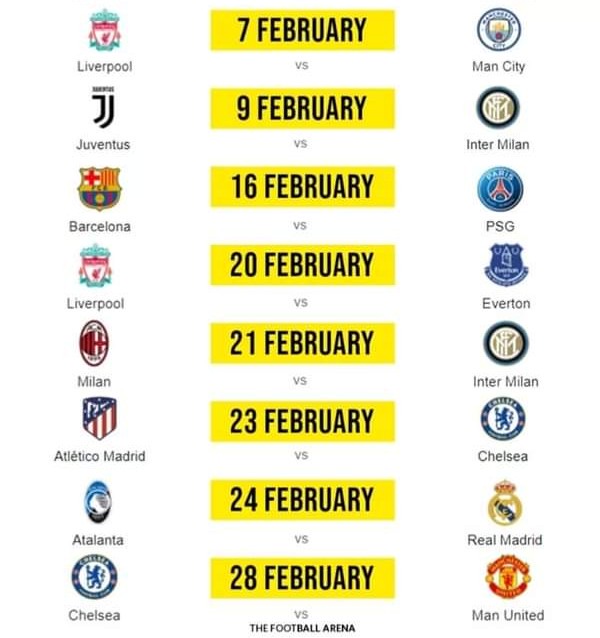 The fixtures seems to be very interesting and you should not miss to watch them.
They include;
1.Liverpool vs Manchester city - 7th February.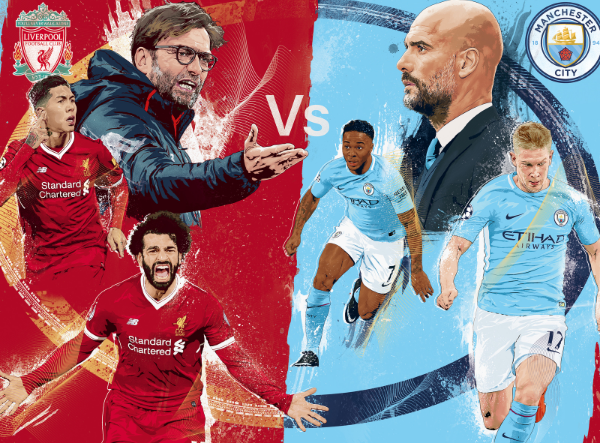 This is big clash as the Reds host the citizens at the Anfield.City are on form and seems to very determined and focused with the title this season.The Reds are also in the race despite their unpredictable form.Liverpool have lost two matches at the Anfield this season against Brighton and Burnley.This will be a tough one.
2.Juventus vs Intermilan -9th February.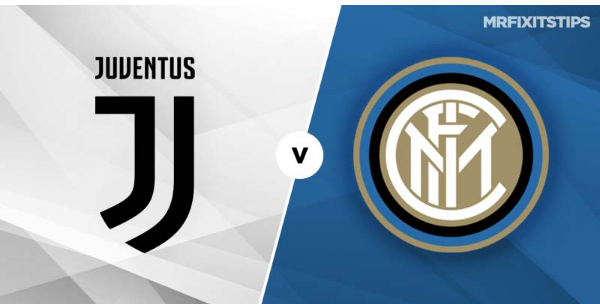 This will be the second leg of the Copa Italia.In the first leg Juventus beat Inter 2-1 and now Inter will travel to Turin and hope to overturn the first leg results and progress to the finals of the Coppa Italia.
3.Barcelona vs PSG -16th February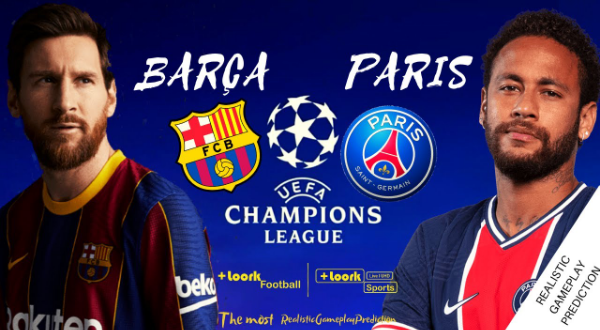 The UEFA champions league round of sixteen.Barcelona will host PSG at the Camp Nou stadium.Will PSG with their newly appointed manager challenge Barcelona and proceed to the semis? Will it be Messi or Neymar Jr? Let's wait and see who emerges victorious.
4.Liverpool vs Everton -20th February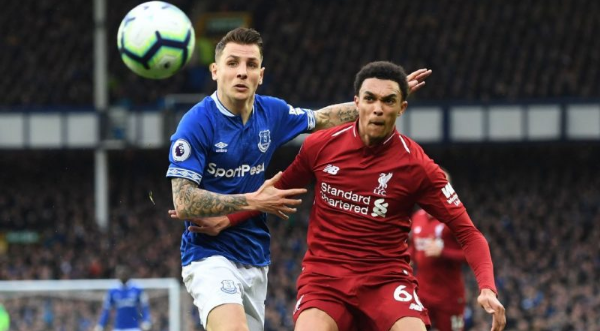 The Merseyside derby have always an interesting one.It will be round 25 of the premier league matches as Liverpool host Everton at the Anfield.
5.Milan vs Intermilan - 21st February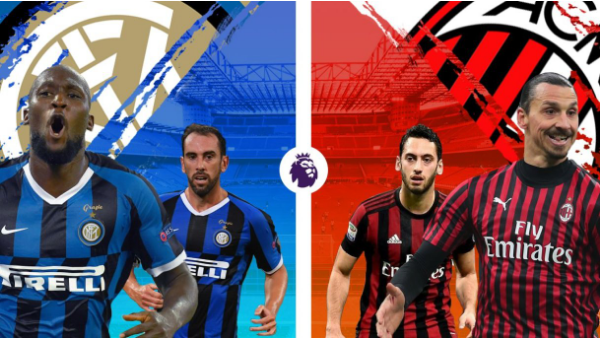 The Milan derby is another big clash in February.It will be round 23 of the Serie A matches.Milan are currently leading in the serie A.
6.Atletico Madrid vs Chelsea - 23rd February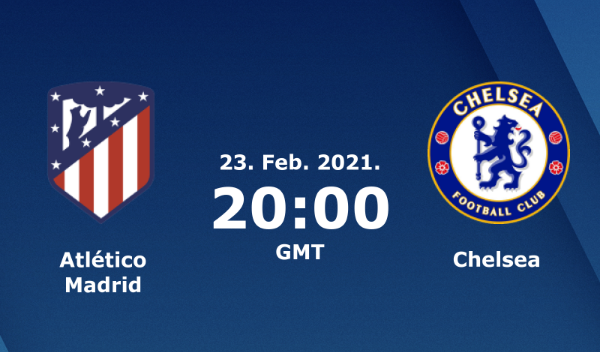 Atletico Madrid host Chelsea at the Wanda Metropolitano stadium.Both teams seams to be in good form currently in their leagues.Madrid are currently leading in Laliga are seems to be unstoppable.Chelsea under Thomas Tuchel seems to be a changed team .
7.Atalanta vs Real Madrid - 24th February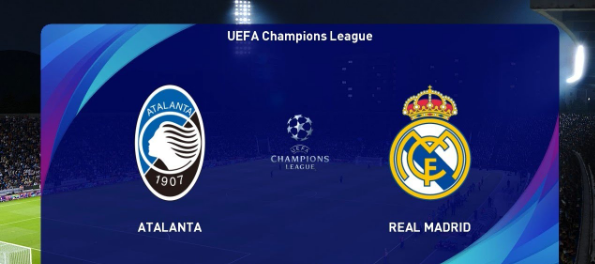 Real Madrid will travel to Italy to face Atalanta and hope to progress to the next round.Atalanta is not an easy side and will give Madrid a tough time.
8.Chelsea vs Manchester United - 28th February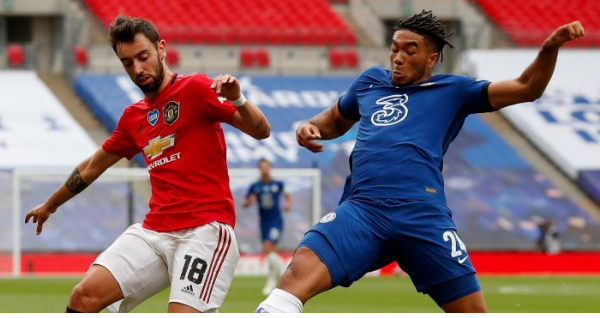 This will be the last fixture of the month as the Blues host the Red Devils at the Stamford Bridge.The first leg ended with a nil nil draw.Both teams are also in the race for the 2020/21 title.Who will carry the day?
Those are the eight fixtures that will be of great interest to look into this February.
Content created and supplied by: Rashstan (via Opera News )