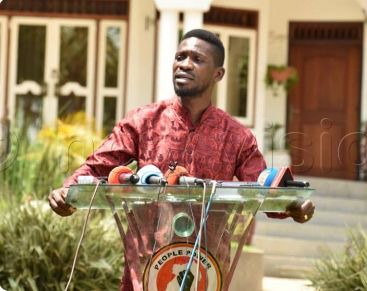 Robert Kyagulanyi's lead counsel, Medard Lubega Sseggona had today applied to the Supreme Court to be given more time to get affidavits. This was after the lawyer had said that some of their witnesses had gone missing.
 However, Chief Justice Alfonse Owiny-Dollo gave the respondent president Yoweri Museveni, the electoral commission and Attorney General up to Saturday, February 20th, 2021 to file their own affidavits and Kyagulanyi's team up to Monday, February 23, to file his affidavits.
For president Museveni's win to be annulled, Bobi Wine has promised to file 100 more affidavits. However, the Supreme Court has set 18th, March 2021 as the date to deliver judgment in the presidential election petition filed by Bobi Wine. According to the Chief Justice, Alfonse Owiny-Dollo, the hearing will be mainly conducted through written submissions due to time constraints.
The court order has made many Ugandans react, some have questioned the transparency of the judicial system in Uganda. They alleged that the chief justice and his deputy went to the state house to take orders and announce them to the citizens of Uganda. Others said that want their victory back as they voted for Bobi Wine and not Museveni.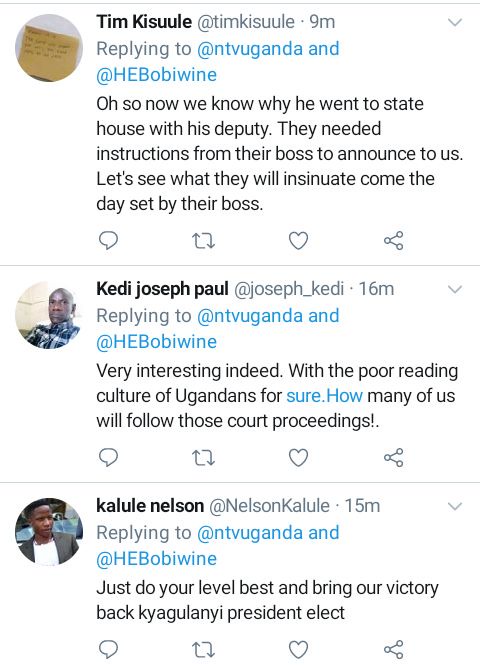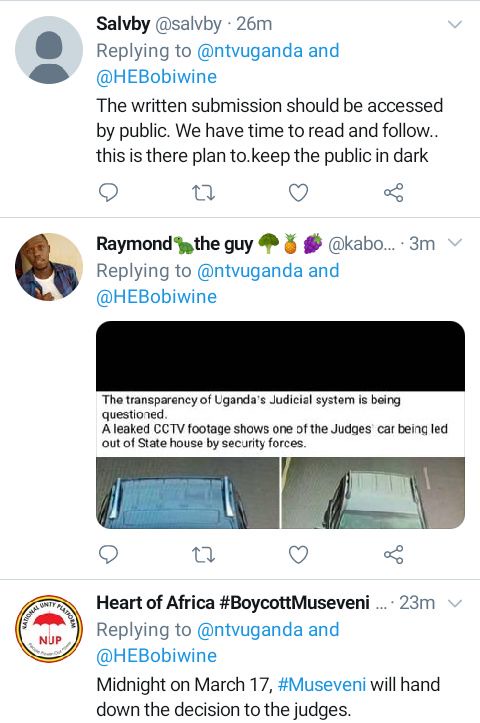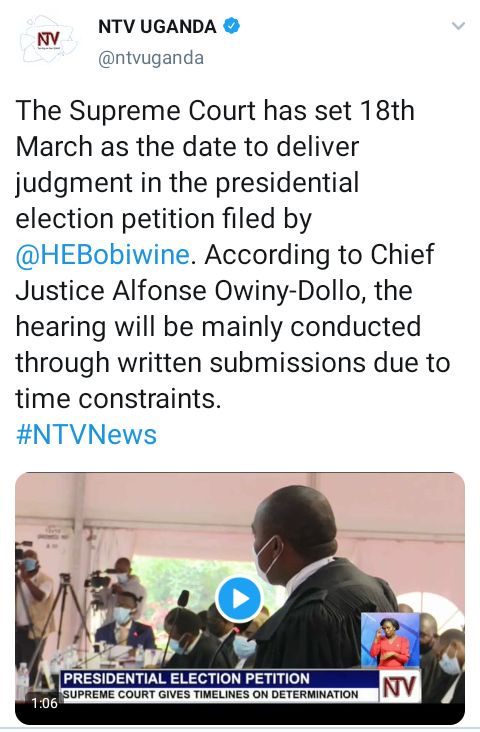 Content created and supplied by: Saladin123 (via Opera News )