Most people always wish and dream to become parents as it is one of the best experiences one can go through. Children are blessings and gifts from God to couples. Today, i bring you a story of a girl,Alisa who was burnt alive by parents.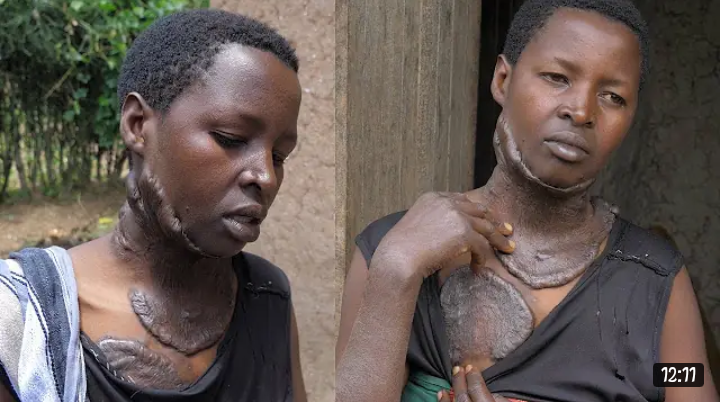 Click here to watch full video.
https://youtu.be/a0QnAMMnNYY
Her neck and chest are composed with scars that are always painful and has lived like that for 30 years and no one knows about it. Years ago after she was born she got sick on the neck that was painful and parents gave herbs that never helped.
She had an uncle who treated that kind if diseases. Her neck had started swelling. After they went to the uncle, he said he knew a way that would help. Alisa was asked to be brave since what they could do would hurt a little.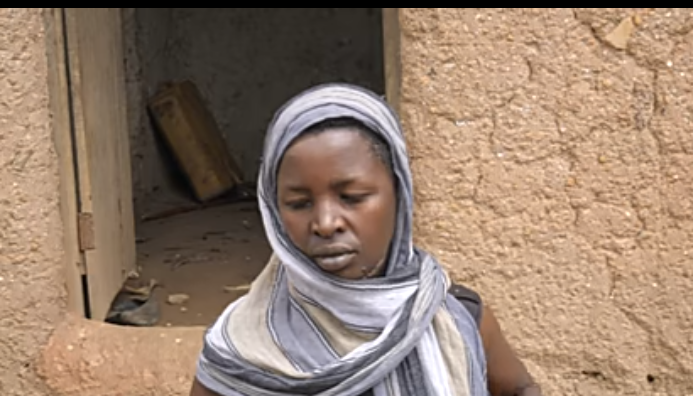 The uncle said that she had a fluid and they had to burn the fluid. He put a fork in fire and held her firm and started burning her with the hot fork. She was left with wounds that were paining alot.
However, she waited for the wounds to heal but they got worse by the day as the wounds started rotting which made her parents worried and regret what they did. She was rushed to the hospital where she underwent surgeries where some flesh was removed from her thighs and put on her chest and neck.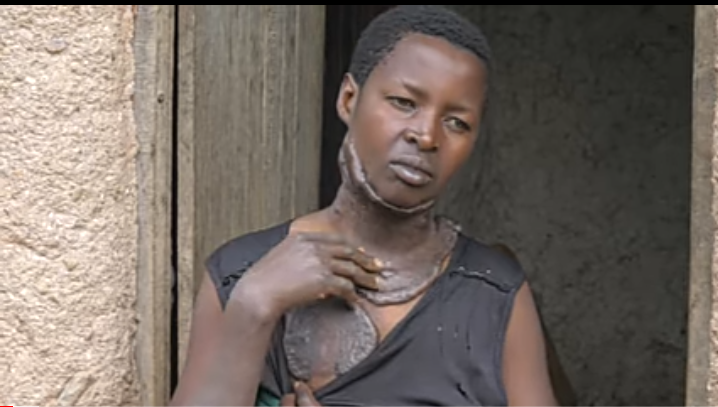 However,she went for 5 surgeries but the scars were still wounds. Unfortunately, her parents did not live for long as they passed on. She was taken in by a member if the society who later paid for her 6th surgery that made her condition improve and started walking again.
But the scars still hurt her and since people always gossiped her she moved to another village and luckily got married to man who they are blessed with. Her husband and kid do not know if she has the scars as she never removes it.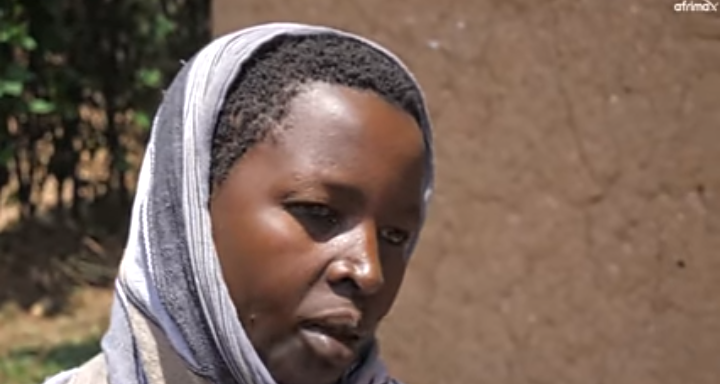 Thanks for your time. Please endeavour to like feel free to share your thoughts and opinion in the comment section and also share with others.
Content created and supplied by: HotnewsSantos (via Opera News )