Kenyan secular now turned gospel musician has taken to Mpasho news to confess a story that almost took her life before giving her life to Christ.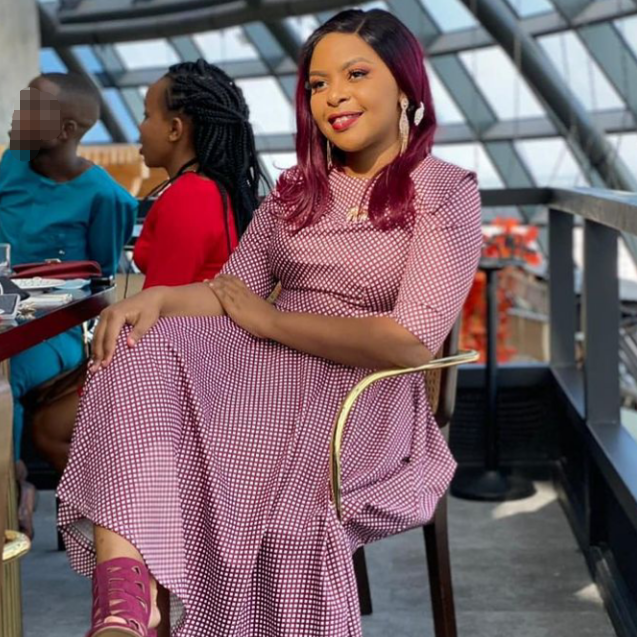 Photo:courtesy
According to the reports given by Size 8 who is currently married to gospel dj, Dj Mo, she revealed in an interview that she often remembers the kind of life she used to live in the past and it scares her.
Further reports received from size 8 claimed that she literally used to walk naked on the streets where she added that maybe it was drugs or puberty but it's life she can't wish to get back to.
Speaking to Mpasho news reporters, Size 8 narrated an incident where she claimed that she had gone to the club where she almost drunk herself to death to the point that she had to be rushed to the hospital by one of her friend who found her unconscious.
It was after this that she claimed that she considered turning her life around where she started singing gospel songs and eventually made her mind to transform to being a gospel musician.
However, she has revealed that her journey has not been easy at all because she has often gotten alot of criticism right from the point where she confessed to her friends that she was considering giving her life to Jesus Christ.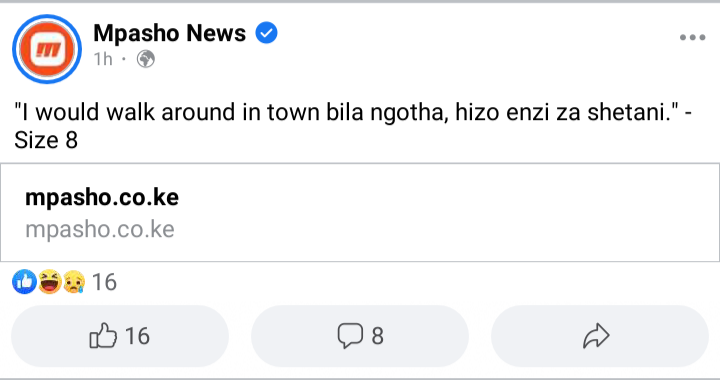 She encouraged all female secular musicians who might want to transform their lives to do so because in her own words, she doesn't know where she would be if she didn't do so.
Content created and supplied by: Itsonlyme (via Opera News )