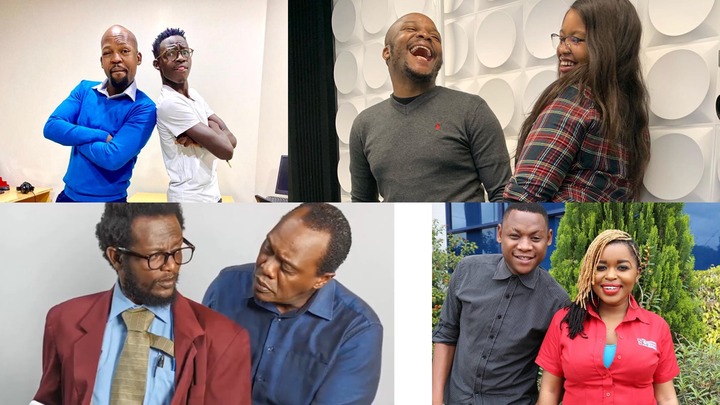 Radio hosts are extremely popular in Kenya, with the FM stations providing a great platform to stay updated with the latest news and current affairs in the country and beyond.
With the fast rise of several digital platforms, where one can readily access information, listening to radio is still a favourite among the Kenyan populace.
In this article I want to take a look at the Top 6 most popular radio duo hosts that have proved to be kings and queens of the airwaves.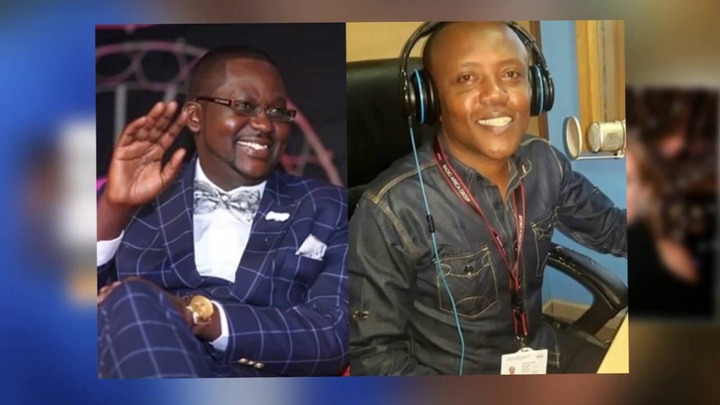 1. Maina and King'ang'i of Classic 105
Maina Kageni and Mwalimu King'ang'i are some of the biggest names in Kenyan radio largely due to their morning show.
The show encompasses classic hits with funny conversational bits that attract huge audiences across the country.
Mwalimu King'ang'i, whose real name is Daniel Ndambuki, is better known by his TV persona of Churchill. On the radio show, he shines just as bright as he brings the comic element to one of the country's top radio programmes.
Kageni, on the other hand, is one of the most riveting radio personalities to listen to every day while on your way to work.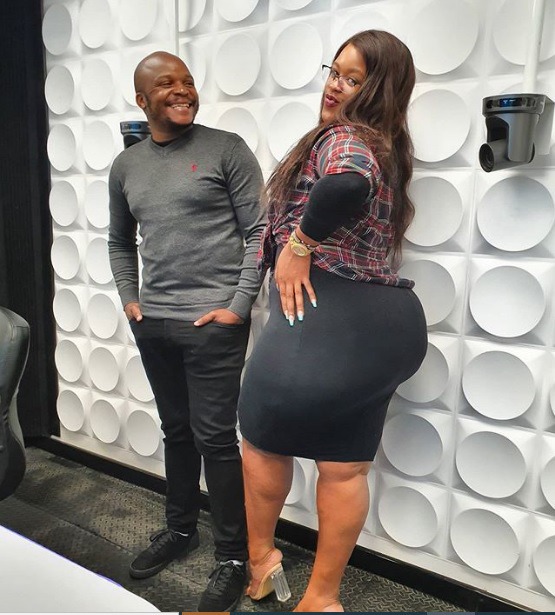 2. Kamene and Jalas of KISS 100
This is probably the hottest radio couple that is shaking up the industry. Kamene and Jalas are widely known for their witty engagements on their morning show.
Kamene Goro is one of the most recognisable media personalities in th country, having cultivated a following with her sassy personality.
She brings a unique element to the morning show on Kiss FM, and often counters Jalang'o's extreme viewpoints on various issues while maintaining her own edge.
Jalang'o joined Kamene from Milele FM in July, and the chemistry built between the two is unmatchable.
His humour has seen Jalang'o become a hit with radio listeners, with his hilarious takes on various social issues boosting the show's popularity.
This arguably Kenya's number one morning show.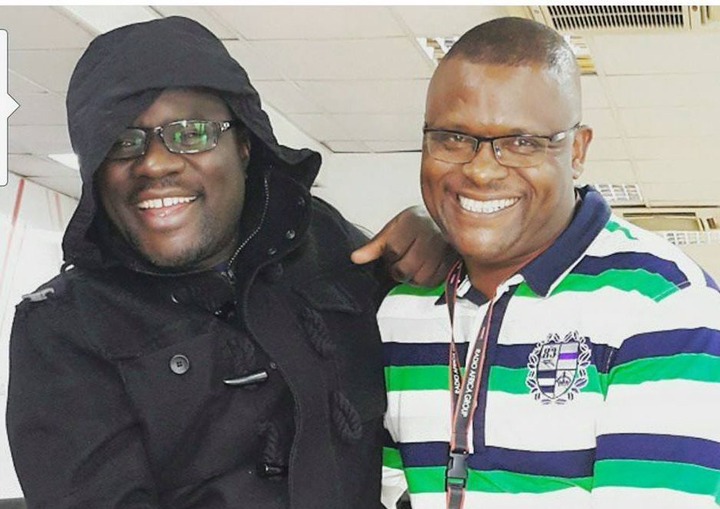 3. Gidi na Ghost of Radio Jambo
The combination of Gidi and Harambee Stars coach Ghost Mulee has been a hit over the years with their show, Gidi na Ghost Asubuhi, one of the most listened to in the country.
The pairing of is credited with the creation of one of the most popular segments on radio, Patanisho, which has them attempting to reconcile couples by calling them on air.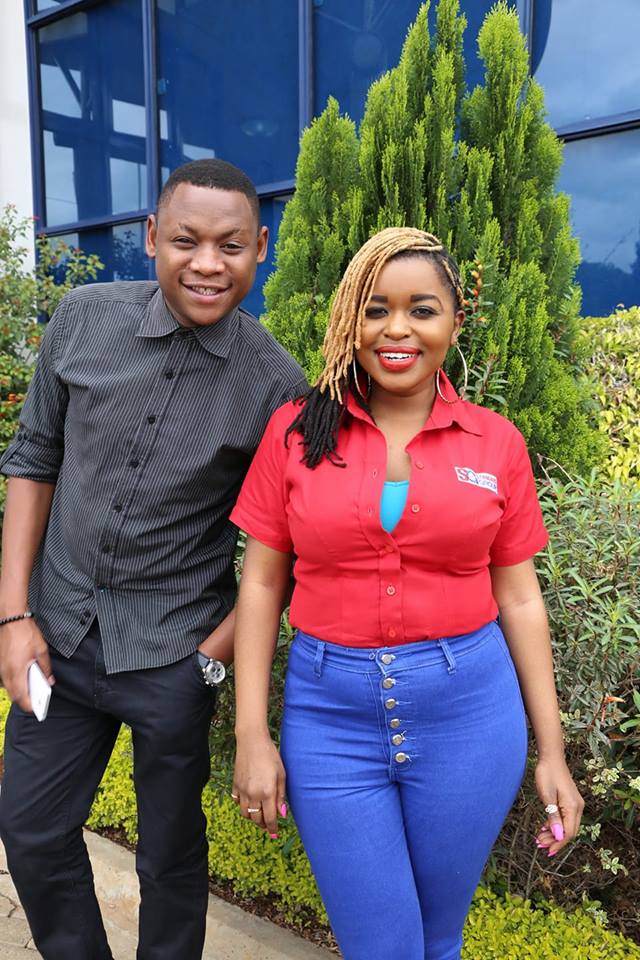 4. Mwende Na Clemmo of Radio Maisha
Mwende and Clemmo host an afternoon show on Radio Maisha. Their love for secular music and local content has attracted many young and old listeners across the country.
Being a loud and entertaining presenter, Mwende, who has a good mastery of Kiswahili, is one of the leading female radio presenters with a big following.
Their show on Radio Maisha features several segments, including interviews with local artistes, celebrities and call-ins.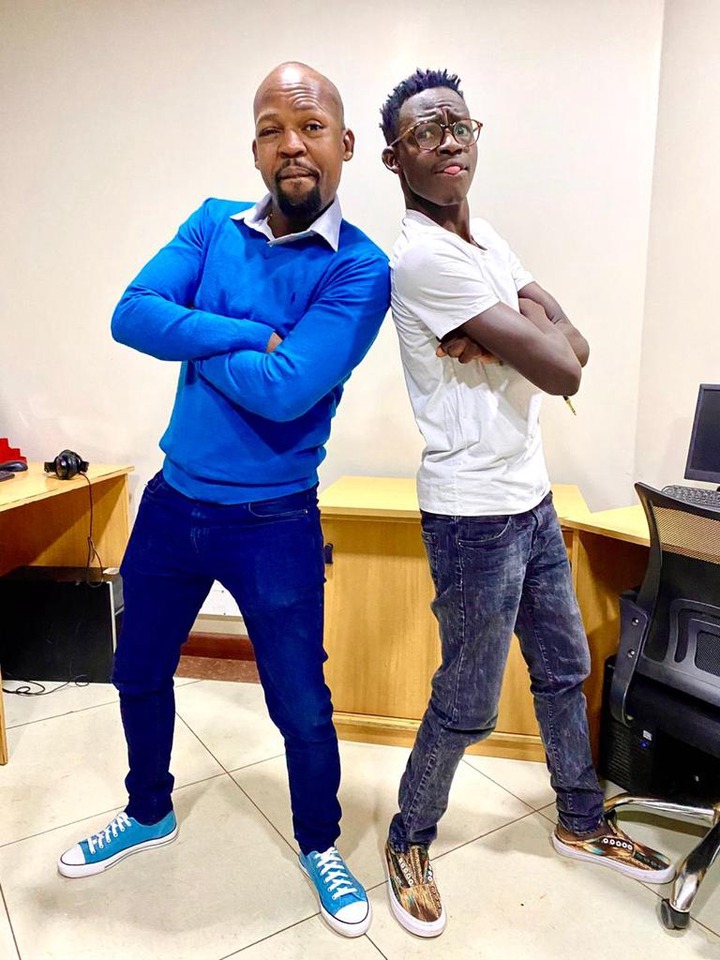 5. Alex na Tricky of Milele FM
Comedian MCA Tricky left Radio Maisha to join one of the fastest growing radio stations under Media Max, Milele FM.
His social and comedic behaviour has quicky bound him with Alex Mwakideu to host Milele Breakfast show.
Alex Mwakideu has cut a niche for himself with his Swahili addressing relatable social issues on the morning show.
Having been in the industry for several years, his experience stands out as does his chemistry on-air with his colleague.
Their morning show often sparks intense discussions online and features various interactive segments listeners have grown to love.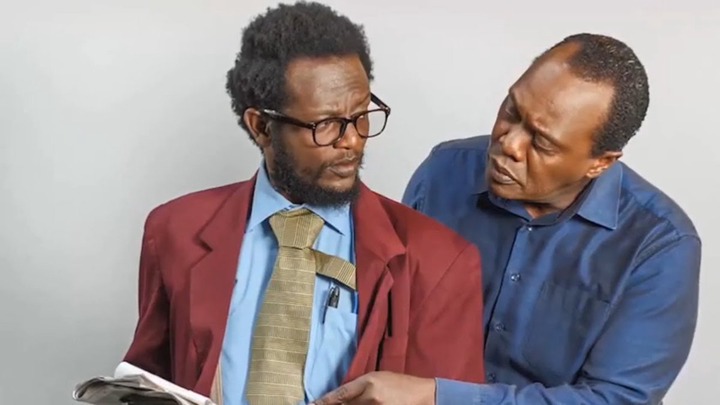 6. Jeff and Hammo of Hot 96
Jeff Koinange and comedian Professor Hammo are known for their interactive morning breakfast show on Hot 96.
The veteran journalist alongside the witty comedian engage their listeners with latest hits and their vast knowledge of contemporary issues.
Their Hot breakfast show airs from Monday to Friday at 6-10 am.

Content created and supplied by: TheDailyDirt (via Opera News )