Following what happened in the Senate today where Kakamega County, Senator Cleophas Malala was ousted as the deputy minority leader, views and opinions have been given. Among them that aired their opinions relating the matter is professor Kithure Kindiki.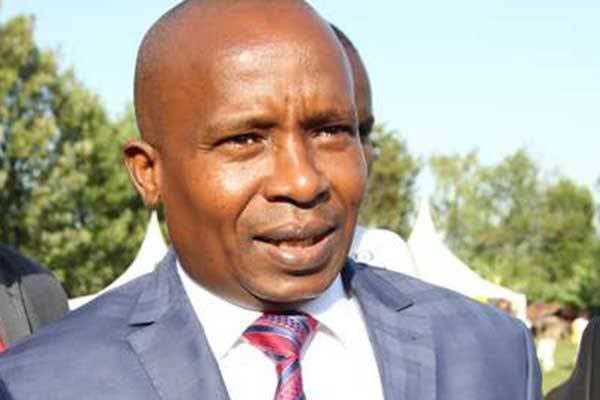 Picture for illustrative purpose.
He has boldly and confidently said that it's the high time to form new political parties, as the two big ones are almost collapsing. Through his facebook page, Kithure Kindiki posted the following as I captured it from his facebook timeline for your review.
"Just like Jubilee, NASA is irretrievably broken. As the season for establishing new parties & coalitions sets in, forming strong & institutionalized political vehicles remains a great challenge." reads his facebook post.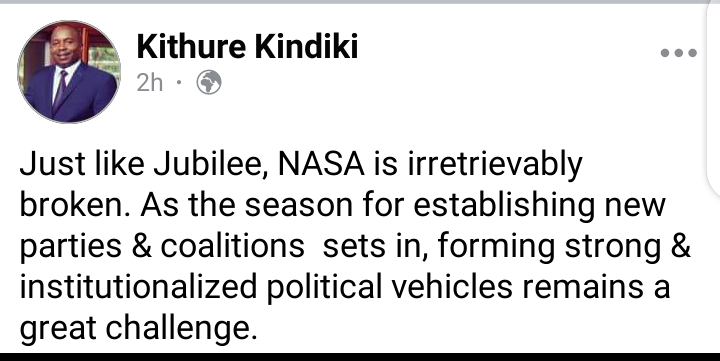 Picture for illustrative purpose.
His facebook post attracted lots of reactions where different Kenyans gave different views and opinions as captured below.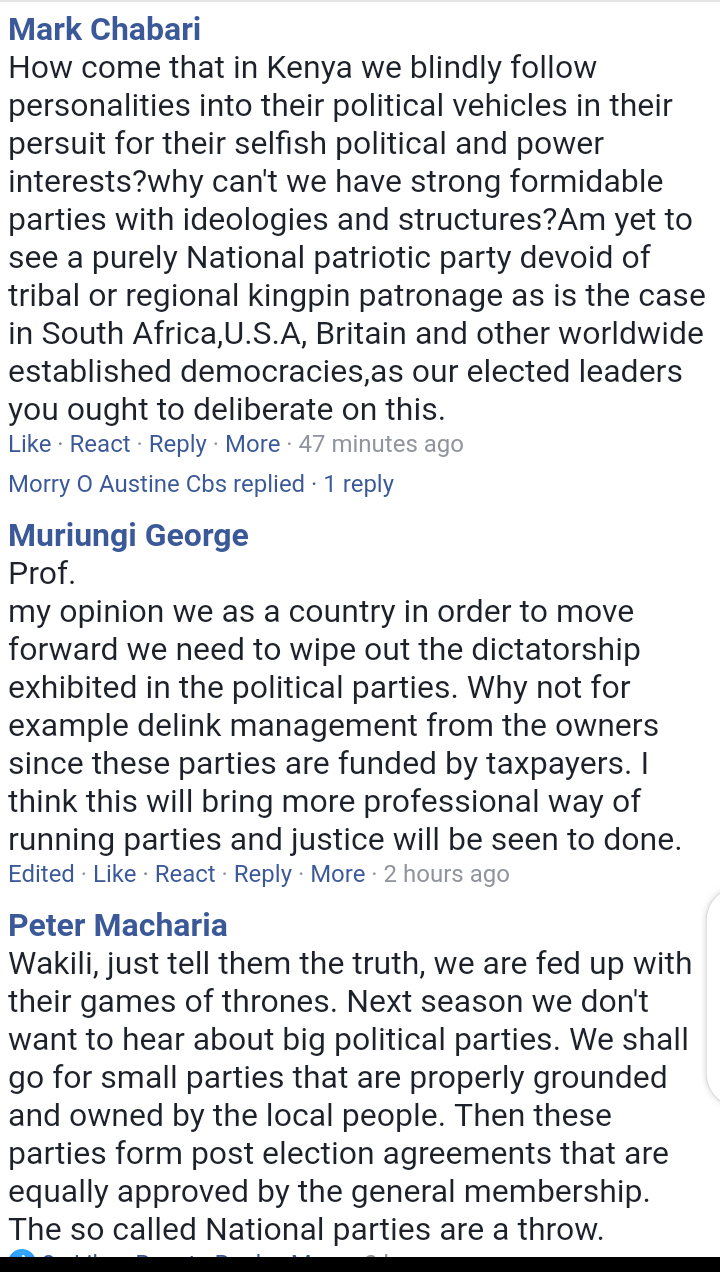 Picture for illustrative purpose.
*How comes that in Kenya we blindly follow personalities into their political vehicles in their persuit for their selfish political and power interests? Why can't we have strong formidable parties with ideologies and structures?
Am yet to see a purely national patriotic party devoid of tribal or regional kingpin patronage as is the case in South Africa, USA, Britain and other worldwide established democracies. As our elected leaders you ought to deliberate on this.
*My opinion, we as a country in order to move forward we need to wipe out the dictatorship exhibited in the political parties. Why not for example delink management from the owners since these parties are funded by taxpayers. I think this will bring more professional way of running parties and justice will be seen to done.
Content created and supplied by: EdwinK. (via Opera News )