Earlier on Wednesday February 17, the National Cohesion and Integration Commission (NCIC) joined the ongoing Sports Forum at Mukuru Kwa Ruben Stadium to sensitize youths and residents concerning election violence and intolerance in politics.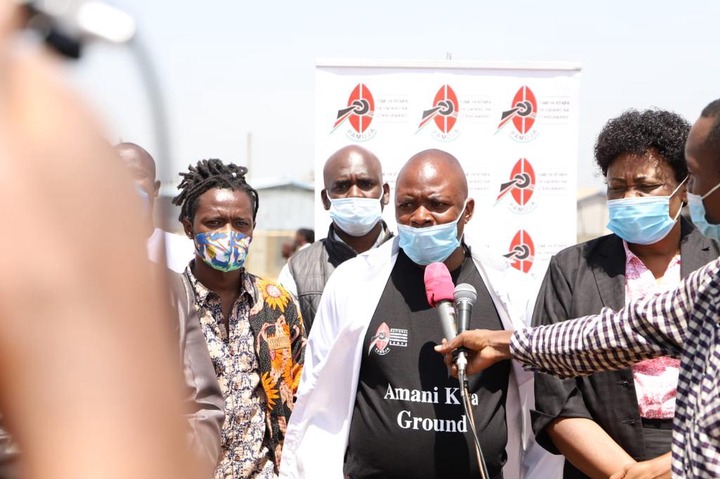 NCIC Kenya: "Today, the commission led by commissioner Hon. Dorcas L. Kedogo is in Mukuru Kwa Ruben Stadium marking day 2 of the ongoing Sports for Peace Forum. The forum seeks to sensitize the youth in informal settlements to be united against electoral violence and political intolerance."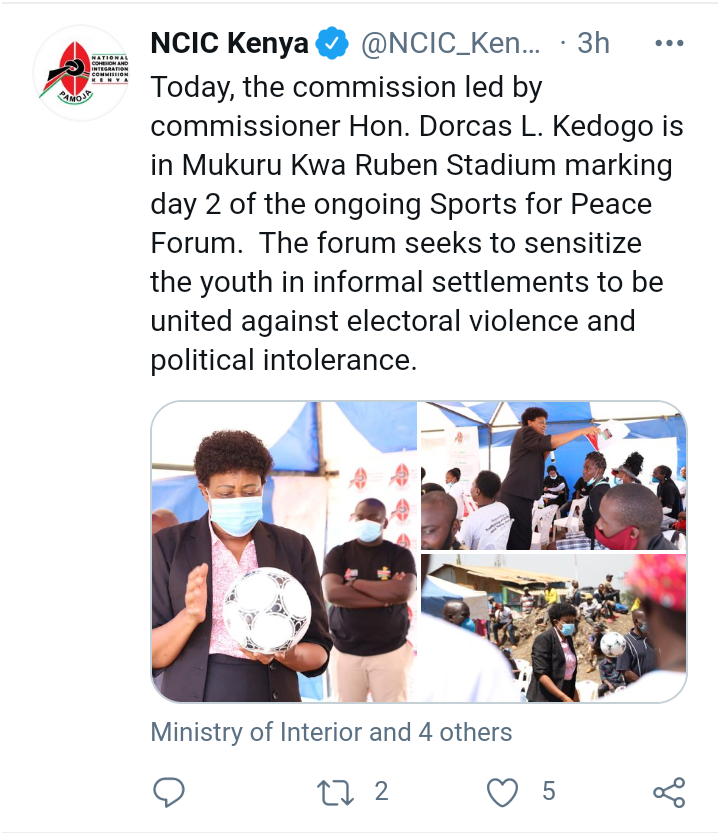 According to the Director of African Boychild Networ, politicians use the boychild to harness political intolerance and violence which is why they have partnered with NCIC to sensitize the youth in informal settlements to stay united and focus on peaceful coexistence.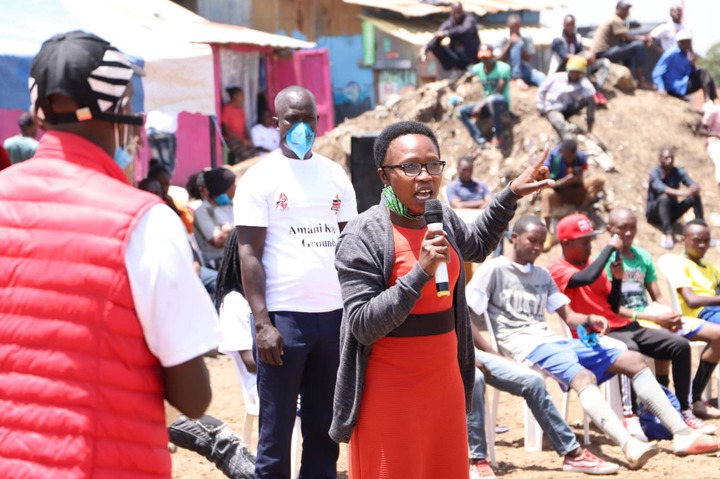 A section of the event organizers urged the commission to keep on organizing such like programs since most of the youth are always influential.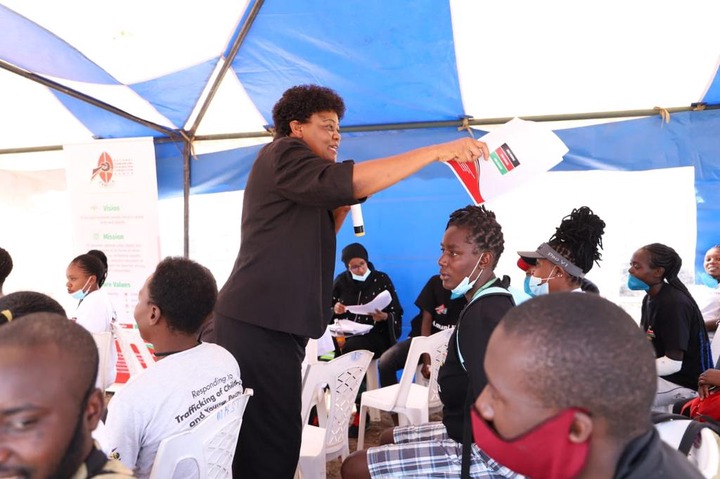 David Ndirangu: "We urge the Commission to keep organizing programs like this because most of the youth here are influential in these neighborhoods and whenever politicians come here,they look for them to mobilize others. So once we intercept the youth through programs like this."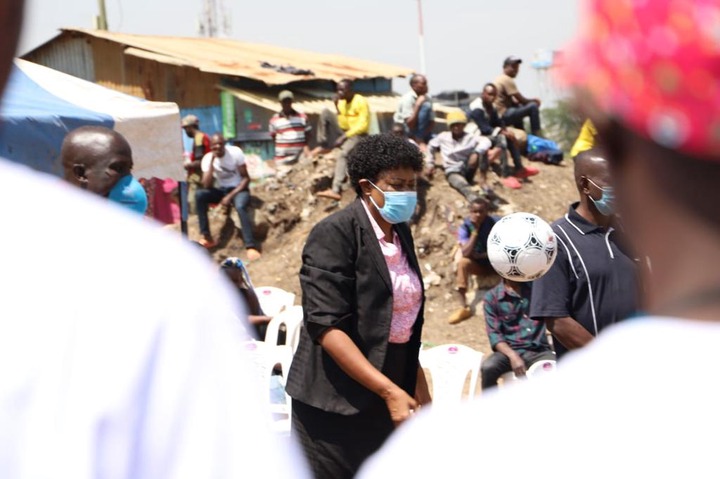 It's during the event that NCIC produced a list of areas in Kenya that are showing signs of political violence as far as BBI political temperatures keeps staying high. These areas includes; Mombasa, Nandi, Mathare, Eldoret among others as seen below.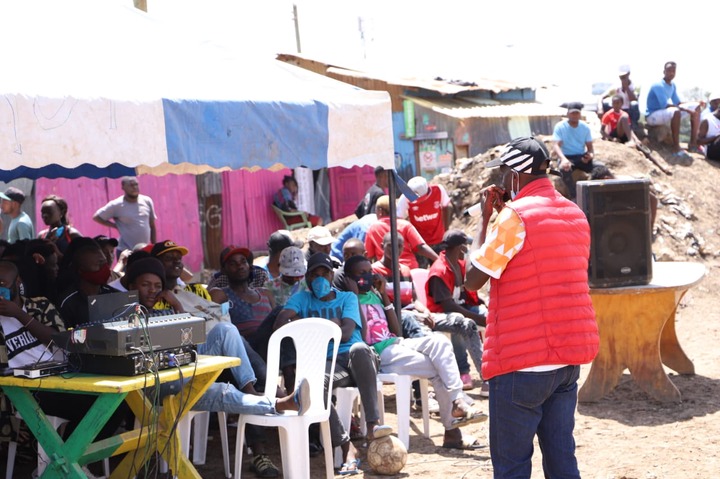 Ravine News: "UPDATE; NCIC names Mombasa, Nakuru, Kericho, Eldoret, Kibera, Mathare and Nandi among the most volatile areas showing concrete signs of political violence."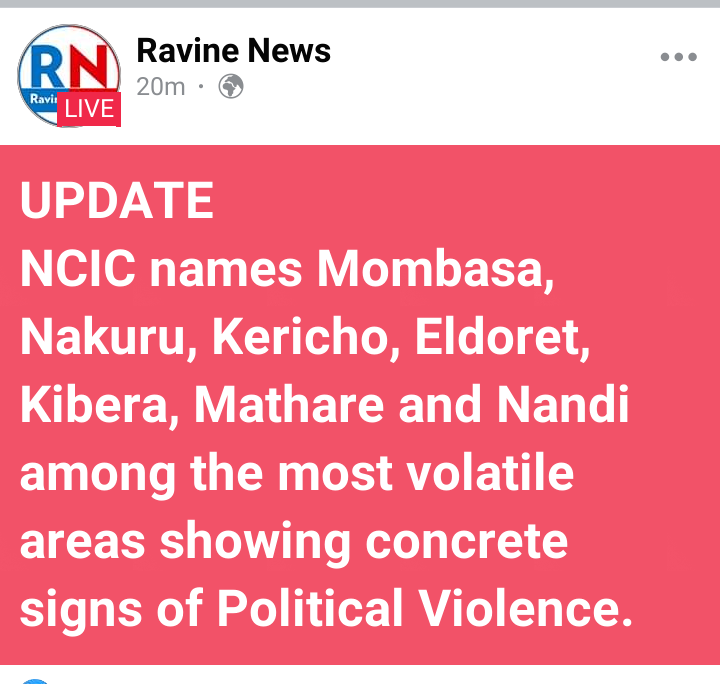 What's your take on this? Leave a comment and share widely.
Content created and supplied by: Omba254 (via Opera News )