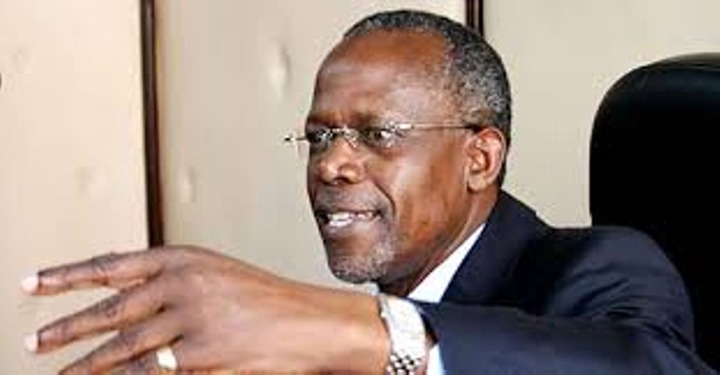 Musikari Kombo during a past media interview. He was found quilty of engaging in witchcraft so as to win parliamentary seat
Former Webuye constituency MP and cabinet minister Musikari Kombo had his election to the August house annulled in 1992 after a court found him guilty of using witchcraft to gain a competitive advantage over fellow contestants.
Kombo who had served only two years in parliament was stripped of his position following a petition by the main opponent Joseph Maloma who accused the lawmaker of paying Sh70, 000 to three witchdoctors to perform binding oaths on constituents.
Eli Kamara, Francis Wafula and Samuel Wawire Bileti self-confessed witch doctors attested to performing the 'Khulia sululu' oath on Kombo and a number constituents in a bid to sway the vote in his favor.
"I placed the ram at Kombo's feet and fed it a herbal mixture before breaking its neck. I then bathed him with the herbal mixture and collected the bath water. I cut Kombo on the chest and back three times and rubbed medicines into the cuts. I then pierced his left-hand index finger and drew blood. I mixed the bath water, blood, herbal mixture and passed it out to Bileti for further treatment" a sworn affidavit by Bileti read in part.
The court further learned that Kombo together with his agents of debauchery later administered oaths on constituents in form partaking roasted meat to vote for him, failure to which they would die under bizarre circumstances.
The lawmaker denied any knowledge of the three witchdoctors and claimed on the said date he was attending to his legislative duties in the area but failed to account on his whereabouts between 8 pm to midnight despite calling 12 witnesses to the stand to testify in his favor.
His election was nullified subsequently. Don't forget to leave your thoughts in the comments section.
Content created and supplied by: MkenyaNews (via Opera News )