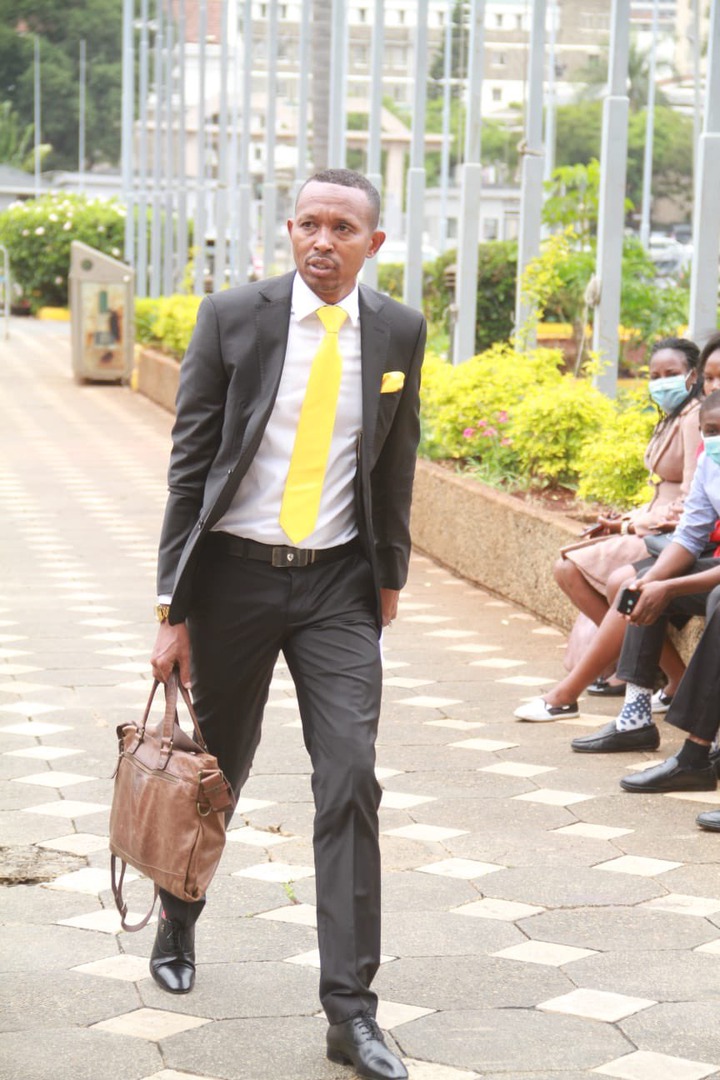 As politics continue looming in the country, Nyali Member of Parliment who was also the host of the Jicho Pevu programe on KTN was bashed today after posting some remarks on Twitter. Many Kenyans who were fans and keen observers of the Jicho Pevu programe on KTN believe that Mohammed Ali who is currently a Member of Parliament has changed after he was voted in into the government.
Jicho Pevu was a programme aired by KTN and it was hosted by Mohammed Ali before joining the government. The programe was mainly investigative Journalism as Mohammed Ali keenly and widely revealed the bad and ugly sides of politicians and the government generally. Many stories unleashed by Mohammed Ali on his programe was believed to be pure truth by his fans and the general public.
However, this came into a sudden halt after the great Mohammed Ali joined politics and secured himself a seat as the Nyali Member of Parliament back in 2017. The programe has now become instinct and away for a couple of years since Mohammed Ali became a Member of Parliament. Today Mohammed Ali tweeted on twitter and was harshly slammed by Kenyans on Twitter. Many accused him of changing after getting money from the government.
"If we rise we rise with honour, if we fall so be it!," tweeted mohammed ali. here are some of the harsh critics that came from kenyans;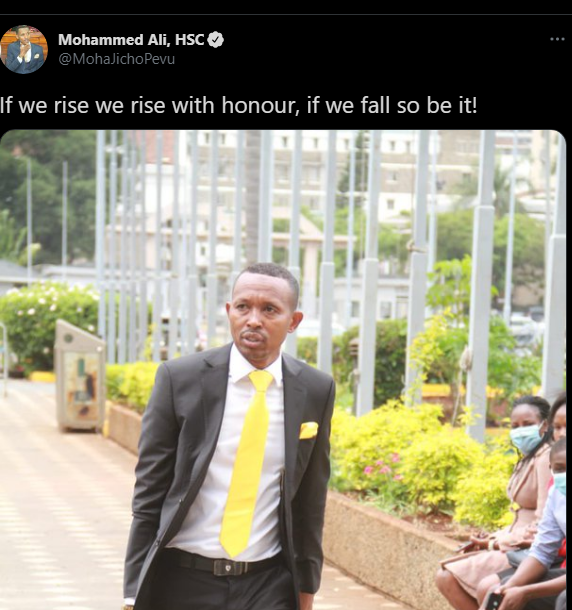 Odinga Fanuel: Tangu Moha aingie politics, he looks like a politician. One can never know this guy was a journalist.
Leakey Dey: What honour is in lying to people that wheelbarrow is the way forward for them?
Karis: You're excited,Proud and arrogant too."So be it",doesn't reflect humility.reality will slowly sink in.relax.
Okal Jacob: He chose to dine with the thieves, that makes him a thief too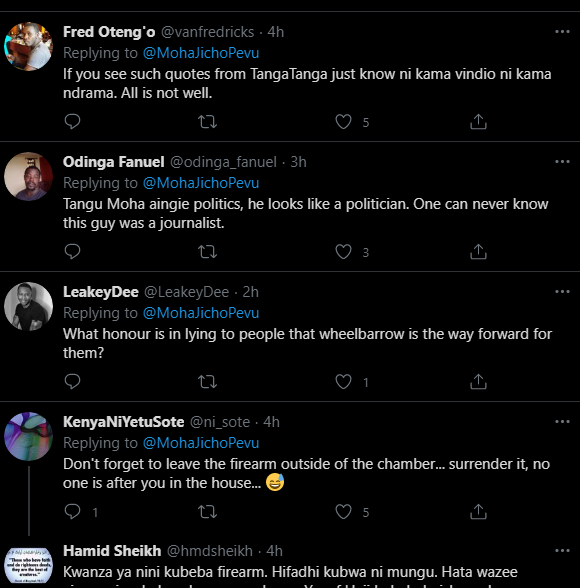 Hadisheih: The first part of your statement is correct, the last part is what we call "Qadar ALLAH" and as a muslim, Moha you missed the point. Kindly correct your statement and put your thoughts in ALLAH.
Kenya Moja: You used to be honourable until you started eating from the Chief Looter's purse. Now you and him look alike, mikora!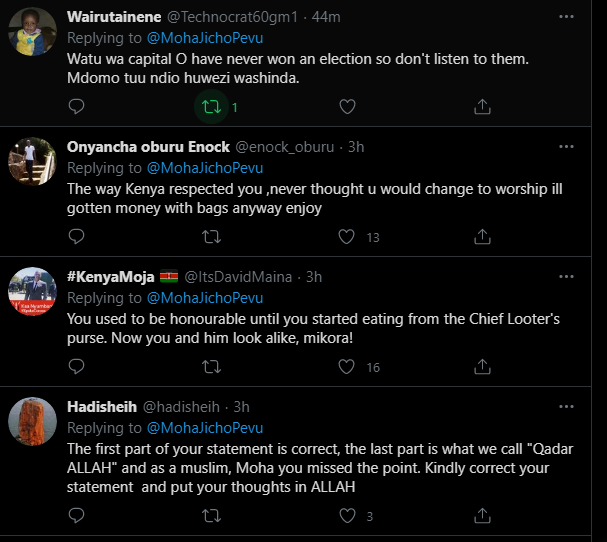 Content created and supplied by: ANTIVIRUSK.KE (via Opera News )