In the ideal world,we all want to have a lover that we will spend the rest of our lives with.But let's face reality, sometimes love hurts and when it does ,it could be seeing the signs of your boyfriend leaving you bit your not sure .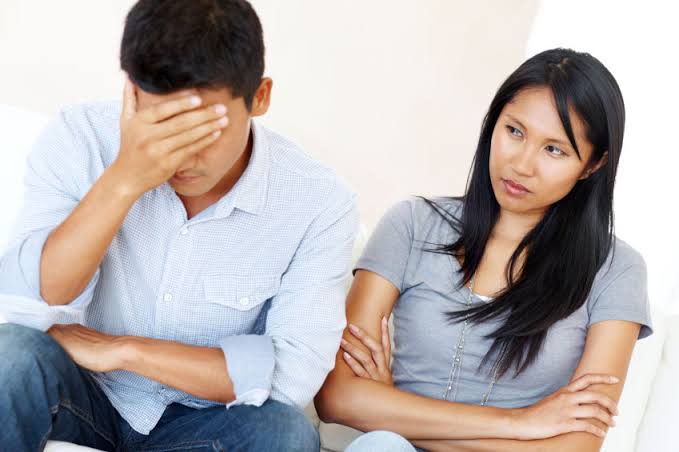 Well here are five surebet signs that he is ready to be with someone else:
1.HE TAKES FOREVER TO ANSWER YOUR TEXT.
Am not saying every five to thirty minutes, your text doesn't get answered means he's over you and ready to date someone else.This is my version of him throwing you,the Brea up hint.
If a guy takes a week,days and months to reply to a simple hi text,you should be on alert.Men will always act right for the woman they love, they would do anything just to be sure they are together and not caring anymore about being in contact is a big sign there is someone else in the picture.
2.HE SEEMS WITHDRAWN.
A guy who wants to break things off with you starts off by being distant from you.He slowly starts to prefer the company of his friends and other people around him.He limits the amount of time he spends with you.He no longer texts you,or shares about his daily experience .He becomes emotionally aloof towards you.
3.HE DOESN'T HAVE TIME FOR YOU.
He is busy from January to December.He never makes the effort of meeting up with you and when he does it's for a very short period of time.
4.DOESN'T CARE ABOUT YOUR NEEDS ANYMORE.
Your boyfriend cares less about what you need.If he use to provide for you he stops and probably doesn't give a lengthy explanation why.He looks at you as more of a bother to him.
5.You can feel it.
A woman's instinct is never wrong,once you feel a man doesn't want you,he doesn't your not imagining it ,it's the reality.
6.He flirts with other women openly and even makes suggestive comments.
7.His friends let it slip that he looks kes someone else.
Content created and supplied by: Plezdent (via Opera News )