Kanye West is a famous popular musician and producer that has been trending over the recent months. He has 22 Grammy awards which is proof for his success in the music industry. This was due to him and his wife Kim Kardashian announcing their divorce. They had disagreements on who would keep their amazing family home but Kanye conceded and decided to leave.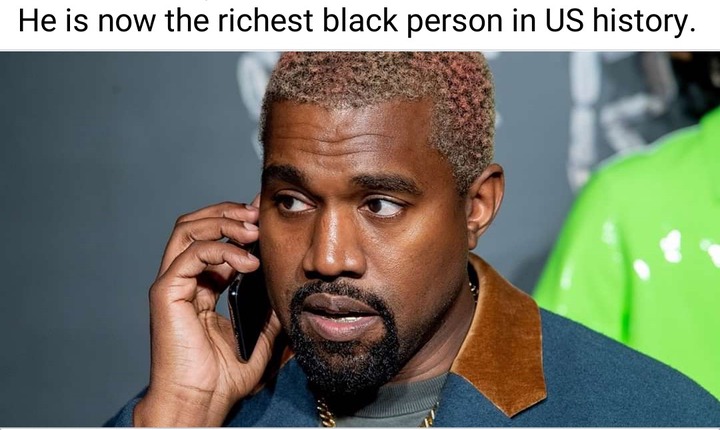 However, Kanye has something to be happy for because he was announced the richest black person in US history when his networth soared to 6.6 billion dollars. This was due to the latest valuation of his shoe company Yeezy that increased its value. The Yeezy brand has been growing consistently over the years which has made the stake that Kanye possesses in the corporation to be even more valuable.
Thank you for reaching the end of the article. Feel free to like,comment, share and follow me for more interesting articles.
Content created and supplied by: C.karanja (via Opera News )