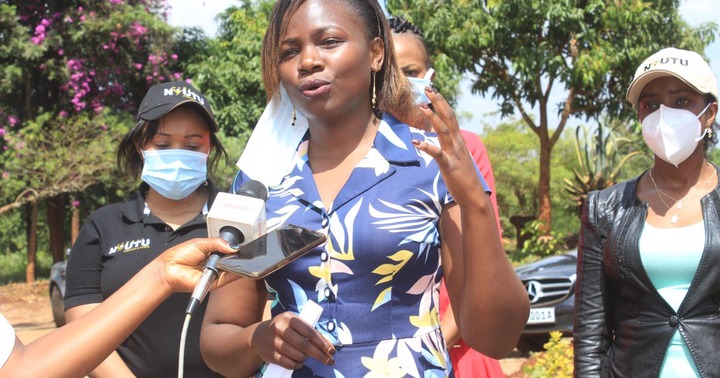 National Cohesion and Integration Commission official Wambui Nyutu has issued contentious remarks why the Mt Kenya region people are opposing the Building Bridges Initiative.
Speaking in an interview with Inooro Tv, the NCIC commissioner has said that Kenyans need to read the BBI and understand what is inside instead of buying what other leaders opposed to the report are saying.
Wambui Nyutu has said that there are good things in the report stating that Mt Kenya people should stop opposing the report because of the person who came up with it.
" About the BBI we know that Kenyans don't want to read and there are some people who want to read but have no time. I want to tell Kenyans there are many good things in the BBI document," Wambui Nyutu has said.
"Some people from Mt Kenya region are opposing the BBI because it came with Raila Odinga, Kenyans lets read the report. Let's separate the 2022 politics with the BBI," added the NCIC commissioner.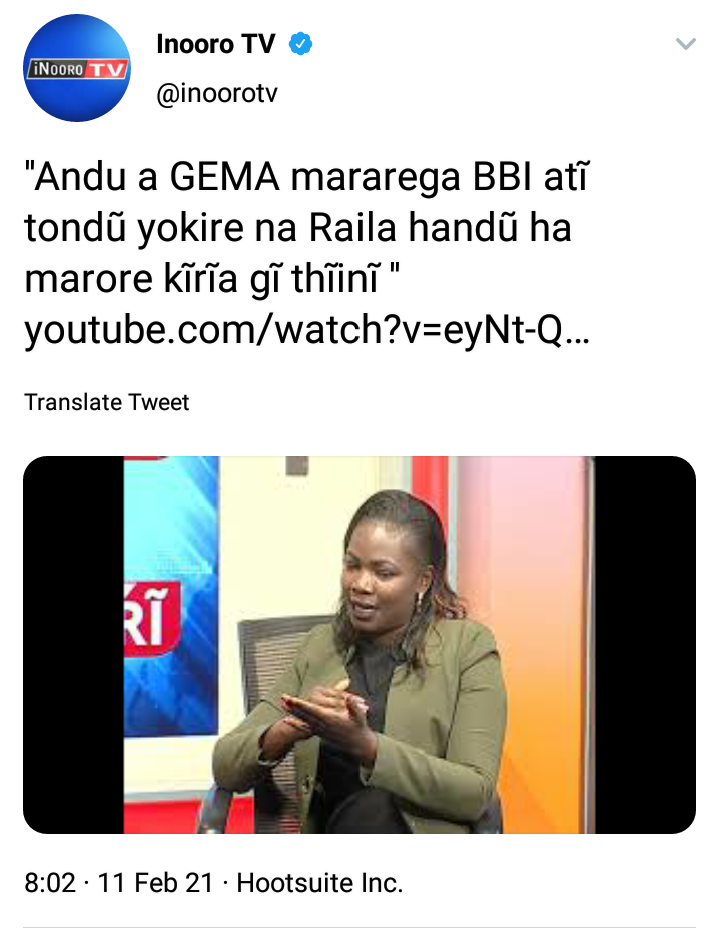 Wambui has told the Mt Kenya region, people, that they should not think that the silence of President Uhuru means he has sidelined the region adding that the Head of State is busy streamlining things in ensuring that he leaves his community and Kenya at a better place.
"When Uhuru is silent, Mt Kenya people think that the Head of State abandoned them but this not true. Uhuru wants to streamline all the happenings in this country and place them under the Constitution. Uhuru earlier said that he wants to leave the Kikuyu community in a good place even after his exit where his people will not suffer even with another leader," Nyutu stated.
On matters of promoting peace during 2022 elections, the NCIC official has said that "We have a road map to 2022 general election, this road map is to move from one county to another speaking to Kenyans on the need to remain peaceful during and after elections.
Content created and supplied by: kagane_ke (via Opera News )