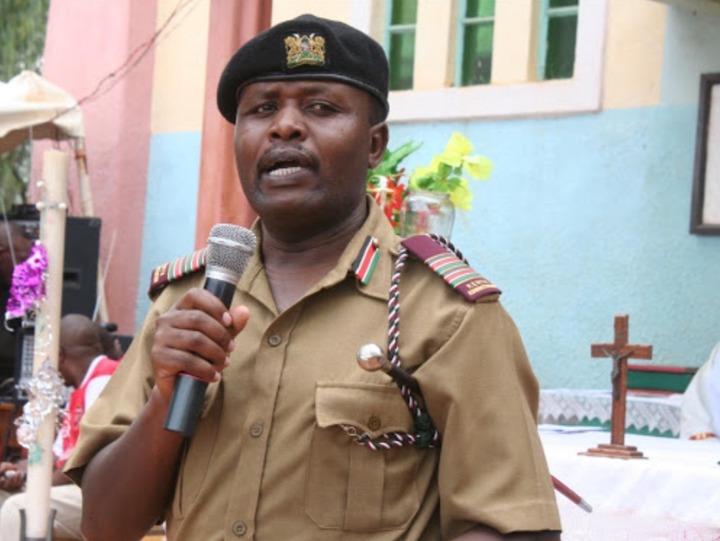 Chiefs in the Rift Valley region have been mandated to be the masters of ceremonies in all funerals according to announcement by the Regional Security Coordinator George Natembeya. According to Natembeya the new role places the chiefs in a better place to monitor the number of people attending funerals. These measures have been instituted following deliberations between security and health agencies in the region to stop the spread of the Corona virus.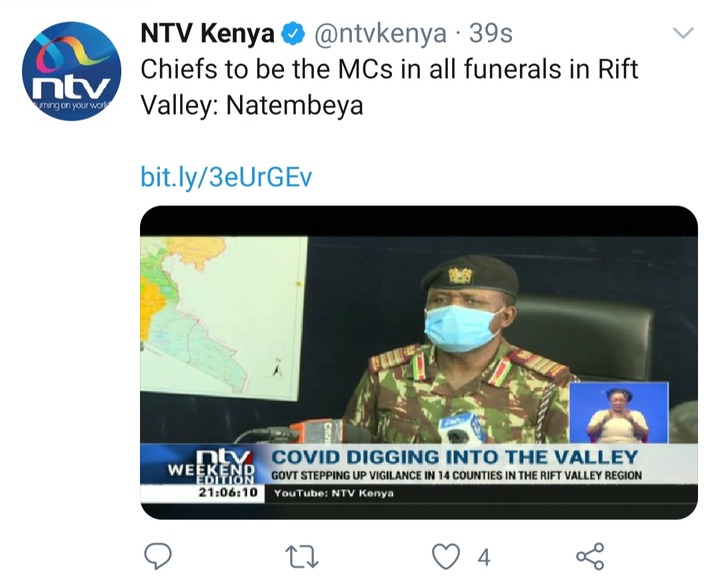 The government through President Kenyatta restricted funerals to 72 hours after death of a person and urged only family members to be spread. Therefore, the additional measures by Natembeya are aimed at implementing the president's directives. However, chiefs are few and my not be present in all funerals to be the controllers of the crowd.
Additionally, Natembeya urged the public in the Rift Valley region to cooperate with the government and including Chiefs to reduce the spread of the Covid-19. The country is experiencing the third wave of the virus which requires renewed efforts to observe measures such as social distancing and avoiding of large crowds.
Content created and supplied by: SOduma (via Opera News )