Uganda's opposition leader Robert Kyagulanyi popularly known as Bobi Wine has been dealt a major blow after the chairperson of Electoral Commission of Uganda asked the supreme court to do away of with the irrelevant NUP party leader's already filed petition.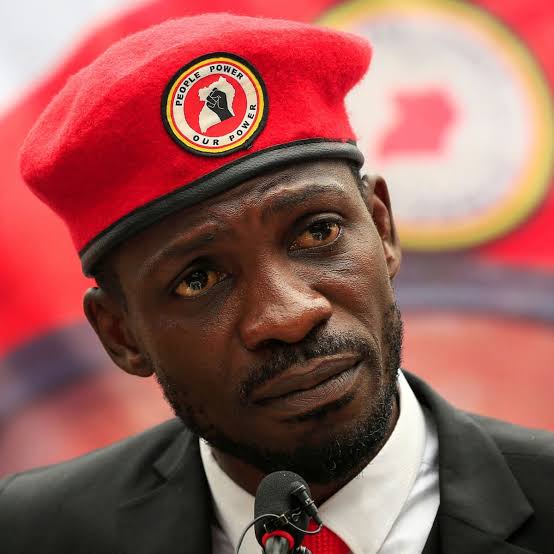 Voice of Gomba: "The Electoral Commission chairperson Justice Simon Byabakama has asked the supreme court to throw out a presidential election petition filed by NUP president Robert Kyagulanyi against incumbent president Yoweri Tibahaburwa Museveni Kaguta for being incompetent as it was filed out of the prescribed mandated time frame."
While stating this through Kampala Associated Advocates, the EC boss differed with Bobi Wine that Museveni was involved in fraudulent activities as he stated that the court shouldn't nullify the presidential results. In his argument, Byabakama stressed that the elections were free and fair and even if there were irregularity cases, they were minor. In his defense, Byabakama also stated that Bobi Wine rallies were being blocked because he was breaking covid-19 guidelines and restrictions.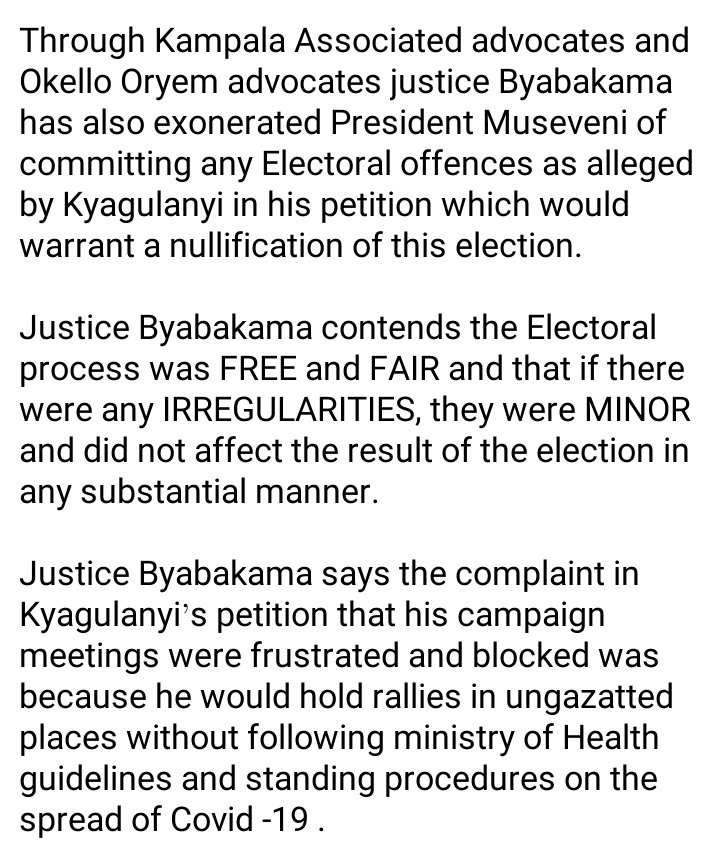 The chairperson reasoned that denied to be aware of switching off the internet as he distanced himself and the commission from favouring any candidate who took part in the race. 
Voice of Gomba: "On the allegations of switching off internet and disabling Kyagulanyi's U-vote application, Byabakama denied knowledge of the same maintaining that he is the Electoral Commission chairperson who is mandated to announce and publish the official results of the election. EC boss stresses that the body in the previous election acted independently and was never under the control of president Museveni or any other candidate."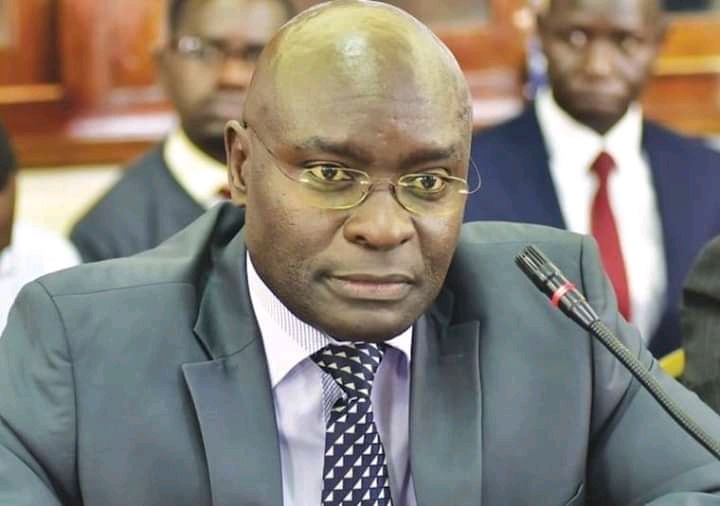 What's you take on this? Leave a comment and share widely.
Content created and supplied by: Omba254 (via Opera News )