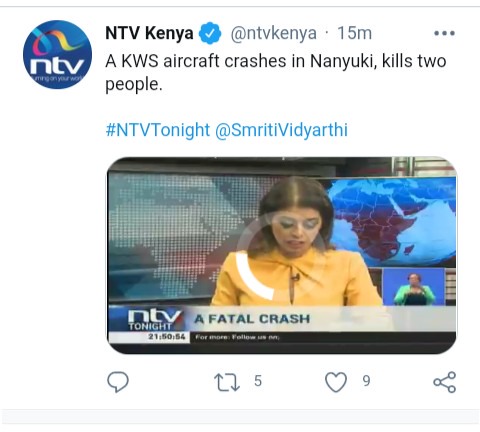 A pilot and a passenger have been killed in a Kenya wildlife aircraft crash that happened on Thursday night at around 9:00 pm.
The accident happened after aircraft took off from Nanyuki airstrip, the news were confirmed by citizen TV and Nation media during the 9:00 pm news bulleting.
This comes in at a time when aircraft accidents had reduced in Kenya after the Apollo Malowa incident in Lake nakuru .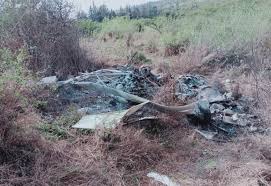 More details are yet to emerge on what might have caused the accident and the value of the property that was damaged .
The Kenya wildlife service has confirmed the news and have released a statement saying that they are deeply saddened by the news of the crash and they have lost two of their workers.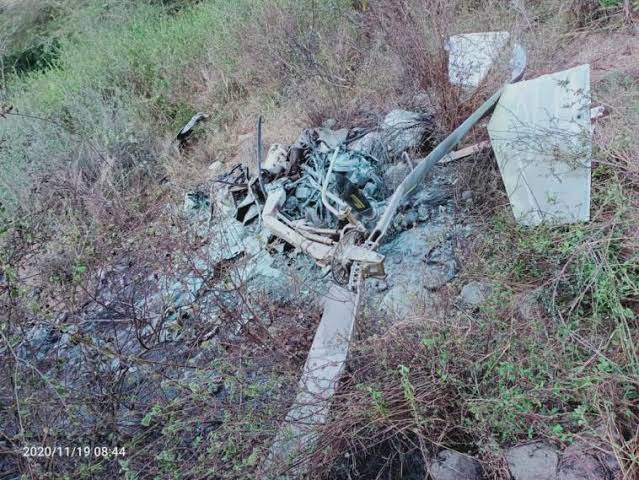 Kenya wildlife service said the aircraft crashed immediately after it took of from Nanyuki and it had completed a patrol from the rhino sanctuary and was heading to meru national park .
The service added that investigations have been launched into the matter and the cause of the accident is not yet known
Content created and supplied by: [email protected] (via Opera News )