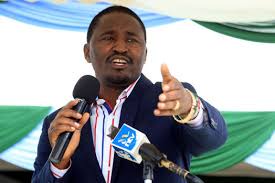 The service party of Kenya chairman Mwangi Kiunjuri today praised the deputy President William Ruto for his outstanding work in serving Kenyans despite encountering so many challenges.
The former cabinet secretary who was using his dialect further pointed out that his people expected a lot when they supported president Uhuru but he has instead made life very difficult for them. He asked Nyandarua residents that Ruto would be a perfect president if elected.
He went on to say that he was now disappointing his deputy by frustrating his work and even openly saying he won't support him after he is done with his term. Kiunjuri added that such a leader was not to be trusted at all.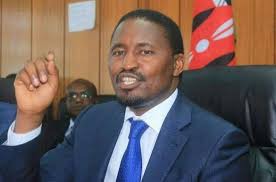 He went on to caution his people that it was a high time they went to the drawing board and established if their continued loyalty and support of Uhuru was going to add anything after in the past, he subjected them to a lot of suffering.
He told them that he was supporting Ruto because he had noticed that he had something that many presidential candidates lacked. He urged the Nyandarua residents to back up the Dp as he was going to help them in improving their lives.
Attached is a video link of Kiunjuri speaking:
https://youtu.be/RYf-YlbhMSg
Content created and supplied by: GachNews (via Opera News )