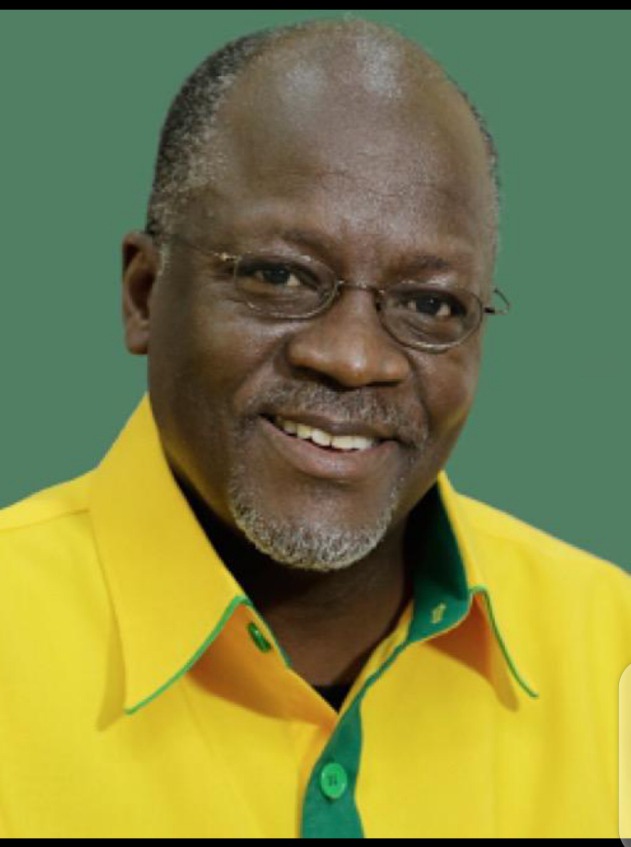 photo courtesy
Tanzania president John Magufuli Pombe has died at the age of 61,the government of Tanzania announced on wensday.Vice president Samia Suluhu has said that Magufuli had died of a heart condition.
President John Pombe recently had not been seen in public since the end of February.
Vice president suluhu said,"our beloved president has passed on at 6pm this evening,all flags will be raised half post for 14 days",she also said that president Magufuli had died in the hospital in hospital in dar es salaam,the latest city of Tanzania.
Since the pandemic declared in march 2020 Magufuli had downplayed the severity of the virus.Short afterwards,Tanzania stopped sharing updates on the number of people infected and killed by covid 19.
The last figure of covid 19 in Tanzania was given in may last year,at that time 509 people were confirmed to have contracts the virus and 29 had died.
After the death of first vice president of Zanzibar Seif Sharif Hamad died from the virus in February,Magufuli and large extent Tanzanians began to acknowledge the severe risk of contractions the deadly pathogen.
Tanzania health ministry later issued instructions arguing citizen to observe corona prevention protocol.May his soul rest in heaven.
Content created and supplied by: AFRICACOMMUNITIES (via Opera News )