Deputy President William Ruto has for sometime now been on the receiving end of a troll from many leaders, including President Uhuru Kenyatta and ODM Party leader Raila Odinga over his Hustler narrative.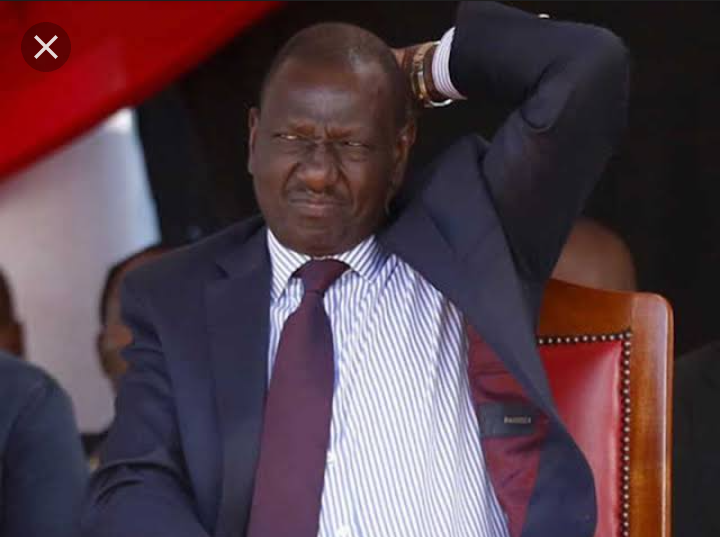 Photo; DP William Ruto at a previous event.
The DP has been trolled several times over allegations that his narrative is misleading the nation, because the wheelbarrow which he endorses can't be used to solve the issues of the 21st Century.
Many leaders have also questioned the way the DP calls himself a hustler while he is wealthy and owns choppers and mansions.
While the DP has been defending his Hustler narrative because it allegedly pushes for the empowerment of the youths and the underprivileged in the society, the pro-Uhuru and pro-Raila leaders have not been buying it.
The latest to troll him is Rarieda MP Otiende Amollo who has today poked holes into the narrative, by alleging that DP Ruto and his TangaTanga brigade are misusing the name 'Hustler'.
Photo; Rarieda MP Otiende Amollo.
On his Twitter account Otiende Amollo took a jab at the DP by alleging that the narrative is misleading, because the name 'Hustler' in english means a lowly placed person aspiring to rise by using dishonesty means like conning people.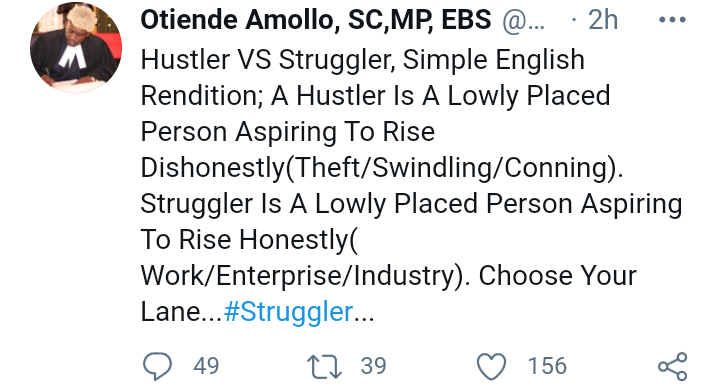 The Rarieda MP further advised that instead of using the word Hustler, DP Ruto and his brigade should have used the word Struggler, which means a lowly placed person seeking to rise by using honesty like through hard work.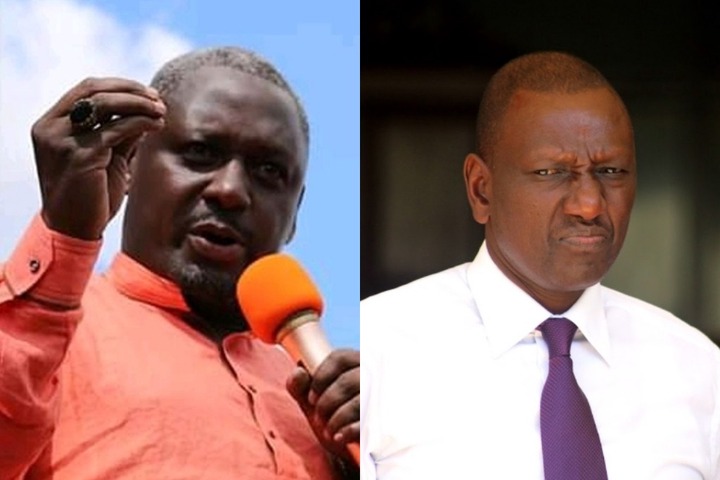 Otiende Amollo's firing of the DP over the meaning of Hustler comes just months after the Central Organization of Trade Unions (COTU) Secretary General Francis Atwoli, also trolled DP Ruto last year over the narrative.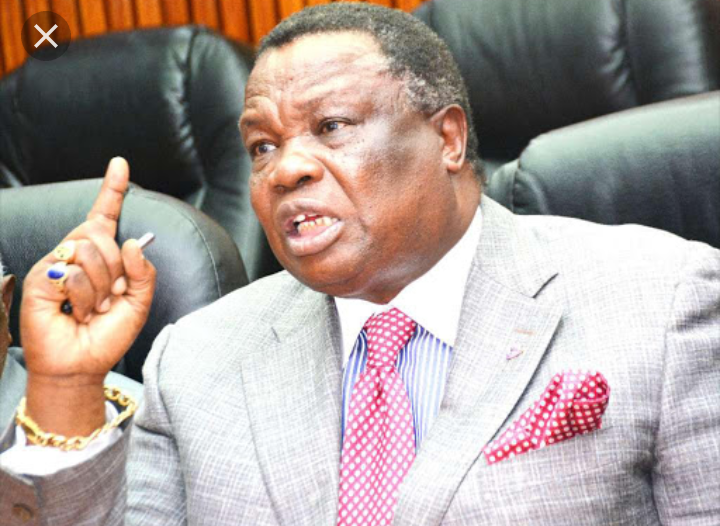 Photo: COTU Secretary General Francis Atwoli.
Speaking infront of reporters, Atwoli alleged in 2020 that a hustler is a person who acquires wealth through fraud or can mean also a male prostitute.
He said, " The brief meaning of a hustler is this, a person who implies fraudulent or unscrupulous methods to obtain money. He is a swindler and informal.
If you go further utapata a hustler is a male prostitute."
Content created and supplied by: Whizerwriter (via Opera News )