Kisii Deputy Governor Joash Maangi's true vehicle was on Wednesday night burnt by a furious horde after it hit and killed a boda-boda rider and his traveler in Ololulung'a, Narok County.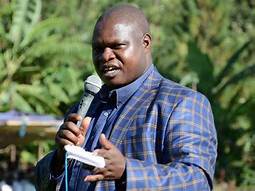 The motorcyclist, Mr John Saanyo and his 8-year-old child, kicked the bucket on the spot in the wake of being wrecked by the lead representative's vehicle. 
The mishap happened at 6:30 pm at Tegero segment of Narok-Bomet street as Mr Maangi, his driver, Stanley Gitonga, and two associates were made a beeline for Nairobi from Kisii. 
All the tenants of the vehicle got away from safe. 
As per the Narok South Sub County Police Commander Chebe Kiambere the vehicle, a Toyota Prado, (enlistment number 45CG 028A) was going towards Narok from Bomet. 
Furious region inhabitants impeded the Bomet-Narok parkway for quite a long time and later burnt Maangi's vehicle. 
The appointee lead representative likewise affirmed that his vehicle was engaged with a head-on-impact with the boda-boda.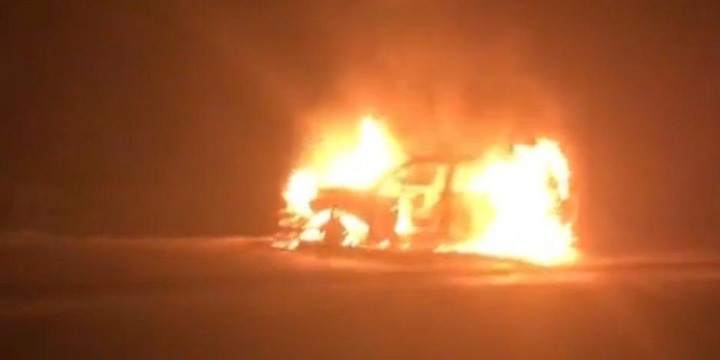 The mishap comes only two days after Maangi went through a night in police cells for allegedly activating adolescents to cause brutality during previous Cabinet Minister's internment Simeon Nyachae on Monday.
Content created and supplied by: Incrediblecollo (via Opera News )