As Tanzanians flooded in mases to Darsalam Stadium to view the body of their beloved fallen President John Pombe Magufuli, a notice written on a board captured people's attention.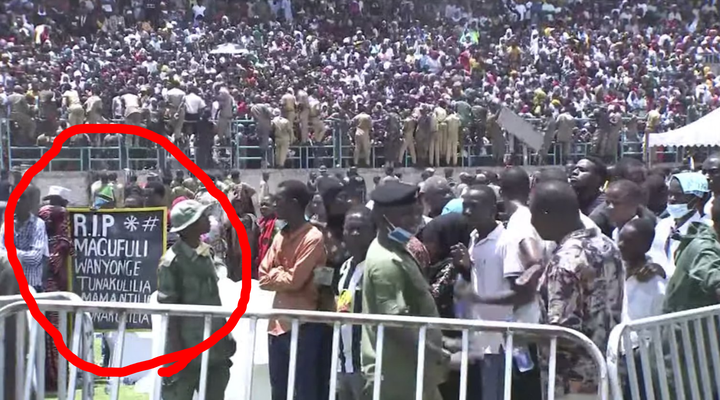 The writtings elastrated how Tanzanians are too devastated to the untimely death of their President whom they claimed was more than a president to them.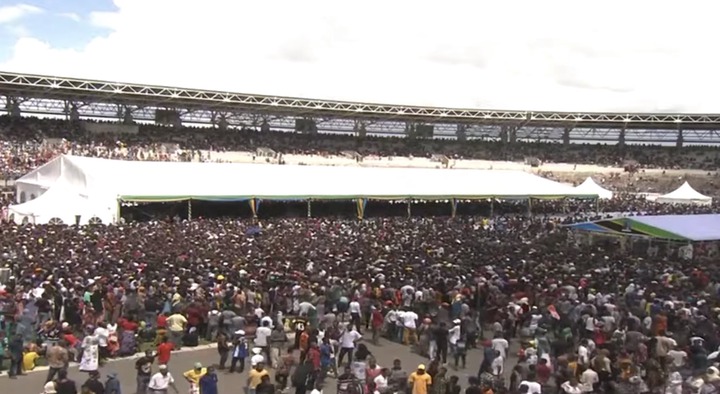 (Photo credit Twitter)
Magufuli's untimely death came few days ago after he was rushed to hospital after being away from office reportedly for almost two weeks only to be confirmed dead by his Deputy President Samia Suluhu.
Magufuli's death marked a big loss to Tanzanians many of his subjects claiming he was one of a kind that he cared much about the welfare of his people.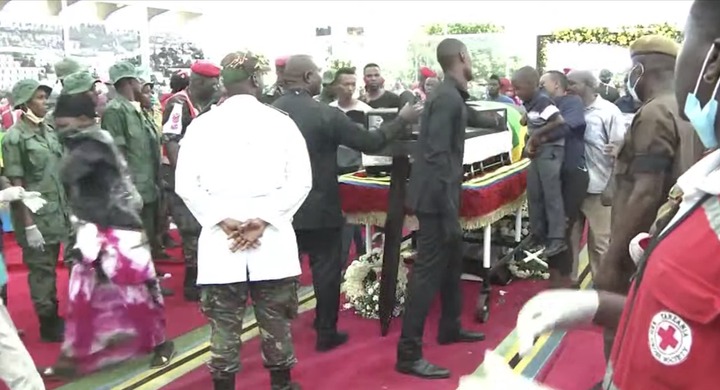 However, the Government was to be ruled still and therefore according to Tanzania's constitution, the Deputy President automatically gets appointed to be the President incase of death or insanity.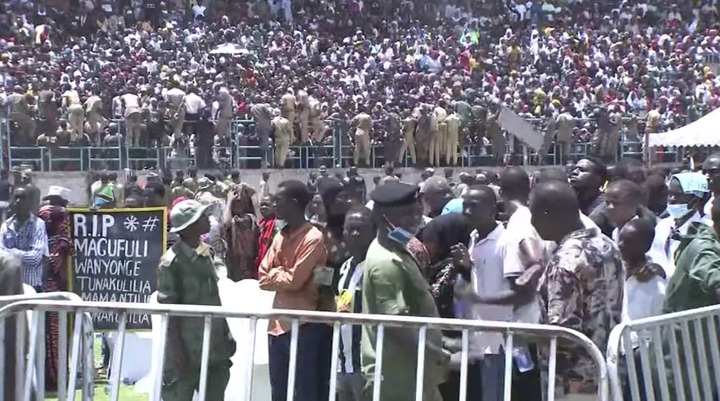 Vise president Samia Suluhu was appointed as the sixth President of The Republic Of Tanzania making history in Tanzania's books of records as the first woman to ever be President.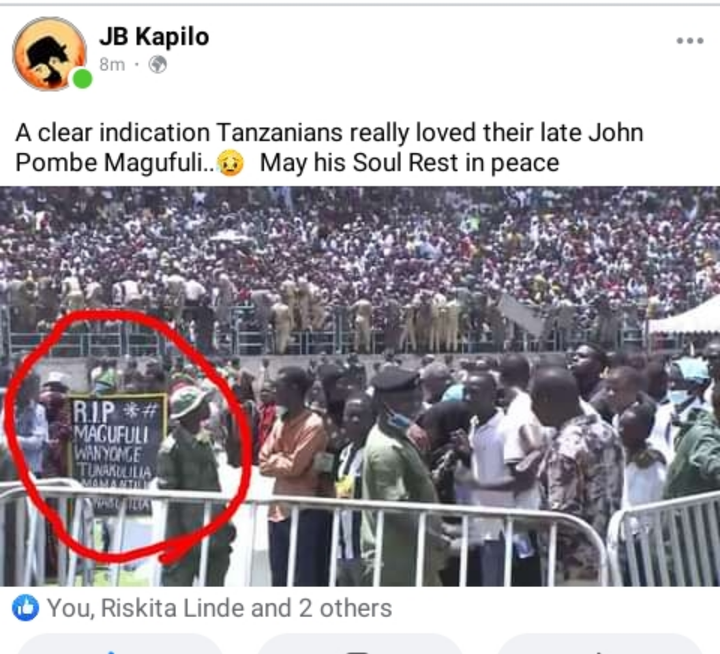 #RIP Magufuli
(Source: Facebook)
Content created and supplied by: Madexposa.com (via Opera News )