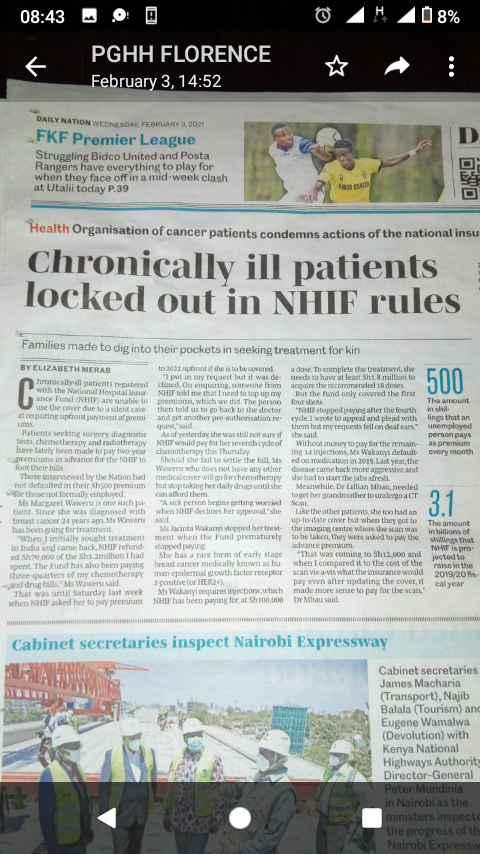 Nhif Insurance Cover has been known to help a lot of Kenyans, with Monthly contributions one is eligible to being a Member and receiving Medical help when need arises. In the recent past Nhif used to cover each and every patient equally without considering the terms of Illness.
Unfortunately this has changed creating an outcry from some of the Patients, the terms of Chronically ill Patients have changed, they are now required to pay two Years upfront unlike in the past when they also used to contribute monthly like the rest. Many chronically ill patients are complaining since we all know that being chronically ill nice that will be treated for the rest of your life and this will definitely drain you Financially henceforth you need more help then the other patients.
Chronically ill Patients are appealing to the Government to see a way in which they can change this so that they can also be able to be helped by the Nhif Government Insurance fund. We do hope that the Government will hear their cry.
Content created and supplied by: Flashesofhope (via Opera News )