Well, it seems many Kenyans especially from The Mount Kenya Region, are not opposed to The Building Bridges Initiative but to one of the initiater, The Former Prime minister Hon. Raila Odinga. In several occasions, leaders from the region have urged the people of Mt. Kenya to disassociate the Building Bridges Initiative from 2022 politics and Uhuru's endorsement generally.
Hon Kabogo Former Governor Kiambu County, a few weeks ago was recorded urging his people to support the bill and not to relate it with Uhuru's succession politics. Just Yester The Principal Secretary in The Ministry of Interior Dr. Karanja Kibicho was recorded urging Thier people to support The Building Bridges Initiative and that passing the bill will not guarantee Raila presidency he added that there is nowhere President Uhuru promised to back Raila in the race to succeed him.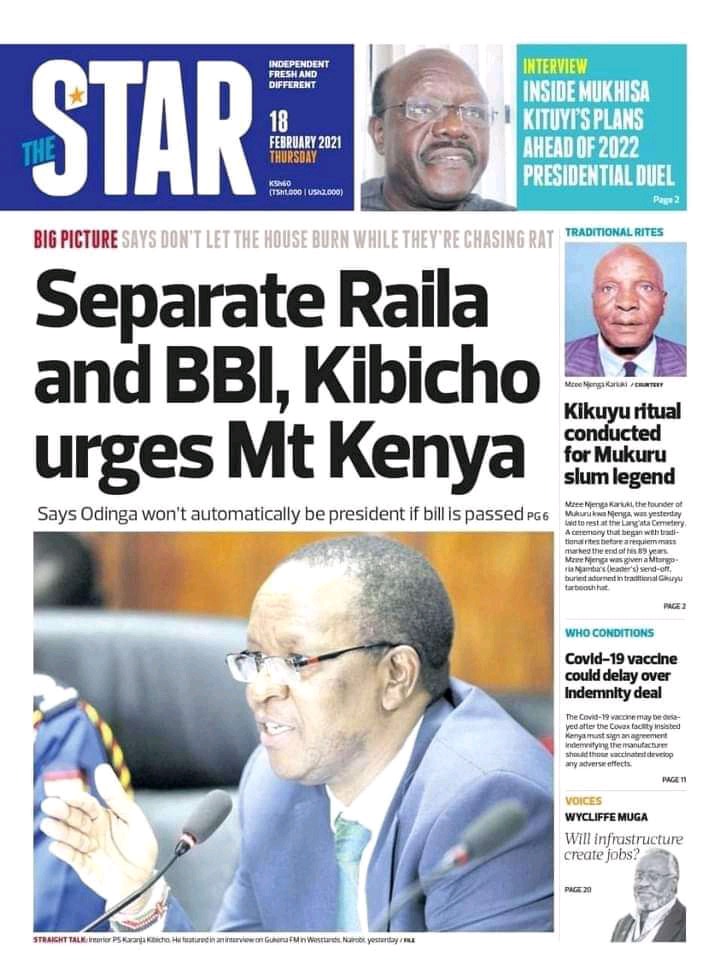 Why must the mount Kenya Region leaders come out every time explaining Raila's presidency to their people?, Why is the good working relationship between the president and The former prime minister causing panic amongst the mountain people?.
Back to history, it is recorded clearly that when Kenya was getting it's independence, Mzee Jommo Kenyatta was in the custody, Raila's father Jaramogi Oginga Odinga was asked to form the independent government, he refused, he demanded that unless Kenyatta is released he would not form the government. Upon Kenyatta's release Oginga stepped down and let him form the government.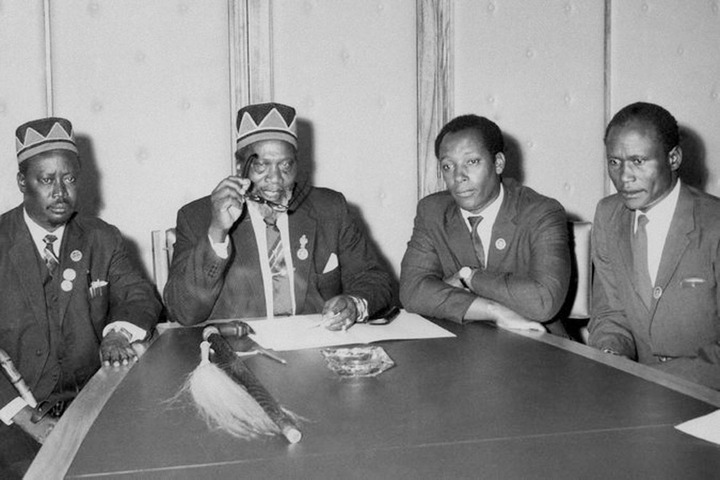 The First President Of Kenya Mzee Jommo Kenyatta (Centre), His Vice Jaramogi Oginga Odinga (Left) and other leaders. Photo courtesy
Just in 2002, Raila having fell out with The KANU's Moi for endorsing Uhuru, he would team up with Kibaki who was on the wheelchair, who was unstable and nobody thought could be the president, Raila led Kibaki's presidential campaigns giving him a landslide victory over Uhuru.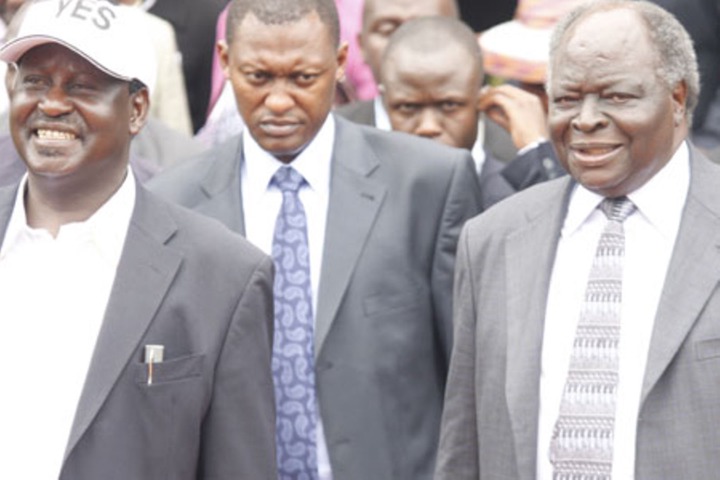 Former Prime minister Hon. Raila Odinga (Left), Former President Mwai Kibaki (Right). Photo courtesy.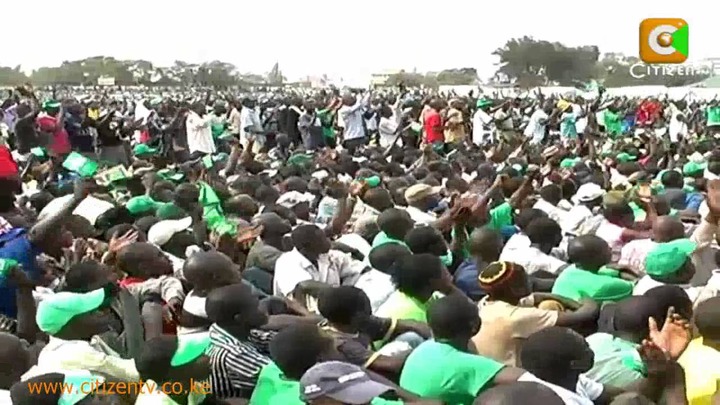 Raila and Kibaki in Kisumu for presidential campaigns. Source: Citizen Tv.
The Former president Mwai Kibaki,The late George Saitoti and Former Prime minister Raila Odinga, Raila led Kibaki's campaigns while he was hospitalised Source:Alamy stock photo
Now, a man of this kind, what wrong will he committ should he ascend to the throne?.
Assuming Raila was against the constitutional change, the mount Kenya Region Would be fully behind it and assuming Ruto who has become a darling to the mountain people was for the constitutional amendment, they would be fully backing it.
Until we as Kenyans learn exactly what quality every leader has we will not be free, this fear of unknown has misled us in making wrong decisions that we later regret over.
Every Kenyan should take his or her own time to go through the BBI document, analyze its merits and demerits then decide rather than oppossing what he or she doesn't understand, we should not make our decision based on grudges we hold with other political leaders, community or a region.
Content created and supplied by: NewsIn (via Opera News )