Kenyan Political Analyst Mutahi Ngunyi has caused a stir online after sending a bold message to Kenyans from Mount Kenya Region on their stand on the Building Bridges Initiative constitutional amendment Bill.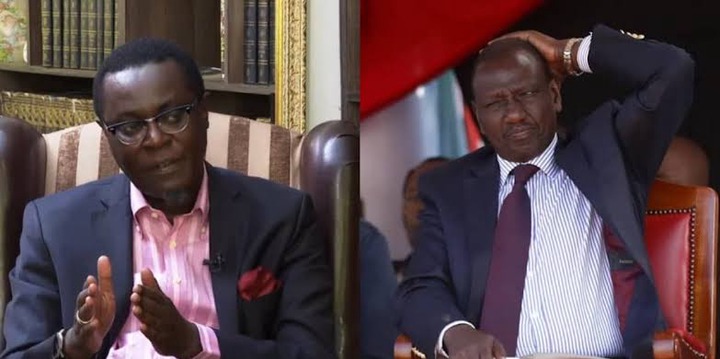 Penning his thoughts in a post on his Twitter page on Tuesday night, Ngunyi said that Residents of Mount Kenya Region should not accept deception from Deputy President Dr.William Ruto on the BBI while his home county of "Trans Nzoia" has voted for the Bill.
Ngunyi went further to say that the people from the Region will be Foolish if they follow a dead shadow, saying where there is fire there is ash and Ruto is nothing but Dead Ashes.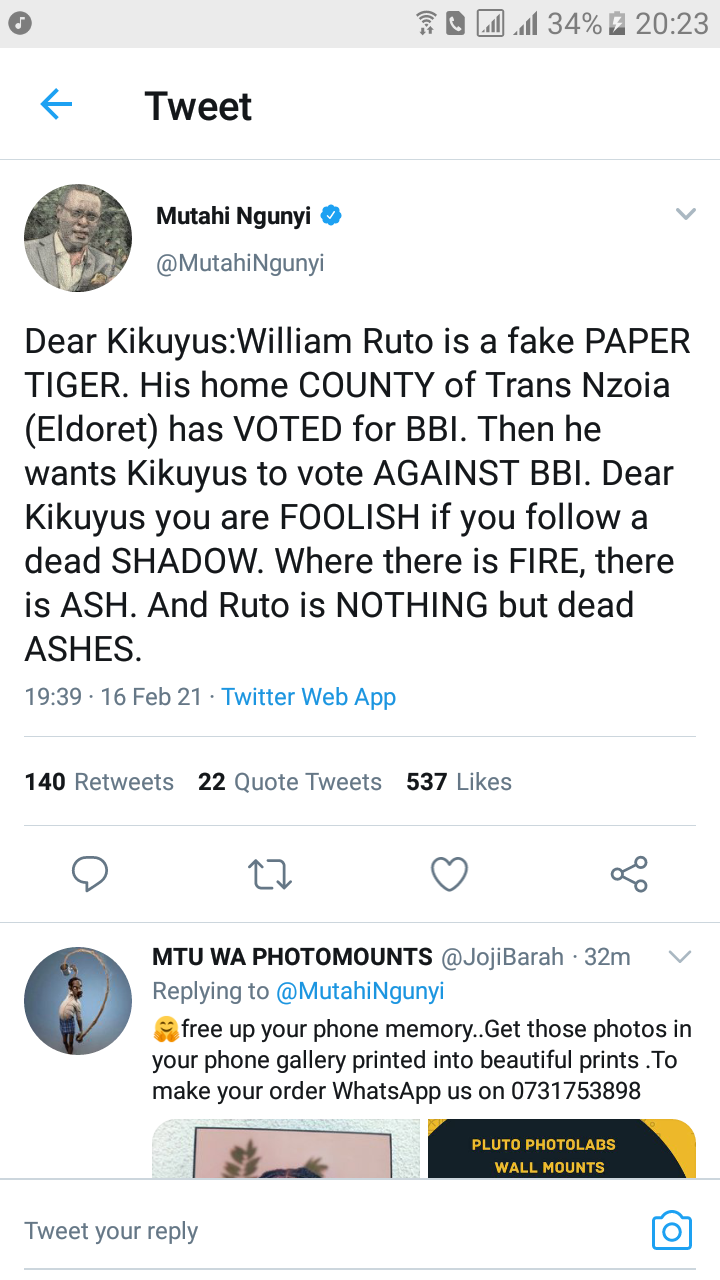 Below are Reactions from Netizens on his post.
"Ruto is just opposing BBI just for the sake it now that the president failed to endorse him. His wheelbarrow future is so blind that it excludes even his children." A comment read.
"Continue enlighting the kiuks, William Ruto supports anything that hurts the kiuks,he wants to deny kiuks more resources only to entice them with wheelbarrows, sad." A comment read.
"Bro learn to respect even if you differ with him politically. Two bbi is just nothing wait 2022 all mca who pass bbi no one will be elected." A comment read.
"Common mwananchi, dont fall for Prof theatrics this #BBInonsense will affect u than him, his farm will receive government bail but u will suffer paying taxes." A comment read.
"Someone said that this account was bought by someone else not Mutahi Ngunyi...I guess it's true now.
Mutahi can't be so ignorant to make us assume that Eldoret is in Trans Nzoia.Apana." A comment read.
"Did you just say eldoret is in transnzoia county?Huyu ng'ombe alienda shule kweli au ni tittle za kununua? Ruto is dead?are you planning to kill him?" A comment read.
"Rejecting bbi to PUNISH handshake is childishness. Like that child who declines supper to PUNISH the parents." A comment read.
"A patriot would ONLY ADDRESS CITIZENS OF KENYA! Is this what you want your Great grand children to read in Your @Twitter archives after you are Long dead? Our thought leaders need to take responsibility in breaking the chains of tribal nonsense in THIS GREAT NATION" a comment read.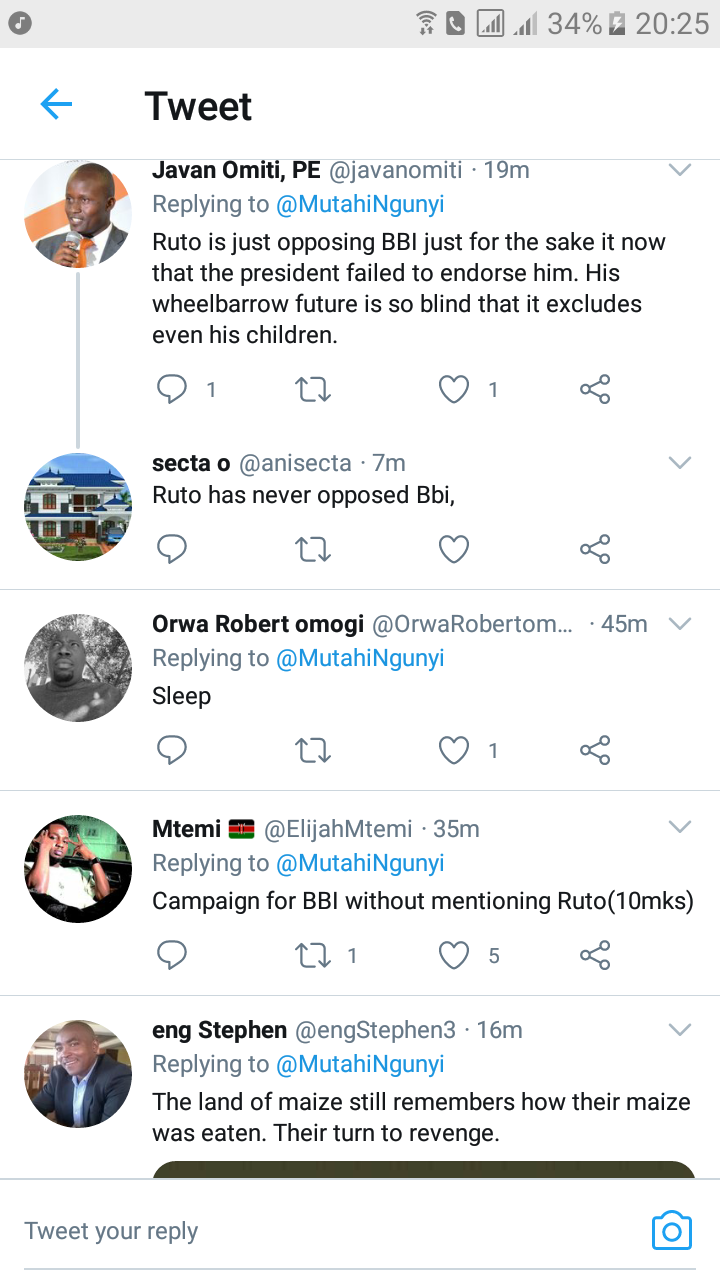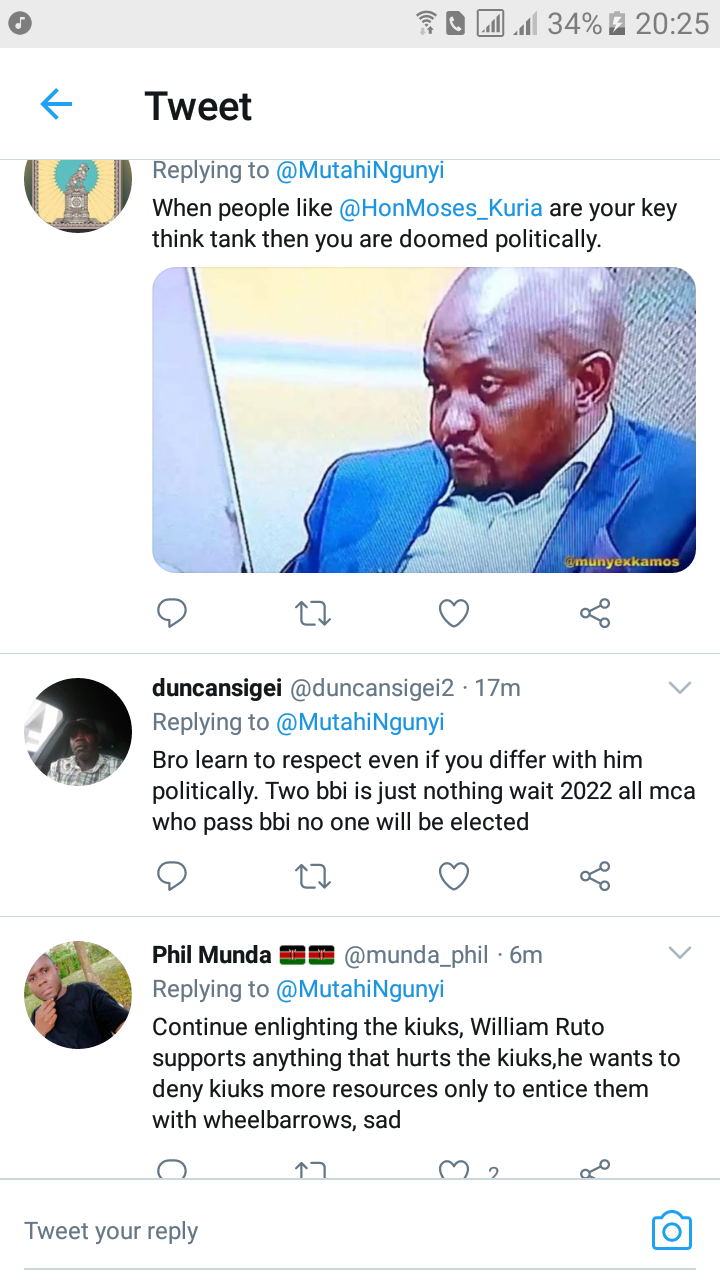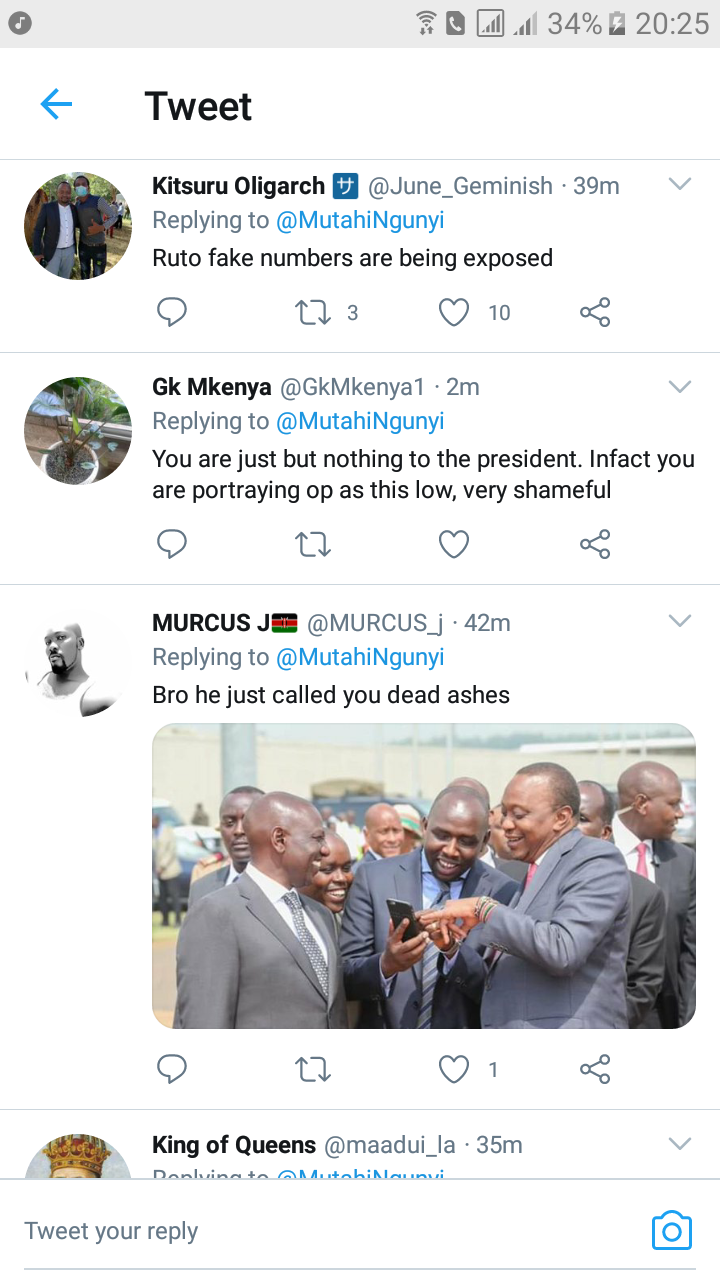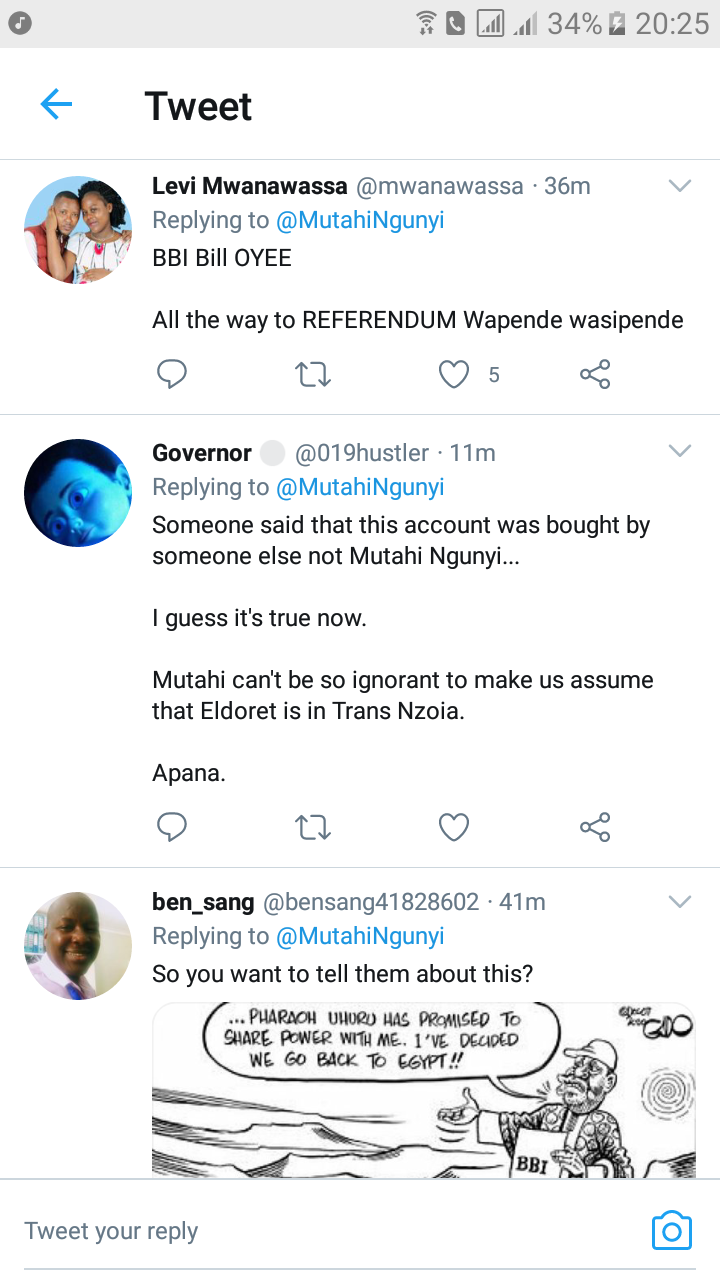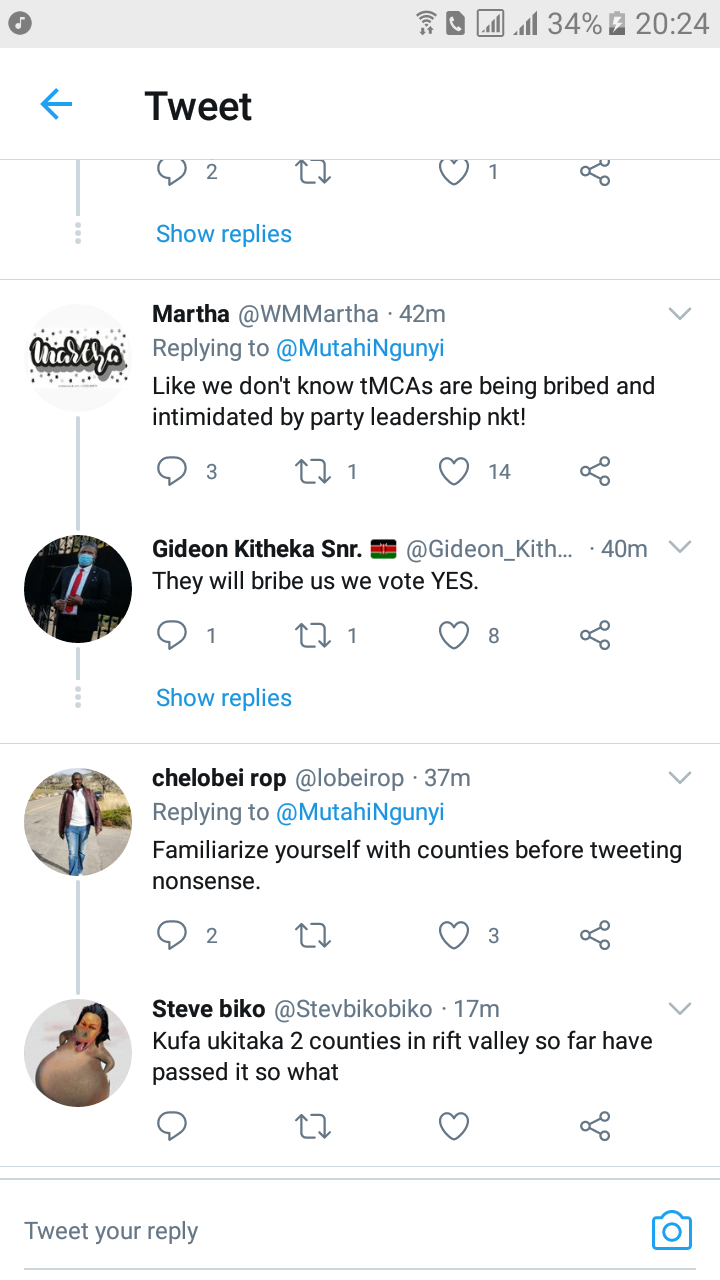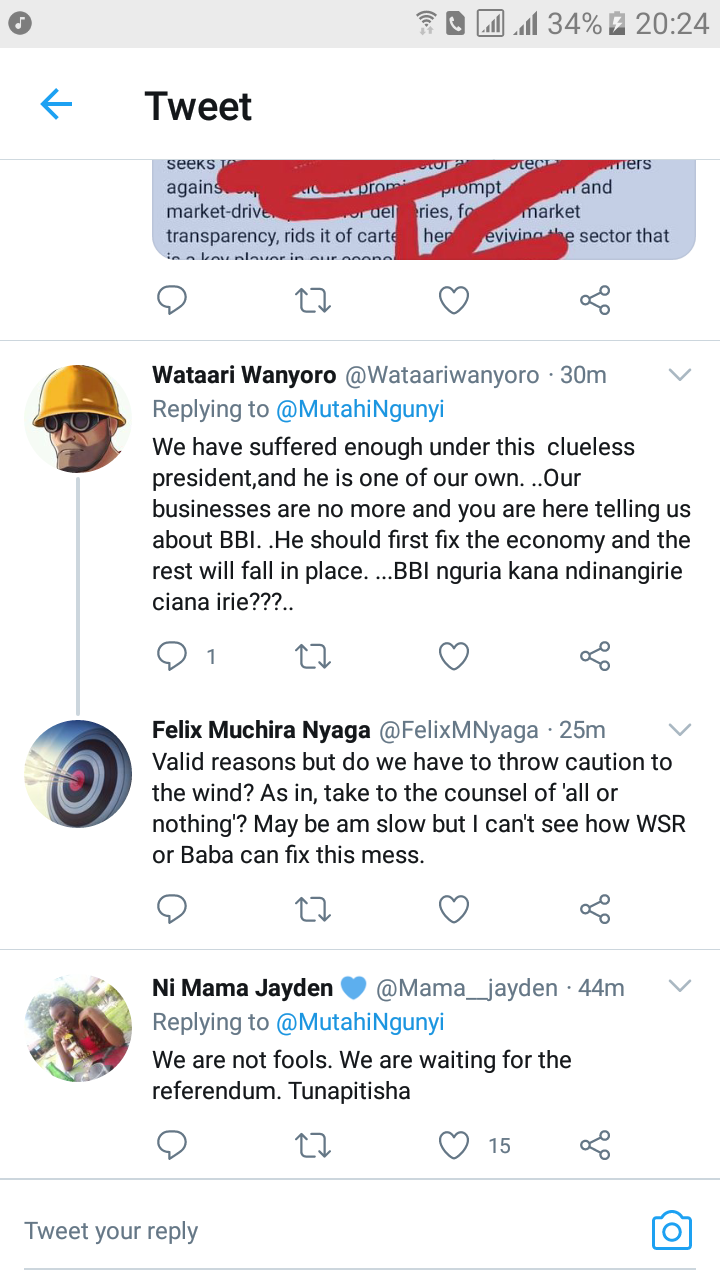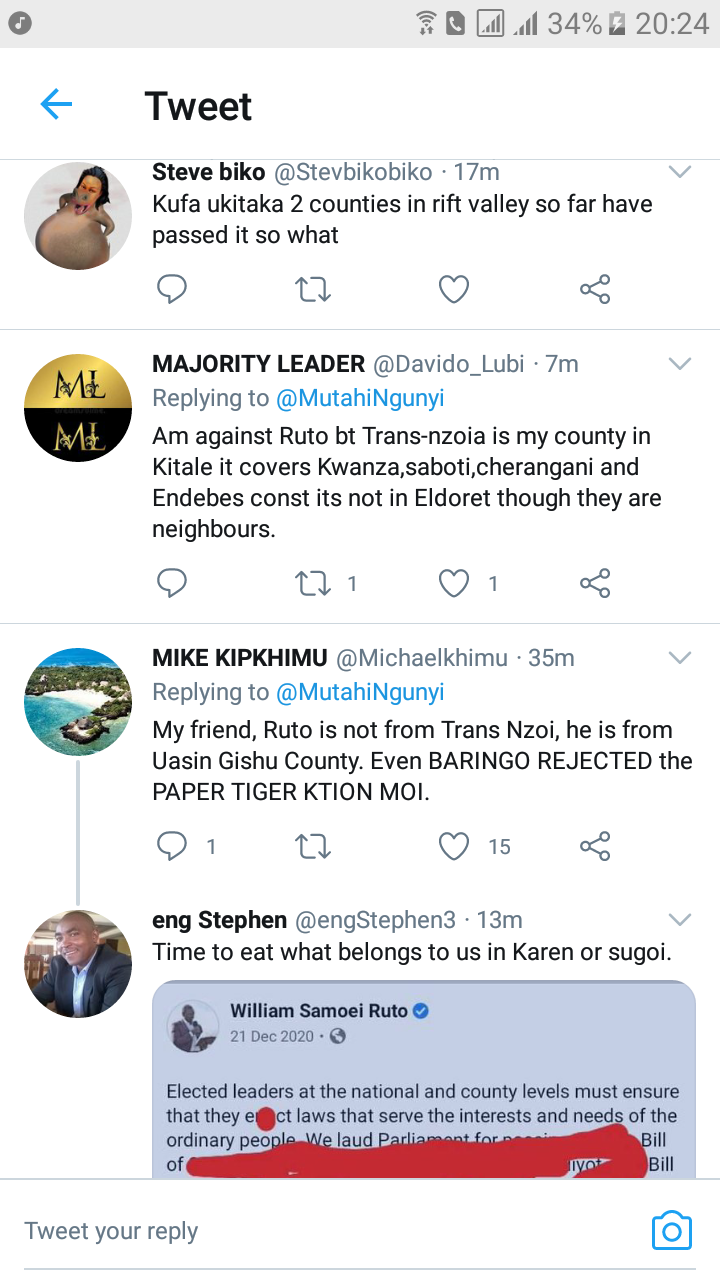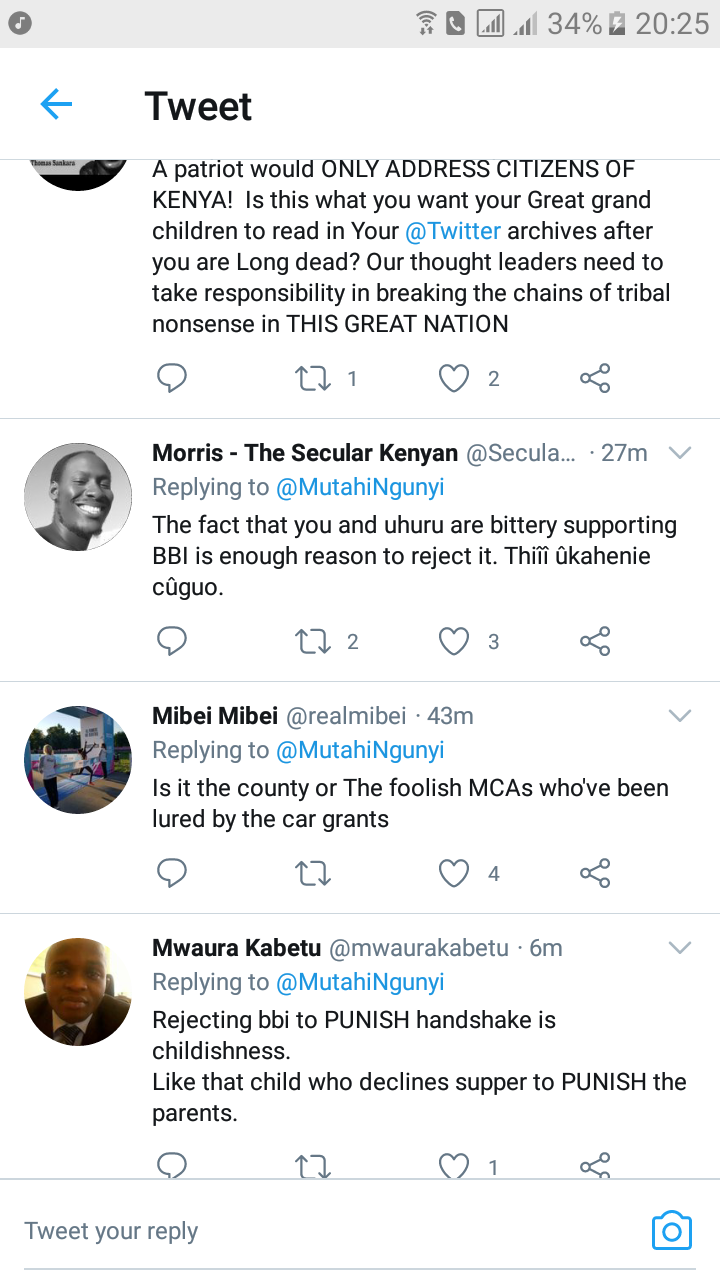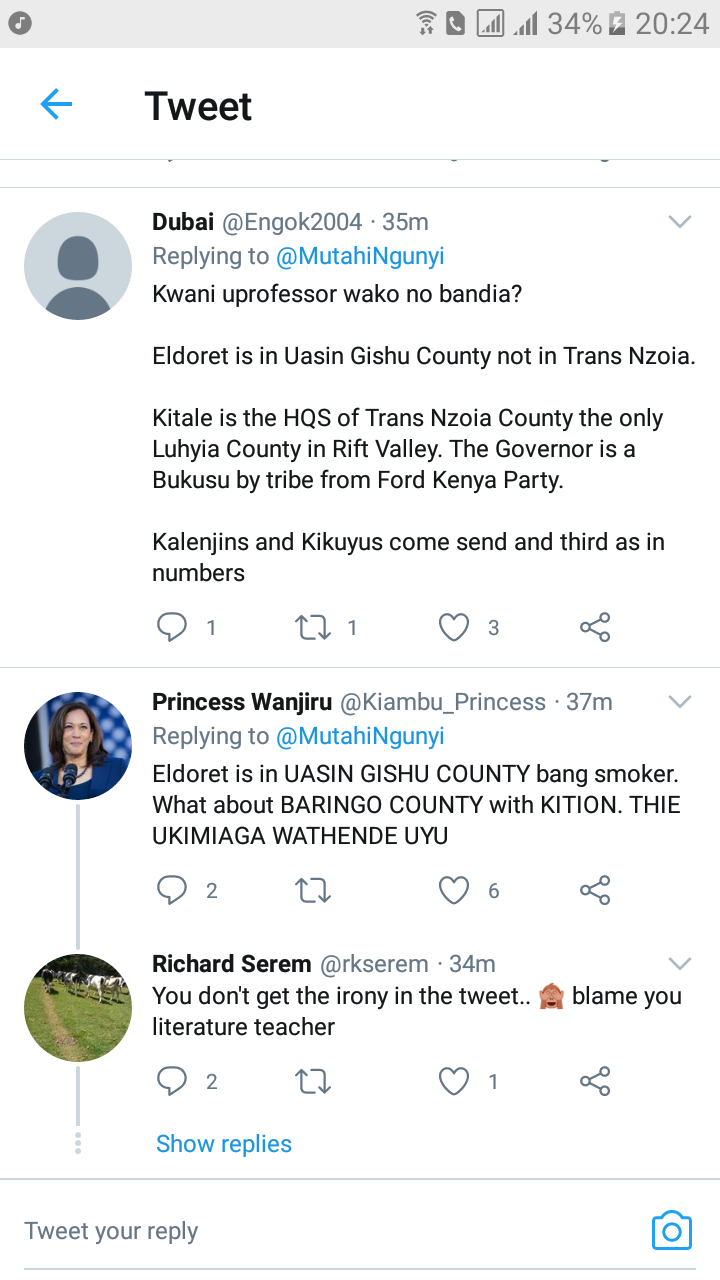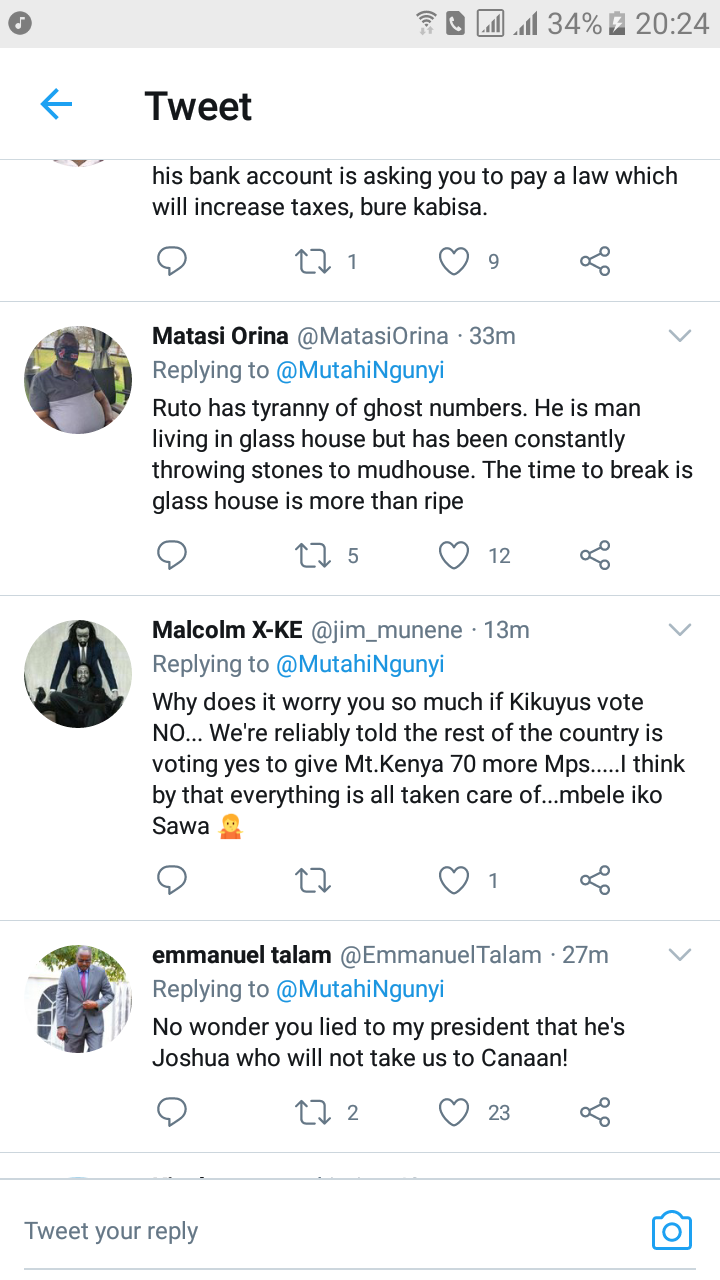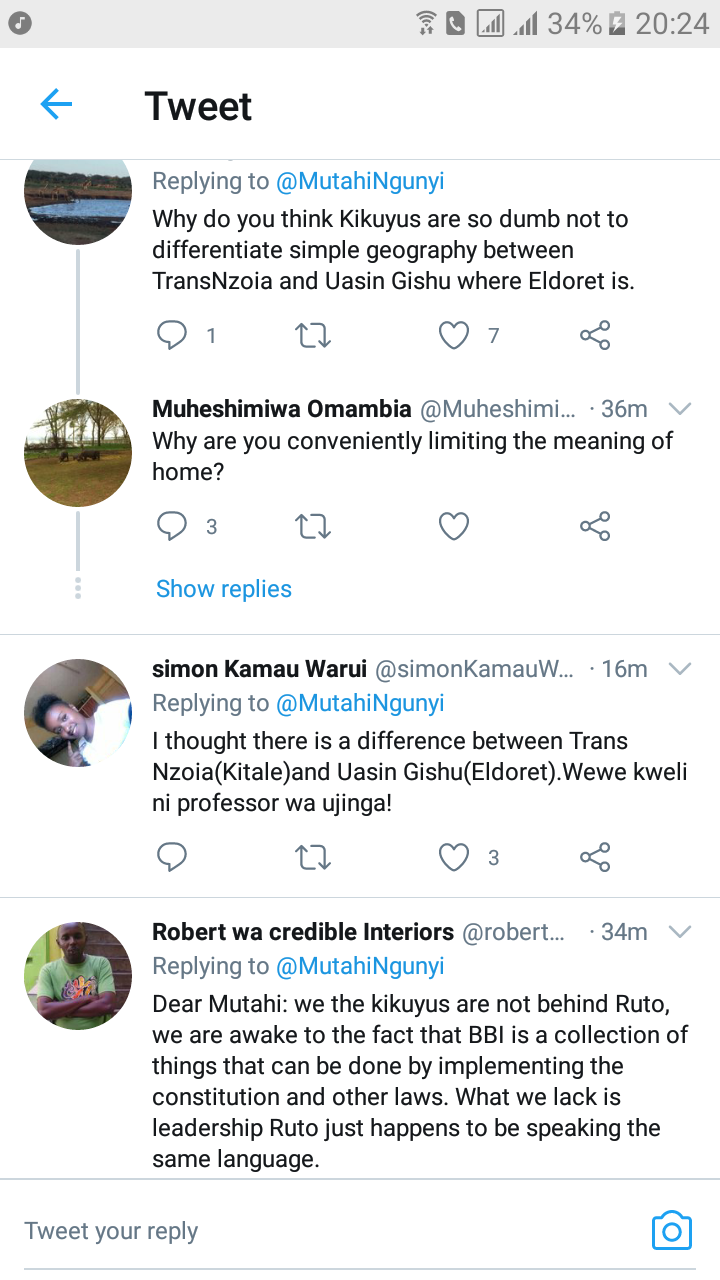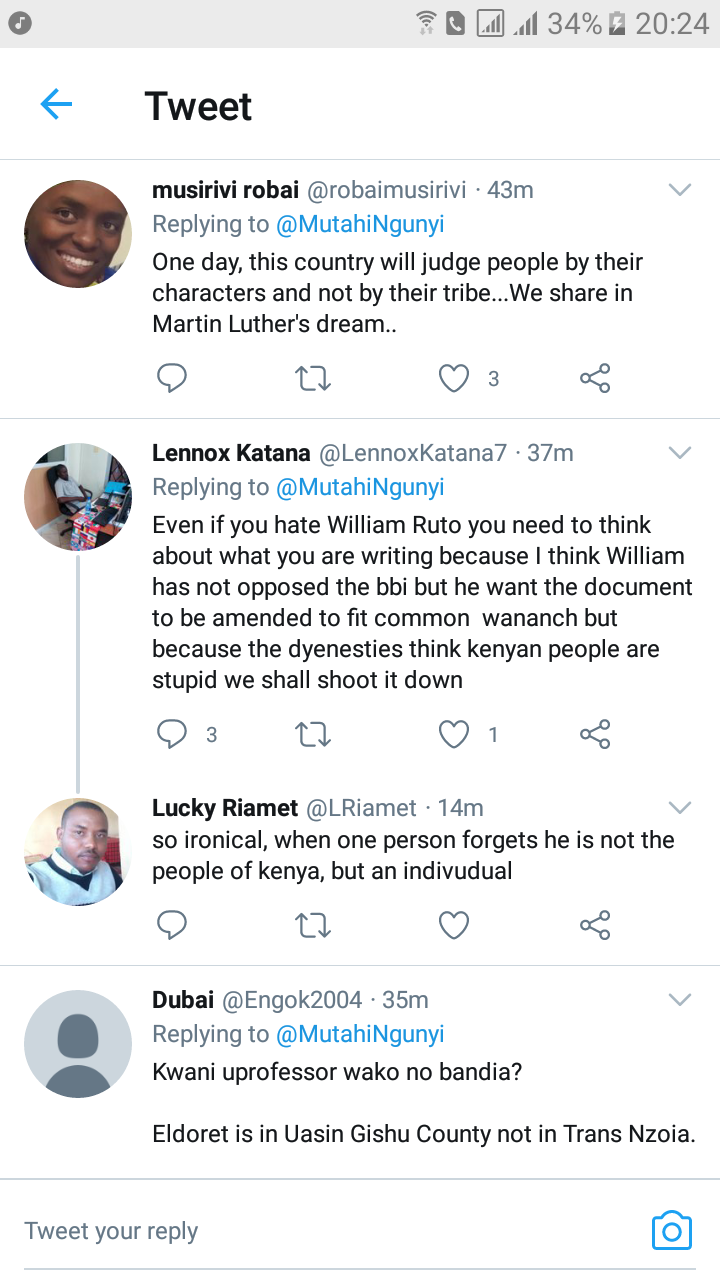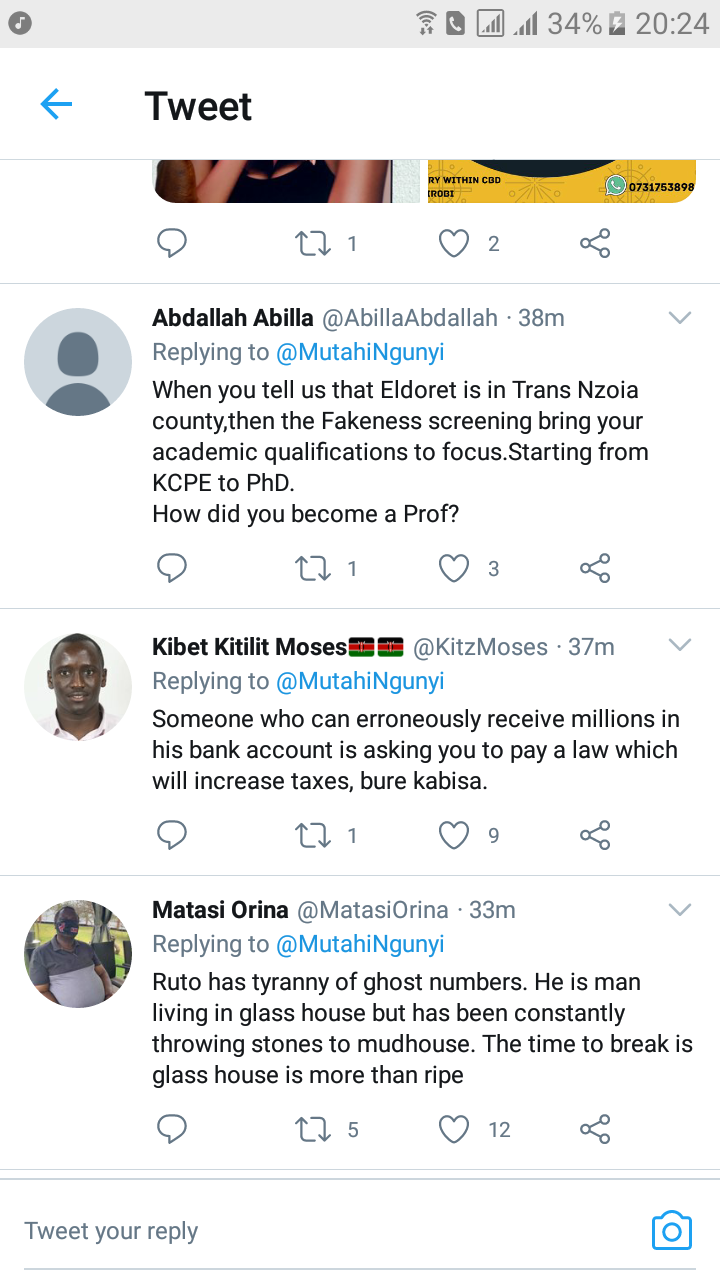 Content created and supplied by: ThePolitician (via Opera News )