Kids of politicians as well marry to foreigners especially given most of them go to school abroad. It's through the search for proper education that most of them as well find themselves getting married or falling in love with Foreigners.
Here are a few kids of powerful Kenyan Politicians who are married to foreigners and are strongly in love clearly proving that love has no boundaries;
Fidel Wetangula
Fidel Wetangula is a lawyer by profession based in Australian Victoria Supreme Court. He is also brother to Silvia, Tamara as well Emmanuel Wetangula and others. Fidel Wetangula is a lawyer by profession with vast experience in matters law but mostly in Australia having as well graduated from Monash university in the same country.
Fidel Wetangula is also married to a foreigner who has her name remaining off public limelight. Nothing much is known about Fidel Wetangula and her lovely wife, whether they have kids together that as well remains private issues to them.
Andrew Kenneth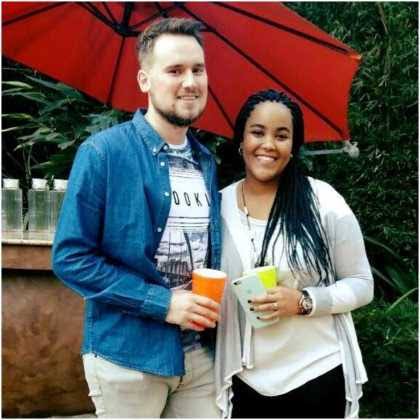 Andrea Kenneth is daughter to KNC Party leader Peter Kenneth and sister to Andrew Kenneth her only brother. She is married to a foreigner though much details about his name widely remain scanty and largely off public limelight.
Andrea Kenneth has however largely focused on matters her career profession and rarely shares details of her relationship though its evidently clear that the two are in love. Nothing much however is known of whether they have kids together as that to them remains a closely guarded secret. Share and comment please to inspire those married to foreigners that every dream is valid.
Content created and supplied by: Onestrong (via Opera News )