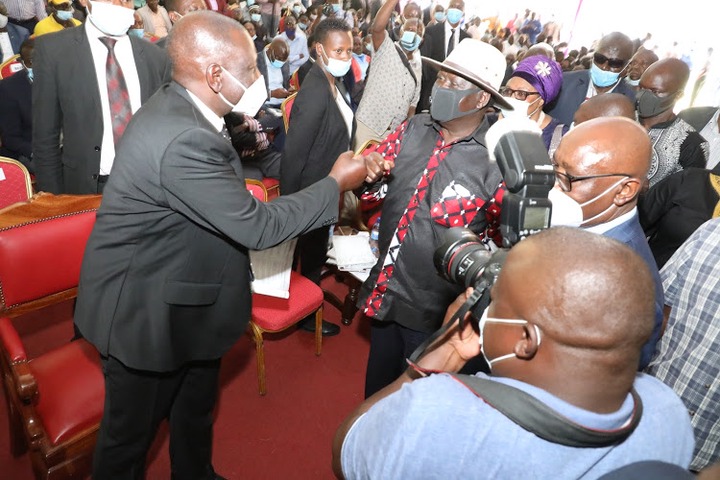 Deputy President William Ruto has acknowledged ODM leader Raila Odinga's political might, terming him the man shaking the ruling Jubilee Party.
He says that Raila has as well succeeded in interfering with the government, and has also made President Uhuru Kenyatta to abandon the Big 4 Agenda.
For him, problems began emerging in Jubilee and government after Raila's truce with Uhuru, meaning that the former Premier is guilty for the cracks.
He, therefore, wants Raila to stop trying to distance himself from the government's failures and admit that he has something to do with Uhuru's inability to deliver on his campaign promises to Kenyans.
"Raila should not lie to Kenyans that he is a Jubilee outsider. He has derailed the Big Four agenda and shifted government's focus to the Building Bridges Initiative (BBI) so as to share out positions," he is quoted by The Standard.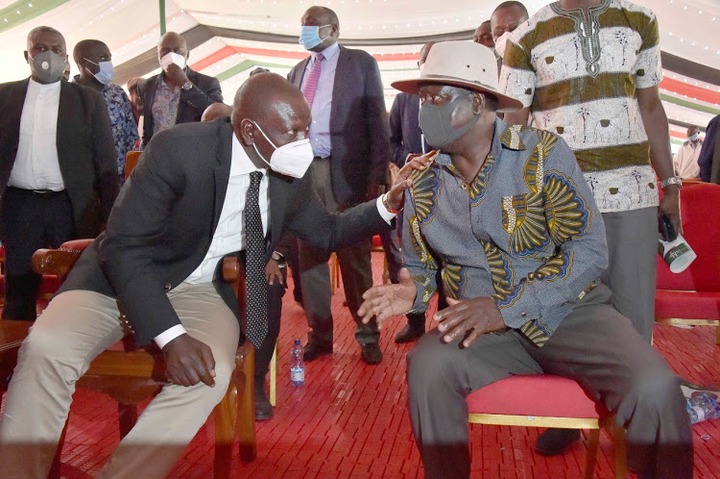 Ruto made the remarks in Lungalunga constituency in Kwale county on Thursday, while kicking off his three day tour of the Coast, where he will be engaging area locals and lauching projects initiated by his allies.
He said that Raila's ODM is using its new leadership positions in the parliamentary committees to further wreck Jubilee, whose leader, Uhuru Kenyatta, is silently watching.
He as well told off those questioning his Hustler Nation narrative and wheelbarrow campaign, which include Uhuru, saying that no amount of criticism will see him abandon the two campaigns.
"What is the problem with the Hustler nation, they want to maintain the status quo. Even if they say otherwise or oppose me, I will remain steadfast until Kenyans become equal," he added.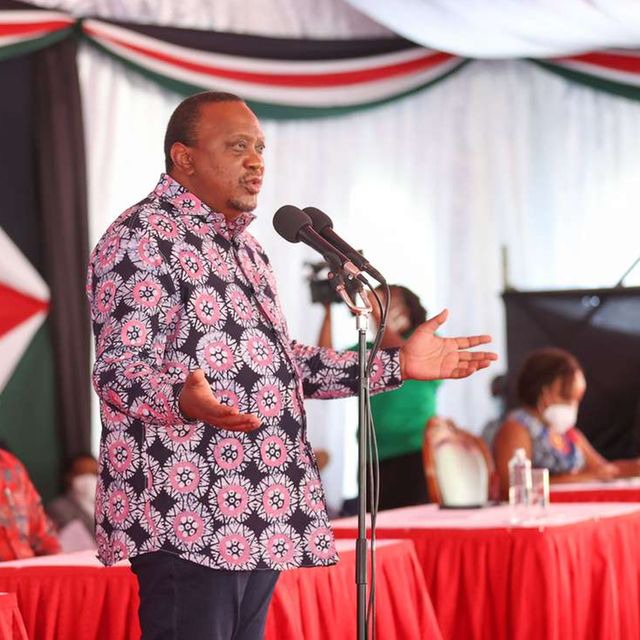 Uhuru made known his dislike for the 'Hustler versus Dynasty' narrative during his meeting with Mt Kenya leaders at the Sagana State Lodge over the weekend.
The Head of State, one of those whose names have been included in the list of 'Dynasties', said that nobody chooses where to be born, so there is no need to demonize others for hailing from influential families.
Content created and supplied by: Curtis-Otieno (via Opera News )