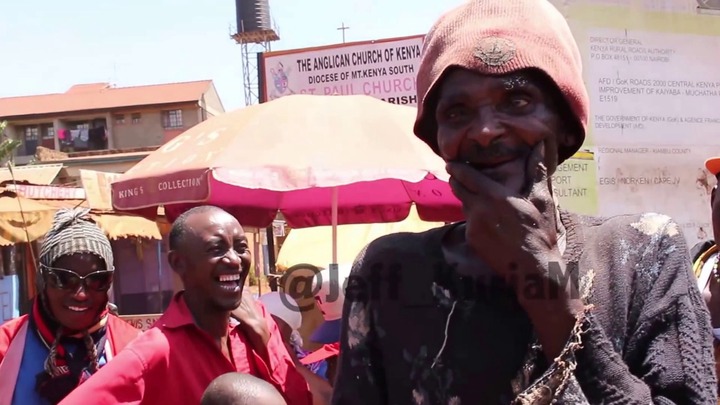 Gachari wa Ruaka is a businessman based in Ruaka centre, a small town in Kiambu county in the former central province. He came in to limelight for the first time on April last year, was recorded in a video in his daily activities of selling sugarcane. In the clip, he is heard saying that he cannot afford to offer sacrifices to God interms of the ten percent. 'God deducts his portion before give me mine.' He added that according to the Bible, God's store is full and cannot accommodate anymore.
He also revealed that he does not pay tax to the government, giving reasons that he did it since the late Kenyatta's government until kibakis reign and can't pay anymore. He make fun's by saying an English statement 'one man no buffalo'. His life has changed in the following ways.
1. A good samaritan offered to pay for him an artificial teeth worthy 50k, can now smile and talk without problems.
2. He is selling land and plots, has become a trade mark name of most land selling company and is getting alot of money from it.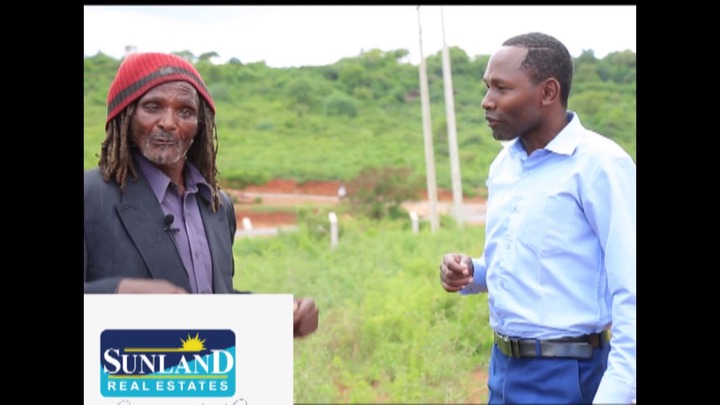 Content created and supplied by: Samkania1 (via Opera News )