Three weeks ago after the Butsotso tribe living in Navakholo Sub-county accusing the leadership of area M.p and demanding to unite with their fellows of Lurambi, Navakholo district member of parliament Hon. Emmanuel Wangwe has requested his people to remain calm over the sub-division of the Butsotso tribe, reiterating that he together with Lurambi M.p are still discussing whether the exercise should be done or not.
Hon. Wangwe who was speaking at the newly built medical training college in Navakholo after touring it to know whether it's ideal to start serving area residents stated that cases of the land subdivision aren't that way easy and residents should relax about the issue as they go on finding a solution.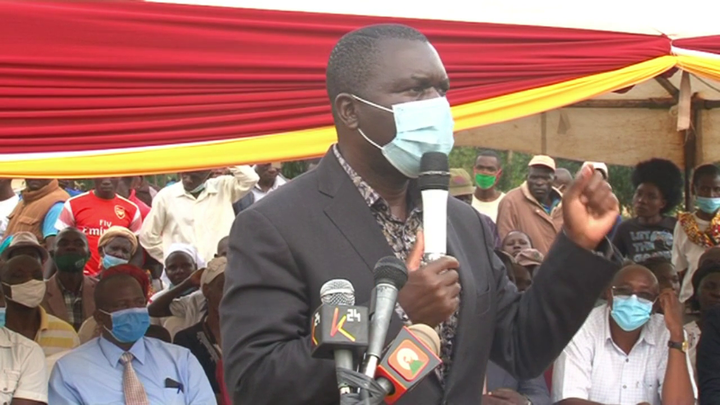 Navakholo M.p
"I want to tell Joseph Lumbasi, former councilor here in Navakholo that my office is aware of the cries of the Bustosto clan and we are planning to have a serious talk with Lurambi member of parliament Bishop Titus Khamala on whether Butsotso and Banyala tribe should unite back", spoke Emmanuel Wangwe.
Consequently, he has accused individuals who spread rumors about him not serving people accordingly adding that those aspiring for different political seats should conduct their politics in regard to the constitution.
"Politics come and go. It's my advice to the individuals aspiring for the Navakholo parliamentary seat to conduct their campaigns smoothly and not use my name anyhow", Hon. Wangwe warned those fighting him politically.
For instance, area residents heckled and appreciated the support they have received from him as they went on that the newly constructed Medical college will contribute greatly to them especially young boys and girls who come from poor backgrounds.
"It's with great joy we are here today. The newly build teaching and medical training college will reduce the expenses of taking our children to far places and we advise other leaders to continue offering us help", echoed Navakholo natives.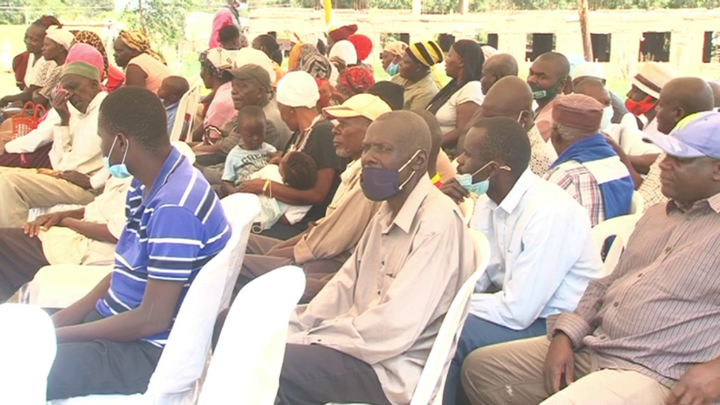 Navakholo residents.
Content created and supplied by: BELLBUT (via Opera News )