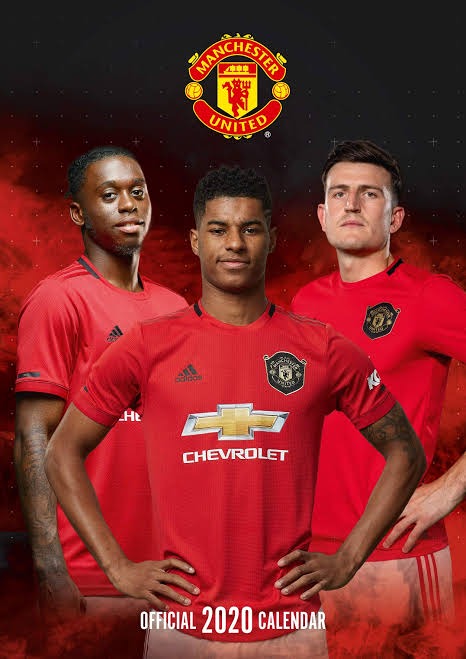 The English Premier League is set to get back to action this weekend, with top team in the league queueing in the race for the league's most coveted silverware.
Manchester United have been identified as one of the most probable teams to win the league, with the Red Devils producing one of the best results in EPL this season. Norwegian gaffer has now aired out that the Red Devils should work hard in Enduring they secure a crucial win against Merseyside giants Everton. This comes on the 63rd anniversary of the Manchester United who perished in Munich.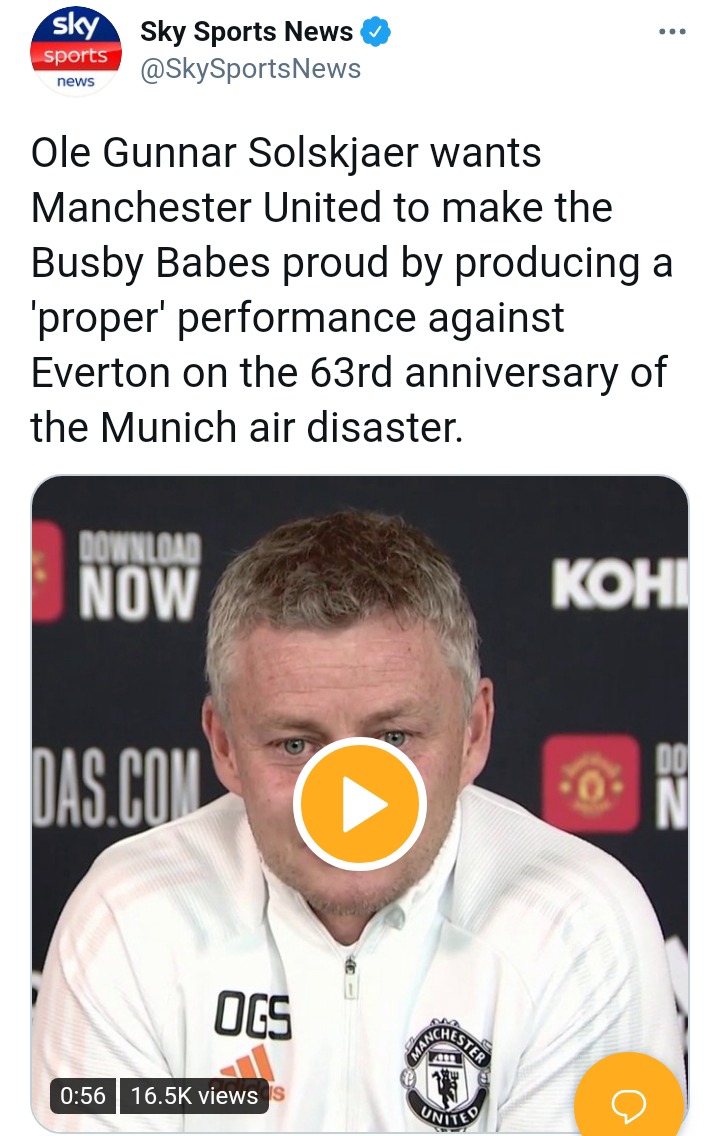 Ole Gunnar has asked the players to produce a perfect display to honour the lost heroes who died on duty. Manchester United skipper and defender Harry Maguire has as well sent a message concerning the players who perished on 6th February 1958 in a grisly air disaster.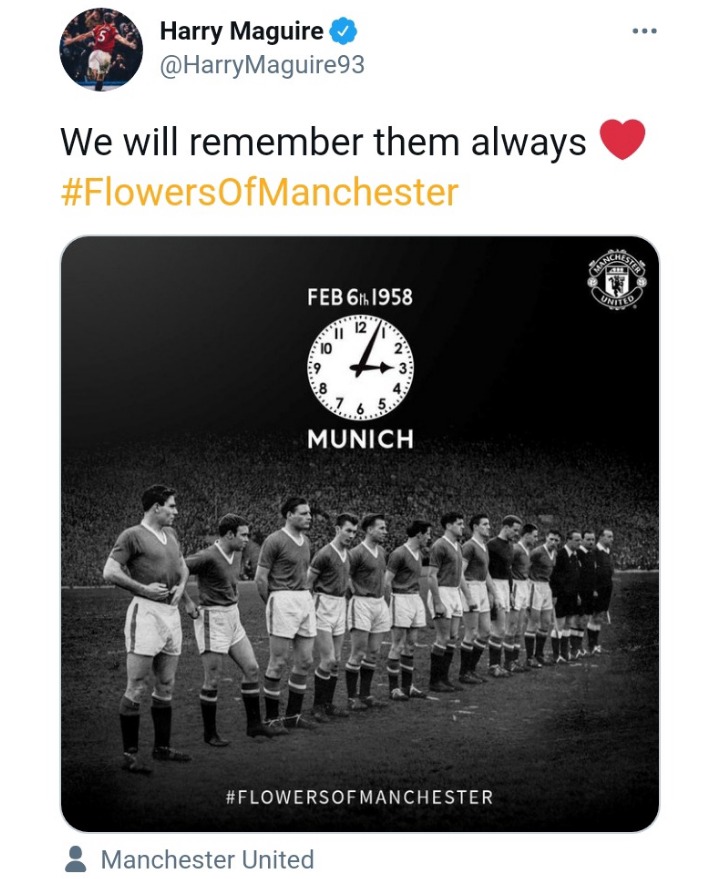 Manchester will be welcoming Everton in Old Trafford as they look forward to hitting the top spot, before Manchester City who have a game in hand plays.
Content created and supplied by: Baldez22 (via Opera News )