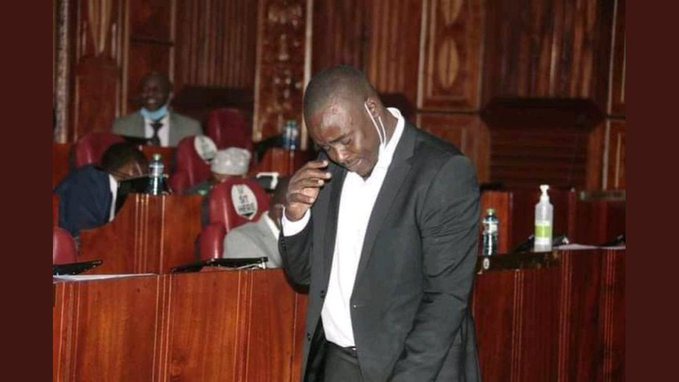 Musalia Mudavadi now whining about Cleophas Malala ouster claiming it's a consequencal result of the Matungu win. He sounds bitter and helpless before ODM. Musalia should know better that you can't show Raila Odinga the middle finger and get away with it.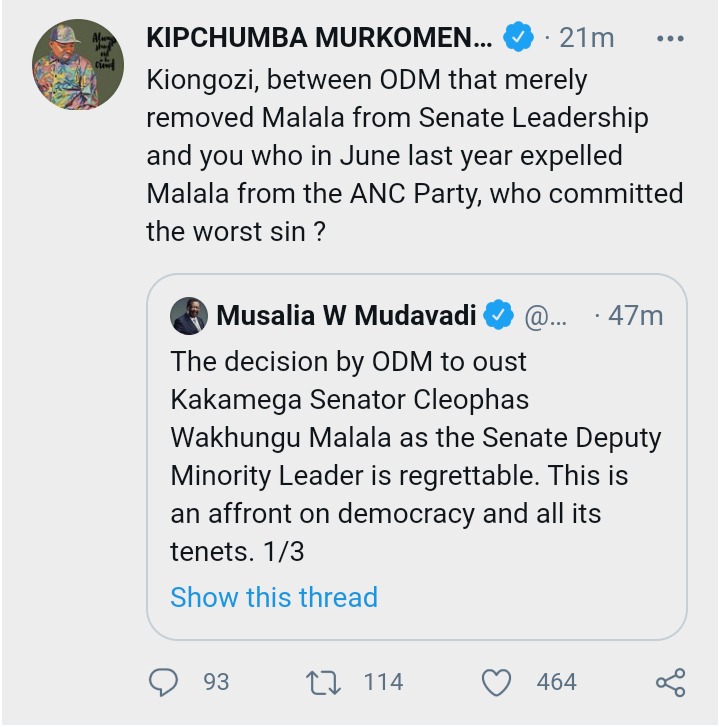 "The decision by ODM to oust Kakamega Senator Cleophas Wakhungu Malala as the Senate Deputy Minority Leader is regrettable. This is an affront on democracy and all its tenets-.musalia Mudavadi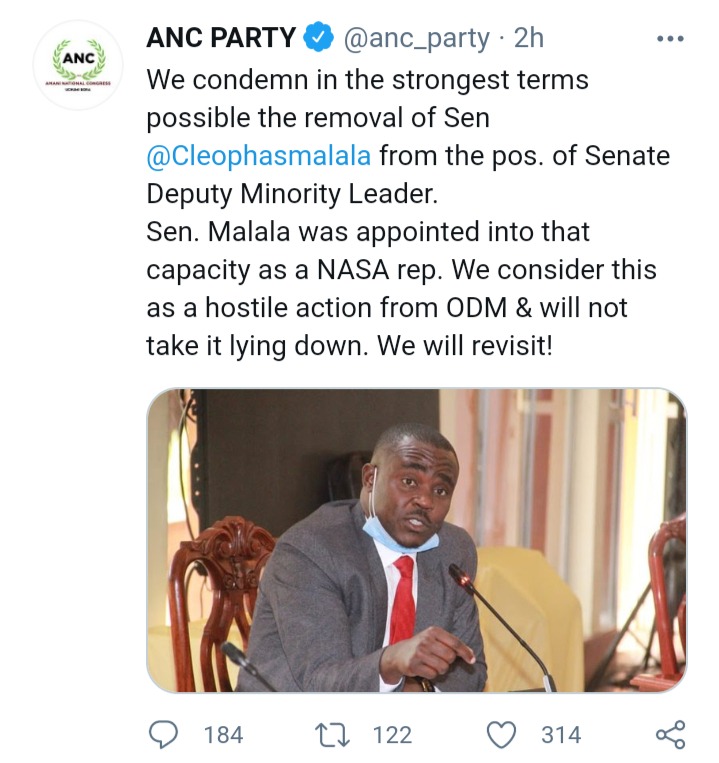 "Kiongozi, between ODM that merely removed Malala from Senate Leadership and you who in June last year expelled Malala from the ANC Party, who committed the worst sin?"Kipchumba.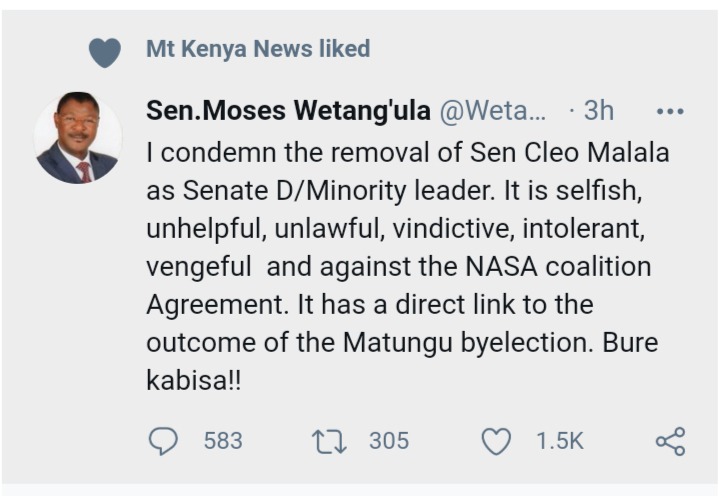 Condemning the move, while planning to revisit it, the aggrieved ANC vowed to fight for its rightful space in the trouble NASA marriage.
Formation of an alliance in parliament together with Kanu, Wiper and FORD Kenya. Through such arrangement you will have numbers to be official minority and take those seats in both houses.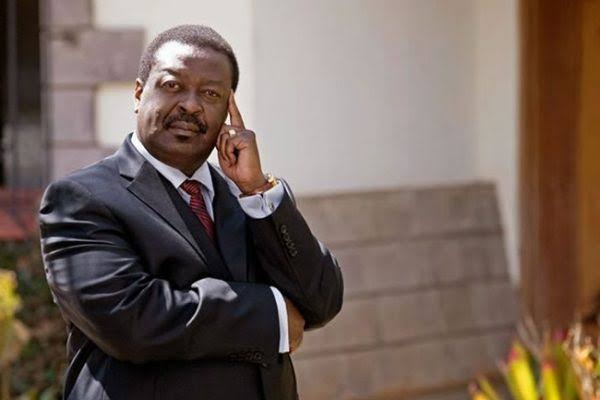 here is no enmity in politics but permanent interests. Therefore, anyone trying to whip ethnic sentiments about Cleophas Malala being fired out of Senate deputy minority leader cause he's a Luhya is baseless and inconsequential.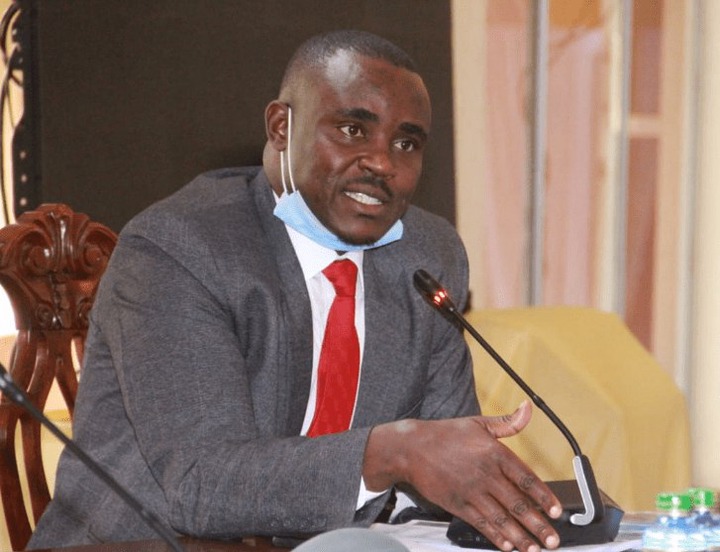 Content created and supplied by: Mathee (via Opera News )