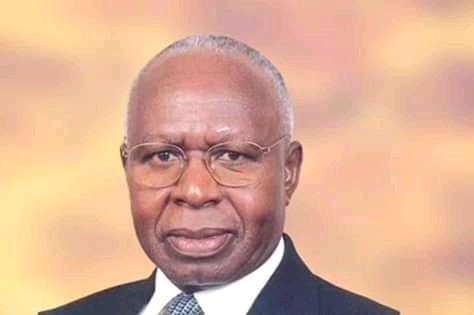 Photo of the late Simeon Nyachae.
Of late the country have been mourning one of her prominent leaders by the name Simeon Nyachae who was born on 6th February 1932 and died on 1st February 2021 an issue that has created an alarm as he died on the 1st week of February just as he was born on the 1st week of February.
However here are some of the things most people might not know about the late Nyachae.
1. The late Nyachae is one of the Kenyans to travel to abroad for studies. He travelled to London in 1957 where he took 4 years studying public administration an issue which was not realized in those years as people could only travel to abroad as slaves.
2. He vied for presidency in 2002 but lost to Mwai Kibaki leaving him as number three with 345,152 votes. It is said that he lost after most of the opposition leaders joined Mwai Kibaki's Democratic Party to form National Alliance Of Kenya which gave him a greater chance to win leaving Nyachae as the chief opposition leader during the Kibaki's reign.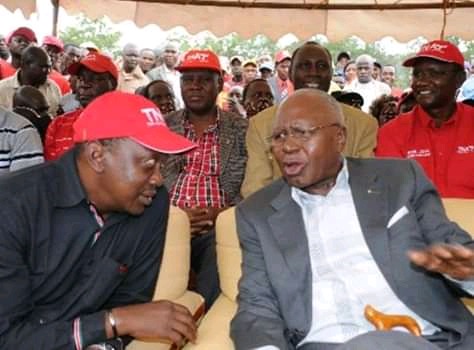 Photo of the late Nyachae and the current President of Kenya Hon Uhuru Kenyatta.
3. The late was linked with the post election violence that occured in 2007 to 2008 with claimed that he organised for the attacks of the ODM allies during the period that triggered the violence.
4. He became one of the ministers during the Kibaki's reign. After Kibaki had started facing a lot of opposition from the ministers,he chose Nyachae as the minister for roads after which he moved him to minister for energy and industry an issue that did not make Nyachae happy forcing him to resign.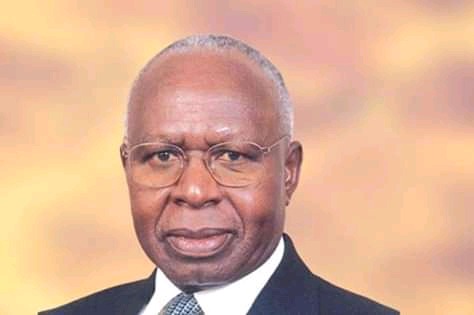 5. He married 4 wives and had 20 children despite being a staunch SDA Church member an issue said to have strongly contradicted the usual thing in SDA as in SDA people are not allowed to marry more than many wives.
Those are the things I wished to remind you about the late meanwhile
May his soul rest in peace
Content created and supplied by: #Uhuru* (via Opera News )