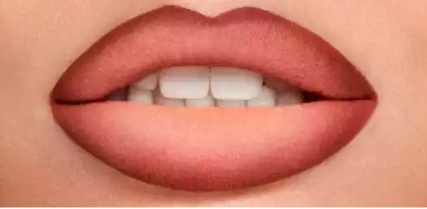 Follow me for more 😍
Making up is a popular trend among ladies today as they spend time doing this so as to appear stunning and charming.
Many engage in this art as a source of livelihood while others patronise them to improve their looks.
Today, I will explain step by step on how to make ombre lips as part of making up. You can also do this without going to the beauty salon.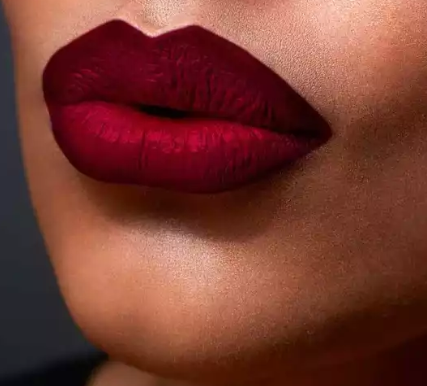 Ombre is a form of design that has two shades of colour worn on the mouth. The first one goes on the edges of the lips while the other one is applied on the inner lips and blended outwards. The look on the lips is exceptional and cute.
There are some things that would be needed from the makeup kit and these include:
Powder(This is applied as base in the lips)
Lip balm( This smoothens the lips)
Lip liner( This is used to line the lips just as the name implies)
Lipstick
Concealer( This is used to cover imperfections on the makeup. This is applied for finishing touches).
The procedure is as follows: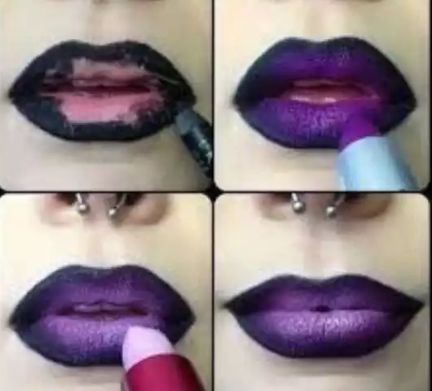 On the lips, apply the light medium powder with the makeup brush, apply the lip balm and pucker the lips to apply evenly. Apply the lip liner from the bottom lip first then other parts (edges only) then to the other part of the lips leaving the centre unapplied. Apply the lipstick at the centre then the lip liner to blend the colour together. Apply the lipstick to perfect the finishing touches. Use the concealer to clean up the edges to give it a beautiful and neat look.
The ombre lips is just ready. You can wear this for your special activities.
Thanks for your time the comment section is open to you like and Follow me for more 😍😘
Content created and supplied by: Lee_Frida (via Opera News )