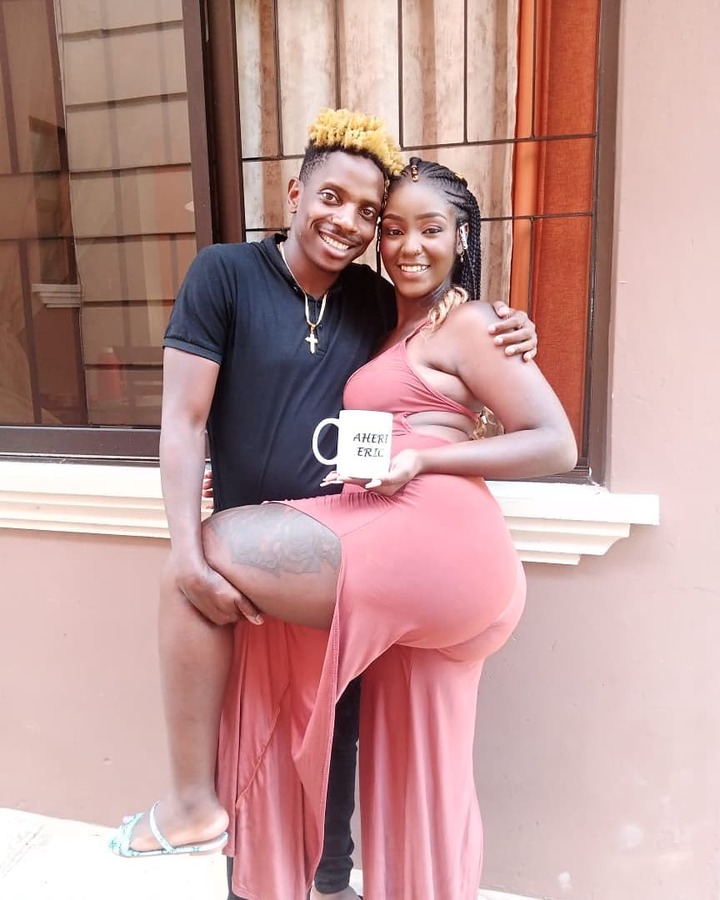 Netizens have reacted to Shakilla's quote of her dowry price if she was to marry now, expressing their disappointment with her and other ladies that are of her opinion.
She has said that if she was to be married now, her dowry would stand at 10 million which is exclusive of 15 Bulls and a house shopping of not less than 100k.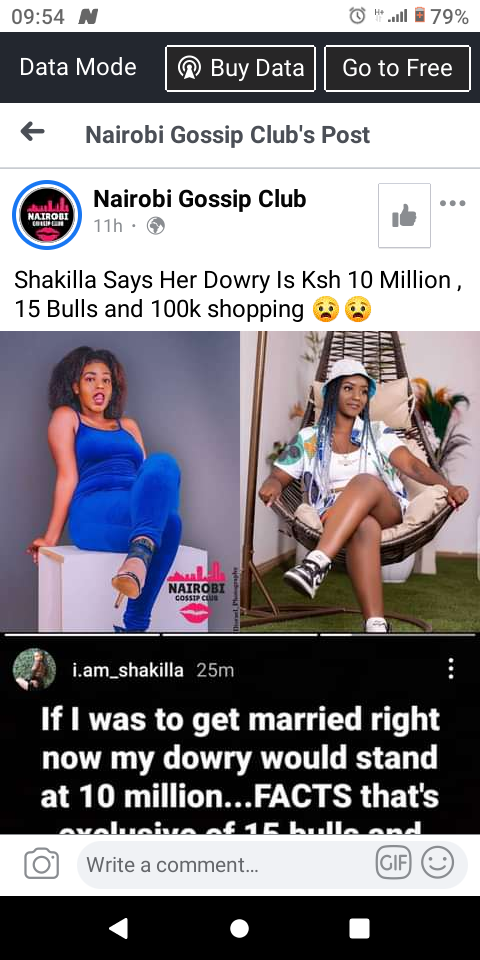 Her statement has strong social media users react negatively especially tr opposite gender were ladies, wishes her all the best while others failed to comment saying they are waiting for others to post their comments as they were shocked by the price.
The following are social media comments following this post on the Nairobi gossip club on Facebook.
Ndungo Nduva: when the devil is about to deny you a real husband, he will first confuse you to think that you can get married to any government in the world. After that, you will start advertising yourself as a tender.
Wilson Andere: in Kenya when a lady applies make-up and her face becomes very brown, she thinks she deserves an American accent and a rich man! We deny!
Abraham Kiruki Njogu: when it comes to dowry, no lady is expensive than her mother, and then in every community, there are some things which must be brought...if your mom is worth 100k her daughter should be 100k or below.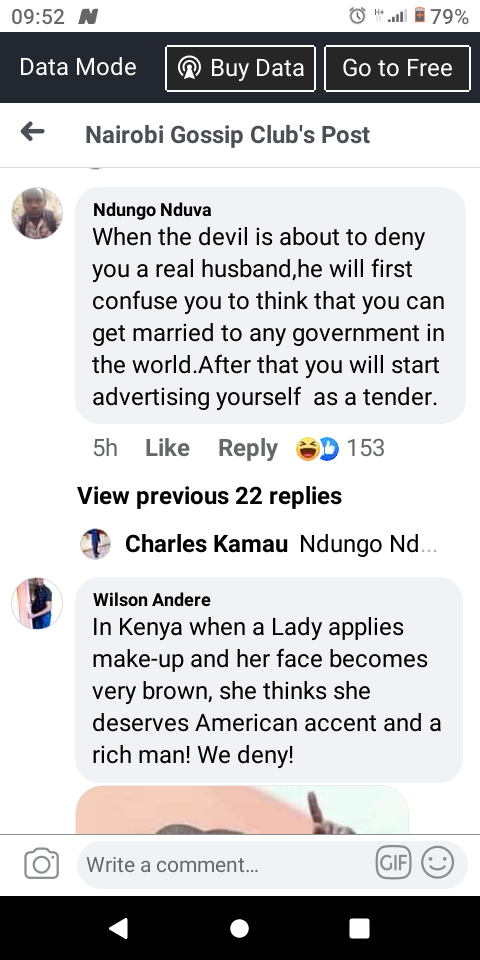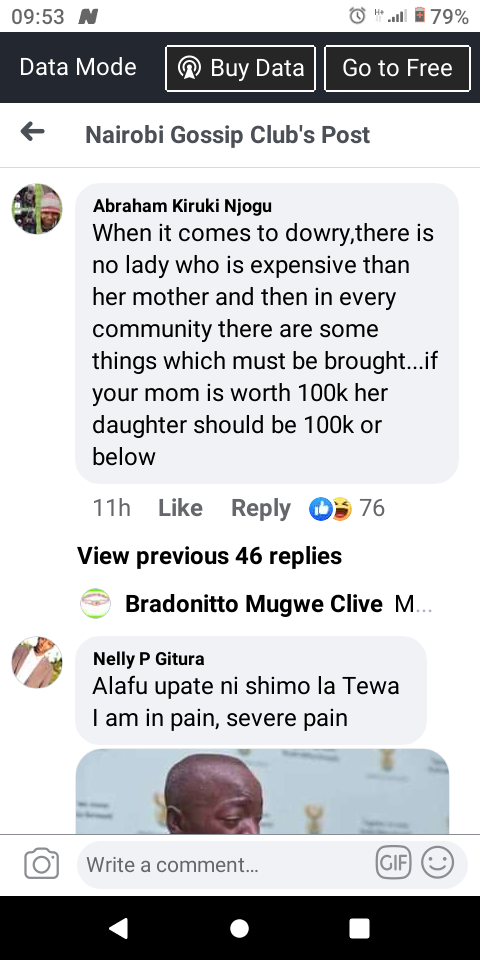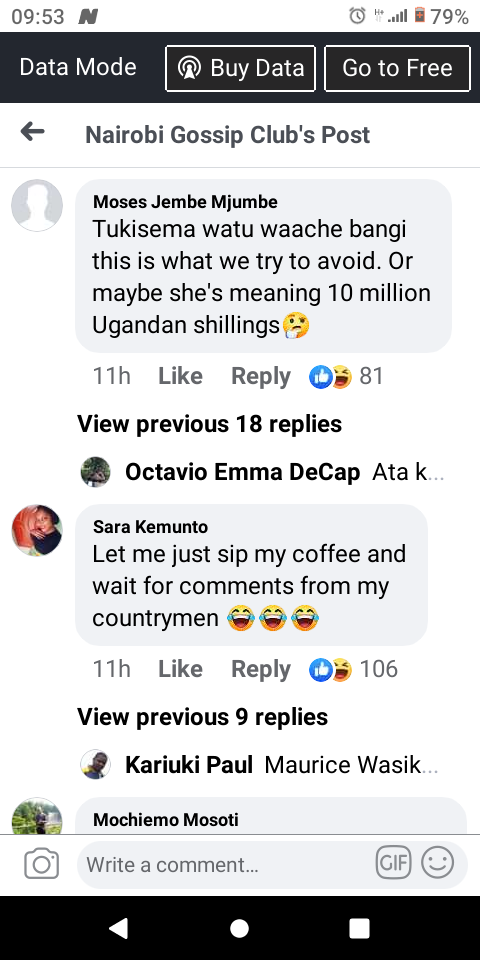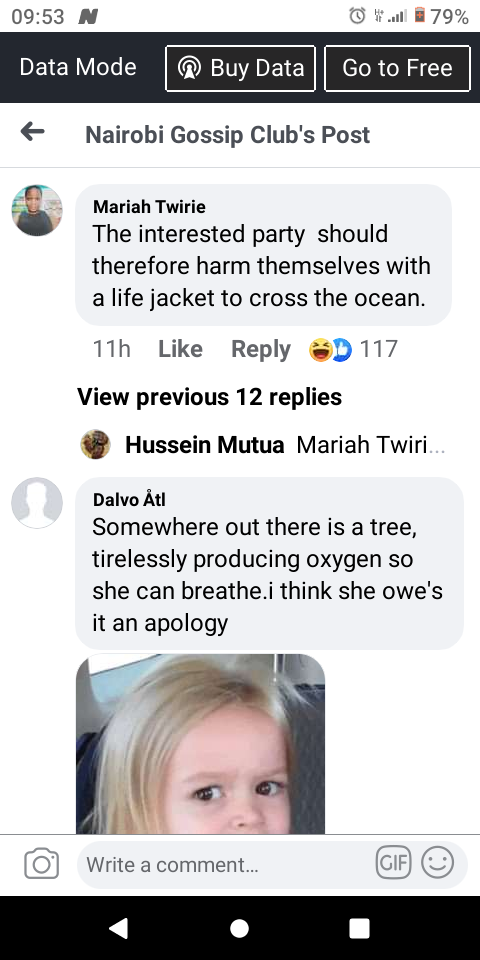 What are your views on this amount of money for dowry considering African culture? Drop your comments below.
Content created and supplied by: lemasmwas (via Opera News )