Just a day after being named among the worst leaders propagating hates peech in the country, Emurua Dikir MP Johanna Ng'eno has come out to answer the National Cohesion and Integration Commission (NCIC).
Speaking on Thursday, the tough Ng'eno rubbished the listing, while threatening to move to court to compel the commission to expunge his name from the list.
Ng'eno wondered why the commission had allegedly stopped too low and listed him, saying he had never incited anybody in the country. He however, challenged the commission to move to court and charge him.
"I agree that I am the most arrested MP in East and Central Africa but that does not mean I have incited people against each other. Who has ever fought because of my remarks" posed Ng'eno.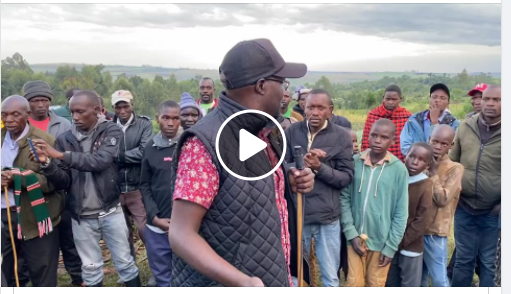 The outspoken KANU legislator turned-Deputy President William Ruto's ally wondered why the commssion had deliberately neglected President Uhuru's name in the list despite speaking about tribes during the burial of ANC Leader Musalia Mudavadi's mother.
He maintained that he will not be cowed into stopping from speaking out for the oppressed in the society, adding that he was ready with his lawyers to face NCIC in the court should they refuse to clear his name from the list.
"Let them tell me any single case I have in the courts concerning incitement. I have never been summoned to their officers and I don't even know where they are situated," added Ng'eno.
He however, vowed to criticize President Uhuru Kenyatta and keep him on toes as long as he is still the president, adding that is his legislative work to do oversight on the government.
"I will forever criticize the President as long as he still holds office. I do legislation and oversight and that is my duty," stated Ng'eno.
Content created and supplied by: FifthEstate (via Opera News )