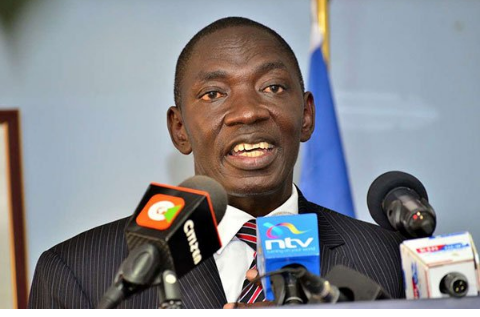 The government spokesperson, Cyrus Oguna has asked Kenyans not to complain about fuel prices hike.
According to him, citizens should be ready to pay heavy taxes to help the government to raise enough revenue to fund its development projects.
Speaking to the press this evening, Oguna has argued that the government is not doing any business to raise its revenue apart from imposing taxes.
The government must therefore increase the taxes to get enough money for catering all expenses. Therefore Kenyans should not complain much about the taxes and should compare themselves with the European countries how they pay heavy taxes.
"Don't complain much about fuel prices hike, you should compare yourselves with Europe, and you will find that what you are paying is absolutely nothing compared to them. Kenyans should be ready to help their government and not complaining every time." He said.
This statement seemed to completely ignoring public complaints about the recent fuel prices hike. Which has resulted to increase of other commodities prices.
Content created and supplied by: Qwetutimes (via Opera News )