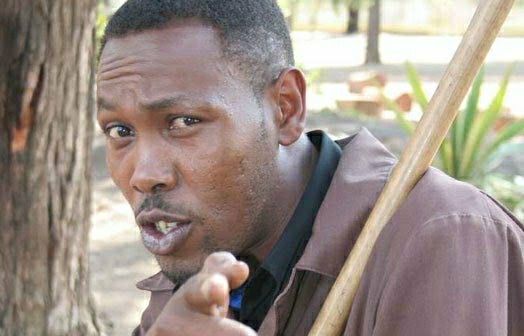 Omosh.[Photo|Courtesy]
The celebrated ex-Tahidi High Actor Omosh has been in the spotlight after going through a lot of suffering when he quited the show. Omosh has been in a state of depression as he was broke and he was not able to meet his daily needs including talking care of his family. There is a video that has been going rounds throughout social media platforms in which Omosh is seen pleading for help from good Samaritans countrywide. Omosh is yet to share the best part of his life as miracles are coming to him on a daily basis. He has now started to smile once more time as his life is seeing a new direction and he now on a new turning point very better than the moment he was at Tahidi High. It is one day when he was gifted a piece of land and comedian Jalango offered to support him by raising Kshs. 1M.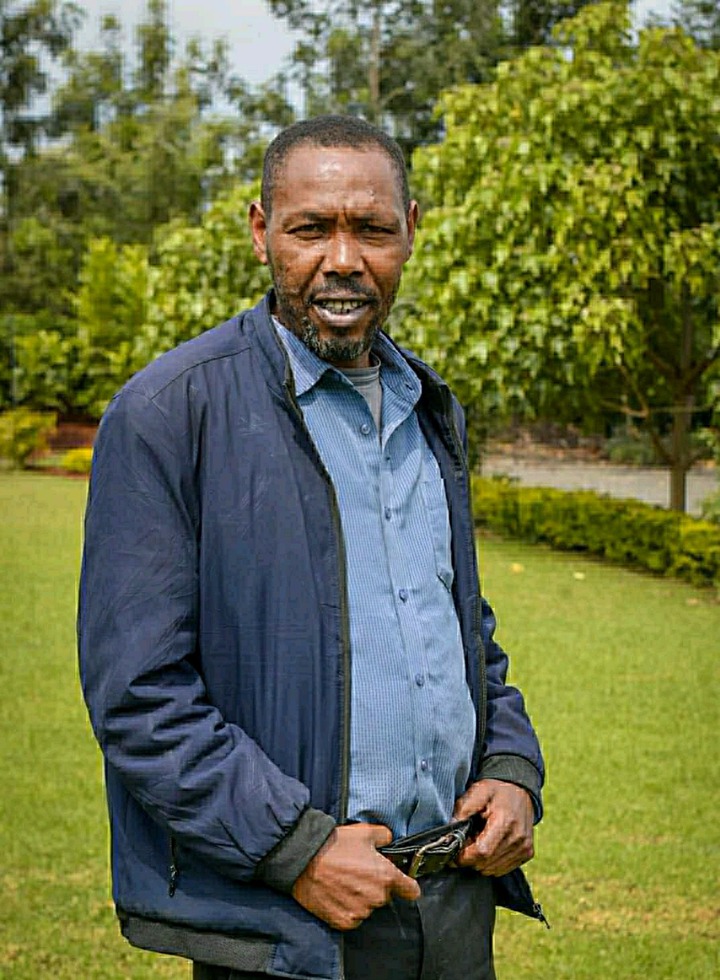 Omosh.[Photo|Courtesy]
Omosh had a good day today as popular politician Hon. Ali Nur paid a courtesy call to Omosh and gifted him with goodies worth Kshs. 50,000 and Kshs. 60,000 to support Omosh.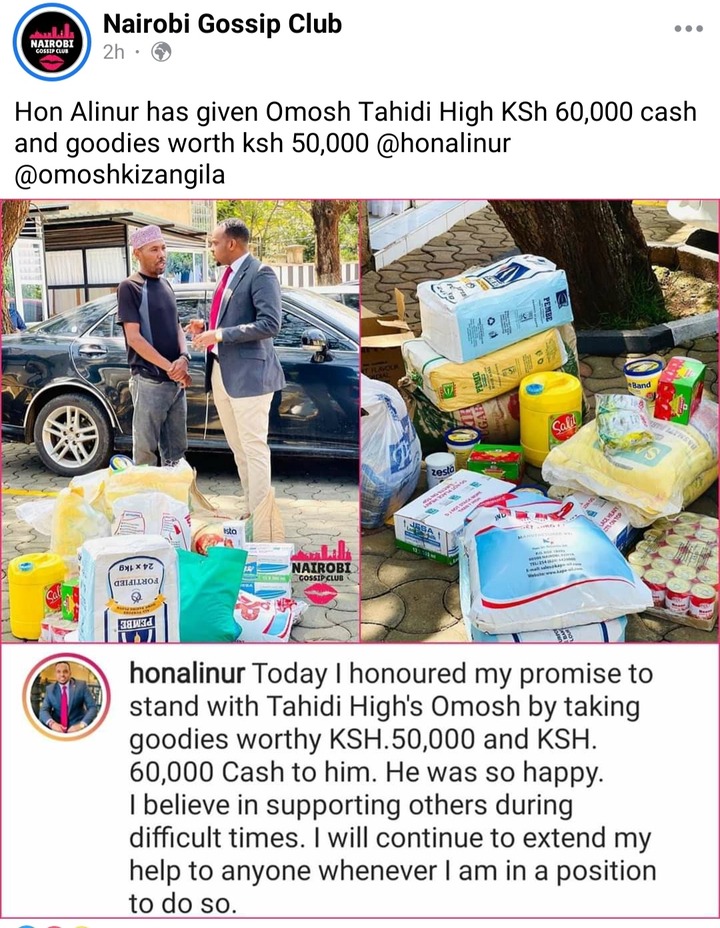 Kenyans on social media have expressed their reactions to the current situation of Omosh saying that Omosh received help from many Kenyans because he is a popular celebrity. Some Kenyans argued that those young people who are not celebrities are suffering outside there with no one to help them. Check some reactions from internet users below: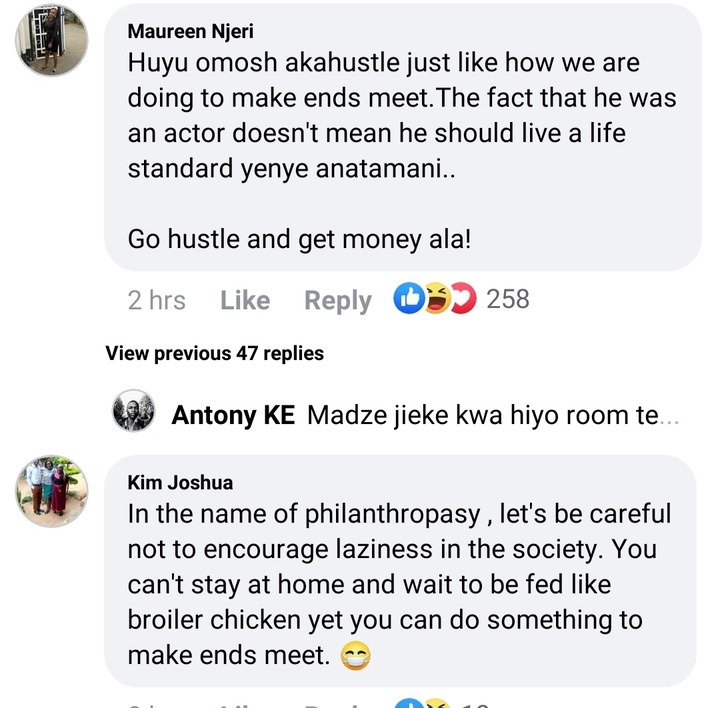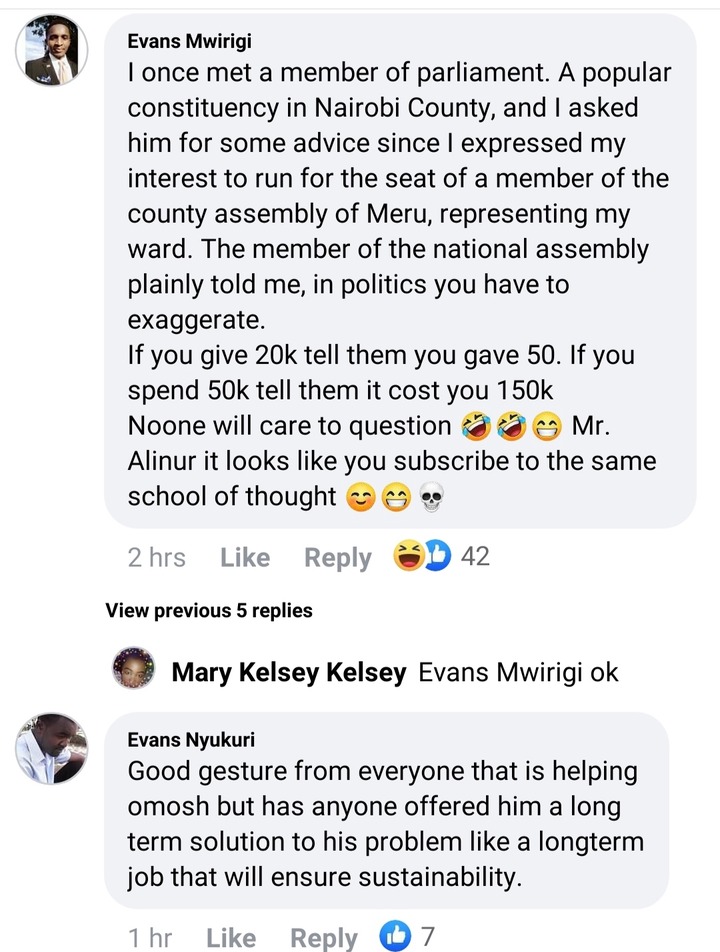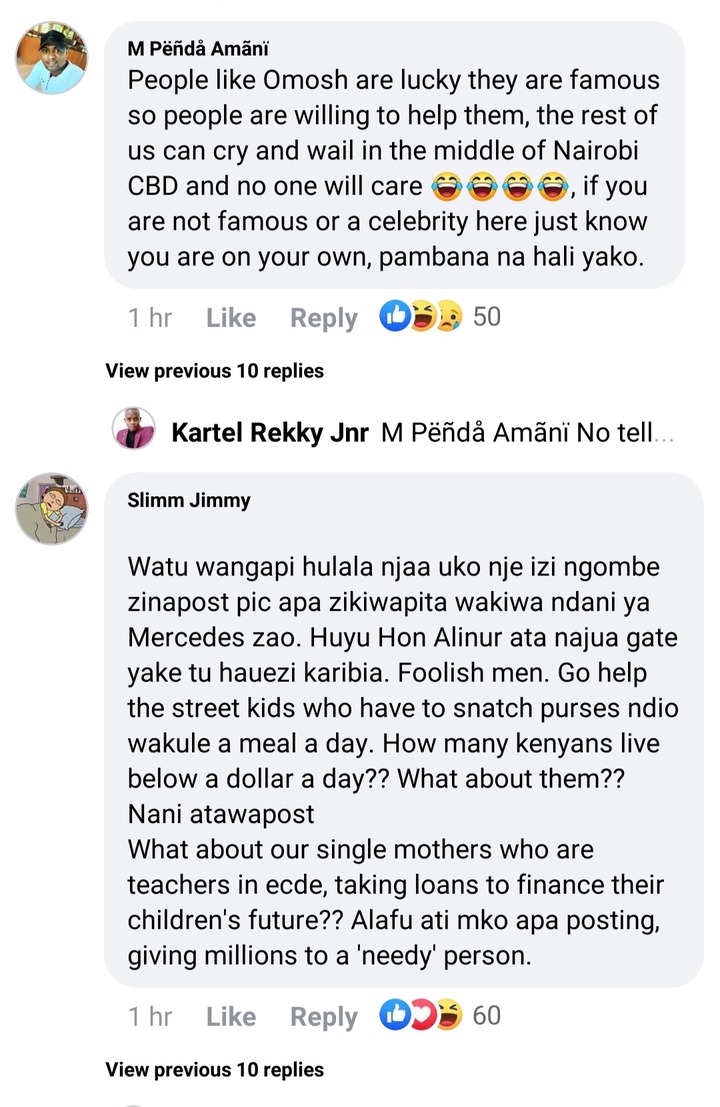 [Photo|Courtesy]
Follow me for daily updates.
Content created and supplied by: AgnetaMaureen (via Opera News )