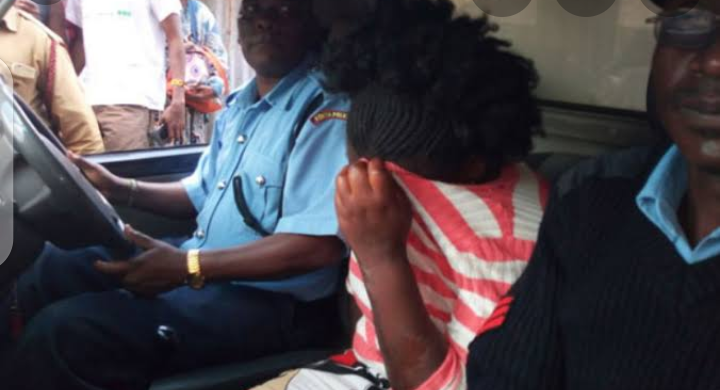 A fourteen seater matatu driver and his conductor have been taken to Kakamega central police station for breaking the covid 19 rules , the matatu had allowed more than 14 passengers into matatu.
The matatu which belongs to yesu ni Bwana which operates from Busia county to Kakamega County . The police officers who were carrying out inspection at Kakamega bakery around equity bank forced the passengers to alight the matatu then directed the matatu to the Kakamega police station.
Among the covid rules that were broken down by the above Matatu were, failure to observe the social distance in the matatu, carrying passengers without masks including the driver and the conductor and also carrying excess in the matatu.
The driver and the conductor who wanted to at least have a talk and even bribe the officer for the above mistakes but the officer was firm on his stand and led them to the police station.
The matatu was among many vehicles that were arrested and are in Kakamega police station and they are expected to be fined over various mistakes on the road.
This is a move to bring sanity on the road and ensure that the transport sector has discipline and the passengers who don't know their rights enjoy services.
Content created and supplied by: @kenyaNewsUpdates (via Opera News )