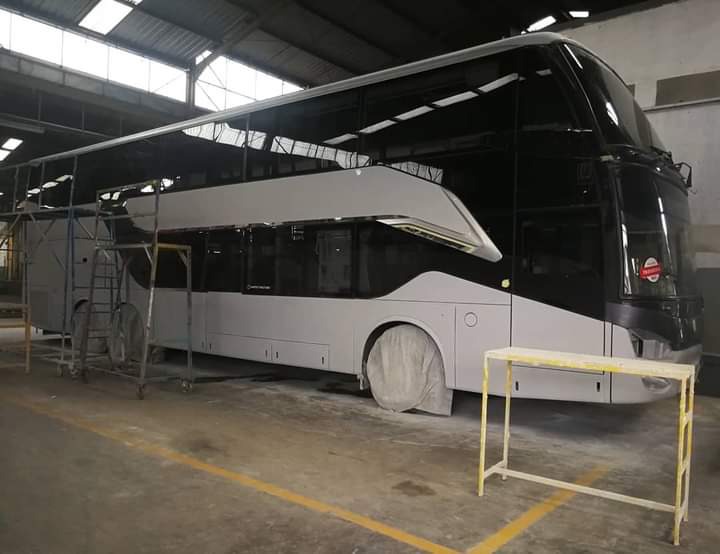 Kenyans have elicited mixed reactions following the latest trending of the production of double decker buses in the country.
The Master Fabricators being one of the largest production industry of buses in Kenya is geared towards the production of Double Decker buses.
However, it's stated that the process might take a while in Kenya despite the government bodies including the KABM and NTSA being engaged on the same. This is however because the country doesn't have infrastructure to support them.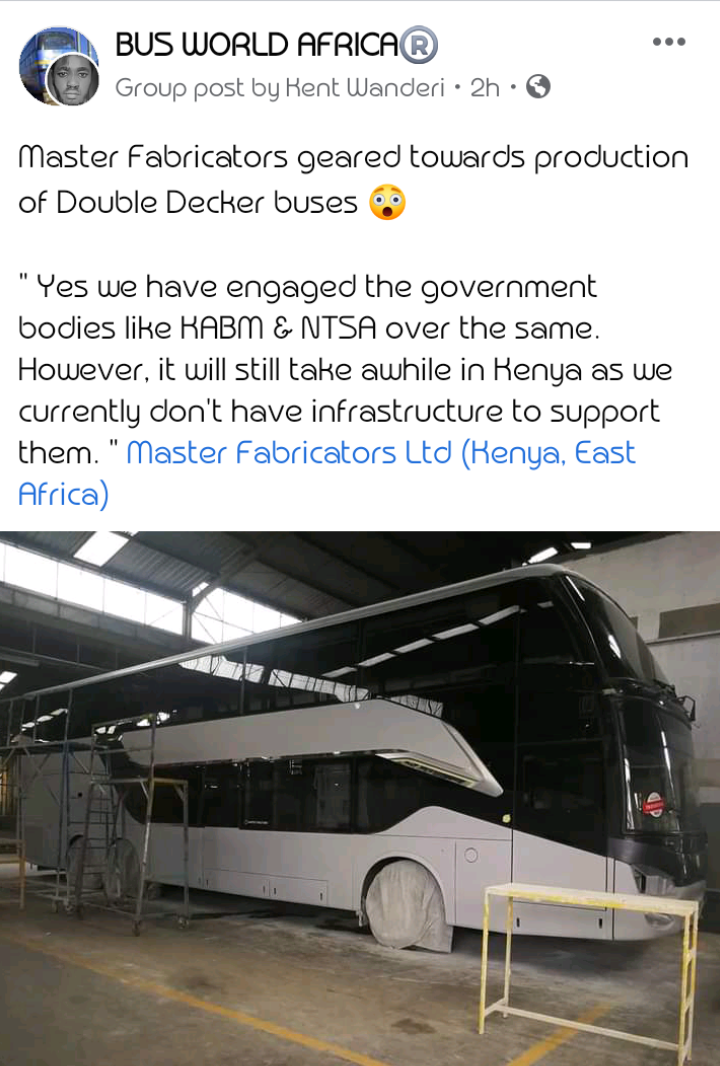 Below are some of the reactions by kenyans;
@alvin What infrastructure is needed to support a double decker bus?
@hillary Nakama nya ugenya ka imebeba viti huguza ile fly over ya pale prison naivasha sa hiz ztatoshea..
@eric I have seen taller vehicles on Kenyan roads than the bus you guys are talking about. Example matress lorries and the other one belonging to mill bakers for distribution of cakes
@benard Who lied to you that we don't have the infrastructure we had double deckers in the 70s all the way to the 90s and they survived much worse road networks it's time to invest in decker buses especially short distances due to pandemic restrictions
@tony these buses existed on Kenya road before they moved to UG then Zambia and SA and the roads were not they way they are today so achakutuambia haziwezi make kwa current road... our roads are even better now
Follow, like, share and comment for more news updates.
Content created and supplied by: SkyCrapArena254 (via Opera News )