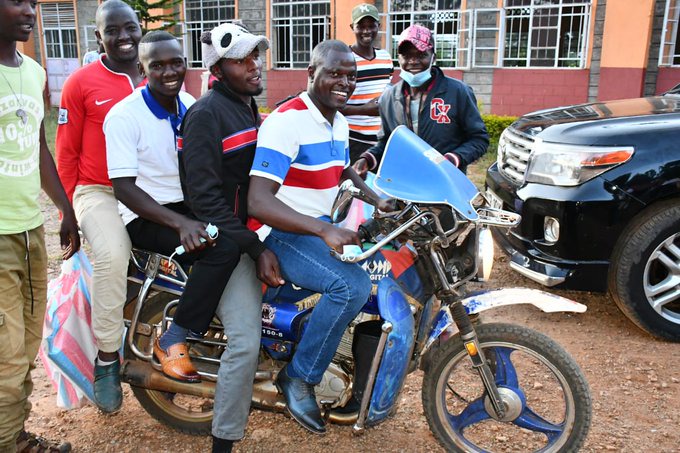 The Kiharu Member of Parliament elicited mixed reactions among Kenyans on twitter after posting a photo in which he was seemingly breaking the Kenyan traffic laws. In this picture the Kiharu lawmaker was seen Carrying three grown men on a motorcycle making him the fourth person on the little machine.
With his trademark slogan "We are African and Africa is our Business" Nyoro posted the picture on his official twitter handle on February 17, 2021.
Almost immediately after his tweet went viral Kenyans on twitter started responding to Ndindi's tweet. In fact, many of the responses castigated the MP after analyzing the picture from different angles.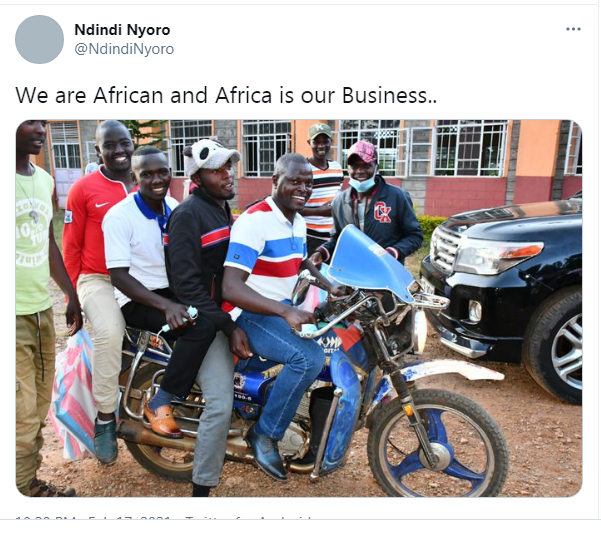 First, there are those who saw Ndindi's jester as one that was clearly in defiance of the NTSA rules and regulations.
"You are carrying excess mheshimiwa, follow NTSA protocols," twitted Erastus Murikie.
In this regard there are many tweeps who challenged the MP that it was also improper to ride without proper protective gears.
In other instances Kenyans saw Ndindi's move as a pure PR meant to advance a certain narrative while in the real sense he doesn't mean what he portrays in his jesters. These are some of the responses in that regard;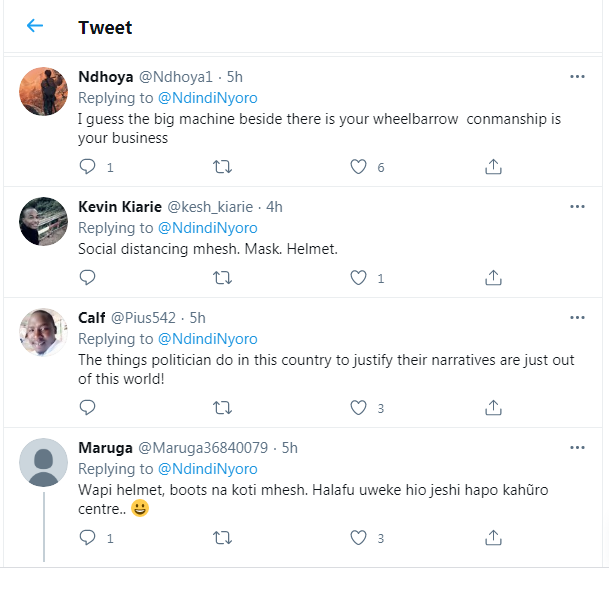 "The things politicians do in this country to justify their narrative are just out of this world," responded Pius.
"Making fun of the real hustler while your real machine waits," responded Mayungu.
"I guess the big machine beside there is your wheelbarrow," responded Ndhoya.
In the recent times politicians have been doing all sorts of things in public and even on social media to show that they identify with the ordinary folks and this could even be seen in Mombasa couple of weeks ago when Tangatanga politicians decided to address a gathering from a wheelbarrow.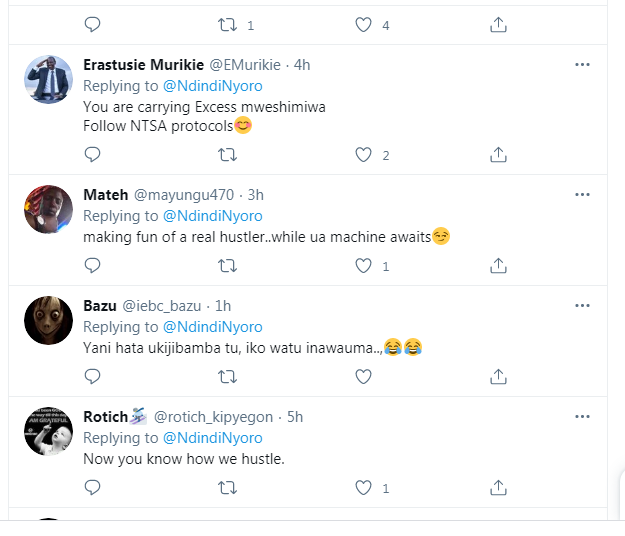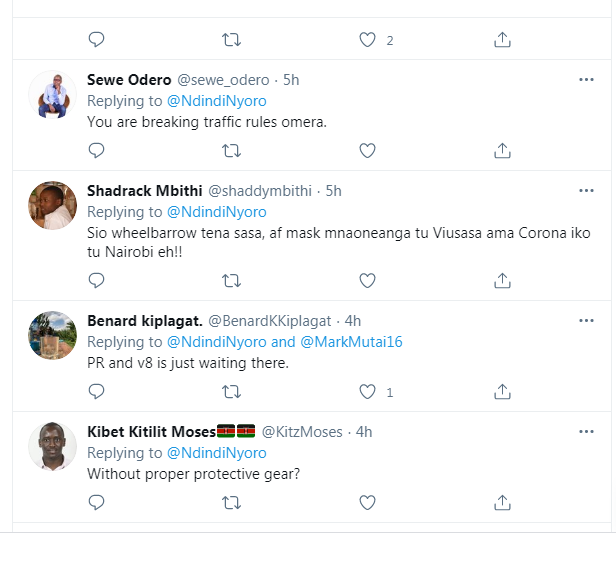 Well, it is said that politics sometimes depends on symbolism however this one by the Kiharu MP may have backfired as netizens pointed out many mistakes in his picture including lack of mask among the people he carried and even himself.  
Content created and supplied by: @DivexKE (via Opera News )