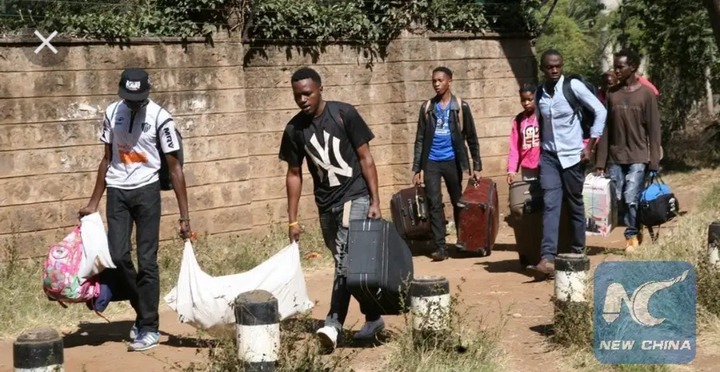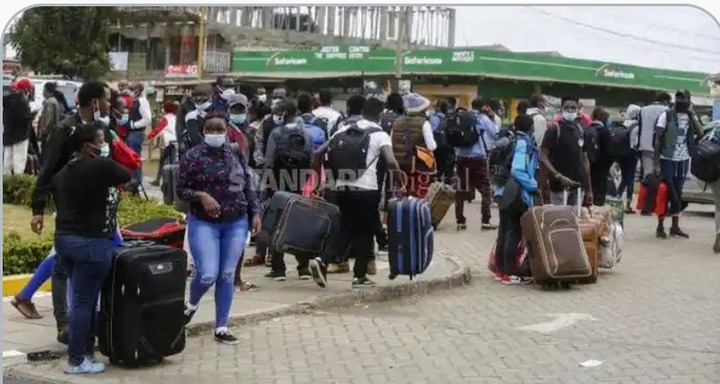 There is no doubt that the corona virus pandemic has caused a lot of grievances to the education sector. Moreover, this pandemic has totally unfavorable some of the students in Public universities who rely on Internal hostels to survive the hard reality of education.
In regards to the third wave of the Virus, The recent presidential directive Seems to have caught a majority of people off guard after five key counties were put on locked down with an effective increment in transport fee by some Transport SACCO in the country.
According to the Standard Digital, "a substantial variety of these 'comrades' rely upon well-wishers to fund their on-campus stay while some staff individuals in a few universities have been known to make a contribution towards supporting college students dealing with hunger strike and starvation."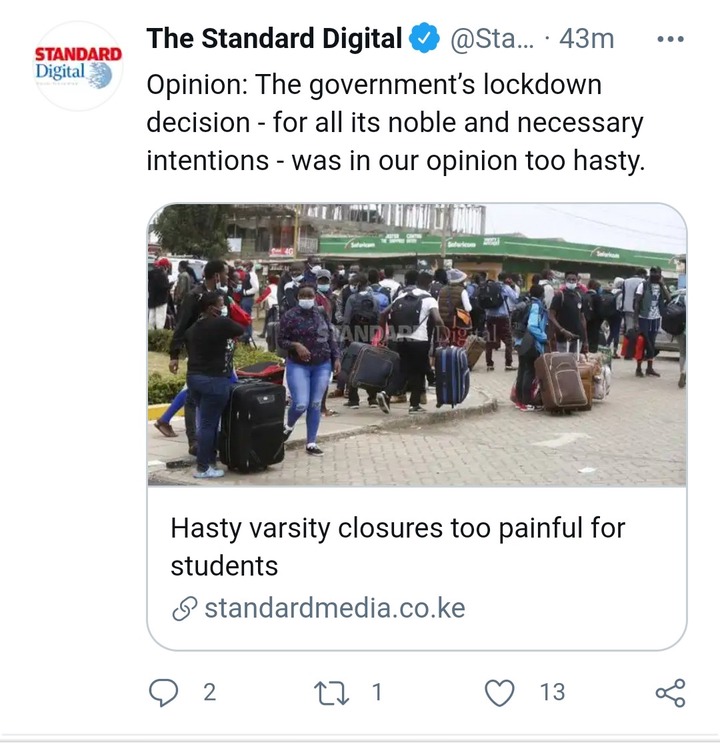 As per some 'comrades', The presidential decree found them in an anti-utopia which, forced them to deal with the strict ultimatums to leave university premises with the impending nightfall, empty pockets, increased fares, congestion in matatu termini and closed county boundaries.
This is the what Doctor Wahome and Doctor Chacha said during an interview with the Standard Digital: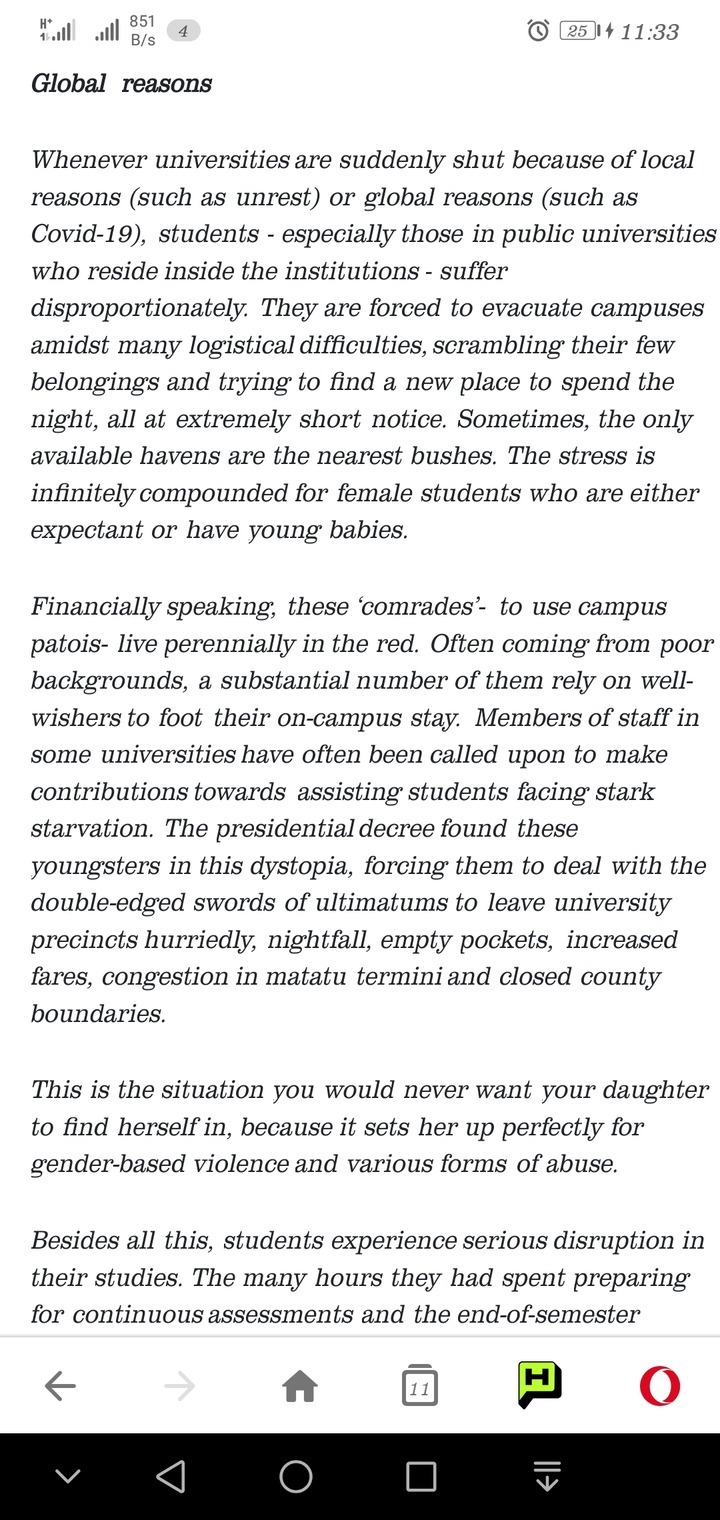 Disclaimer:
As per my perspective, the government should provide rapid transitions, and free transport from campuses to the bus station during such rapid transitions.
Nevertheless, some University councils should assume responsibility for the predicament of students after every emergency closure of the institutions While the HELB should increase its time lapse on loan repayment.
Therefore, what is your thought on this issue? Leave a comment let's keep the discussion going.
Content created and supplied by: KosspapiRsd (via Opera News )