Death is a respecter of no man. As human beings we all know that will due someday as to live is a gift but to die is a must. However, as family members we often console and support each other during the trying time. But, the cold hands of death often claims the lives of our dear ones.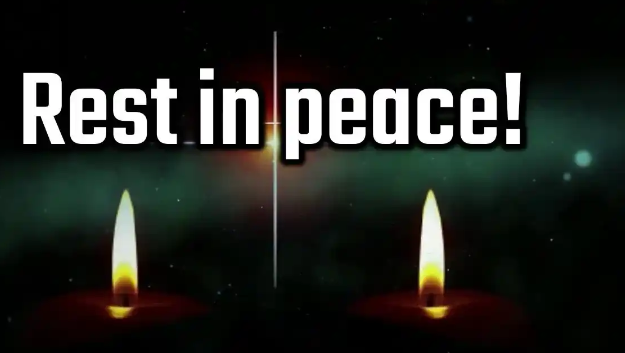 It is so sad and painful as a renowned and great Radio presenter Amo Blaze who was also the best hypemen in East Africa has succumbed to death. The sad and sudden news was announced by famous blogger Robert Alai on his tweeter account. He tweeted,
"RIP my brother Amo Blaze. One of the best hypemen in EA and a great Radio Presenter. https://t.co/h3dHy4pWSr."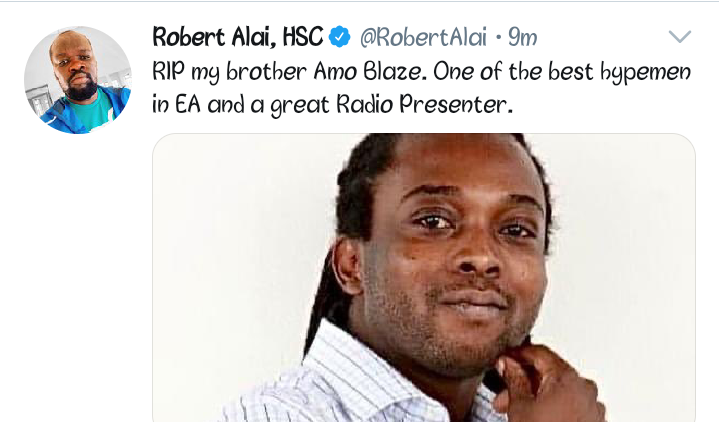 As opera news hub writers we send our condolences to the family members and close friends and we pray and hope that they find strength during this hard and trying times. May his soul find rest in eternal peace. Dance with the angels!
Content created and supplied by: HotnewsSantos (via Opera News )