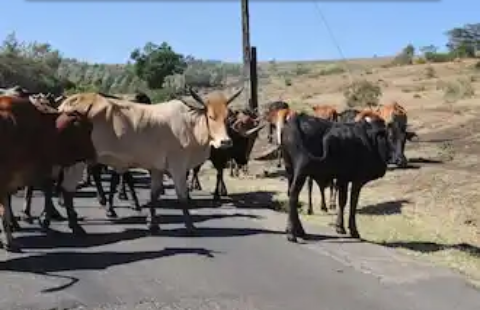 Residents of Nanjekho village in Busia county are worried after a strange cow that acts like human beings visits them.It is believed that the cows has some haman traits.The cow is claimed to be well behaved and it have been noted that it's always visits the toilet for a long call just like human beings do.
The dark brown domestic cow which is in Nanjekho village in Matayos sub-county is said to have ability of hearing and and understanding what people are discussing.The cow which is roaming in the village is also said to be violent especially on men making it difficult to be handled by people.The villagers also believes that the cow can cause harm from afar.
The villagers have urged the government to step in and save them from the this demon that has put the village under great fear.This occured because the villagers believed that the cow can cause more harm to them.
Content created and supplied by: DrJymoh (via Opera News )