An grisy accident has been reported earlier involving a police motor vehicle that left scores Injured and some in critical condition as reported.
The incident occurred along Wajir - Tabaraj road at Refaley area. Sources indicate that it was reported by one Mr Abdi Ali a CIPU commander in Wajir East.
Police rushed to the scene of the accident to try and salvage the situation and prevent fatalities. It is reported that the driver had lost control after hitting a ditch while evading a speeding car in the process.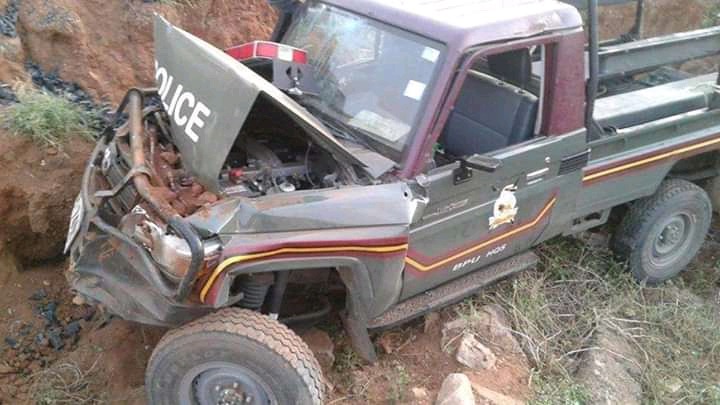 The police found that PC Charles Kibet Langat was the driver of the land cruiser with six in board when he lost control. The vehicle reportedly lost control and rolled several times before coming to a halt.
The officers sustained serious injuries and were rushed to the Wajir county hospital for medical attention.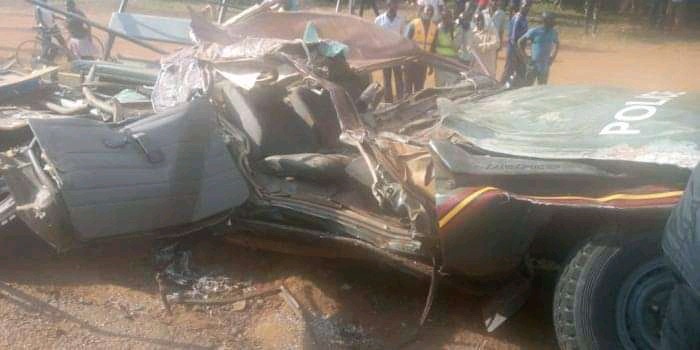 Seriously injured officers have been identified as follows:
1. PC Charles Kibet with head injuries
2. APC Mohamed Aden with both leg fracture and right hand fracture
3. APC Alex Kipkurui with head injuries
They have bee placed under strict medical supervison for their progress. The officers reported with minor injuries are as follows:
1. PC Daniel Matano with left shoulder and general body pain.
2. APC James Mutua with general body pain
3. PC Peter Mwangi with head injuries and general body pain
4. APC Kennedy Chacha with head injuries and body pain.
The area OCPD in charge wishes them a quick recovery. Their vehicle has been towed to the vehicle for inspection after the scene was visited for investigations.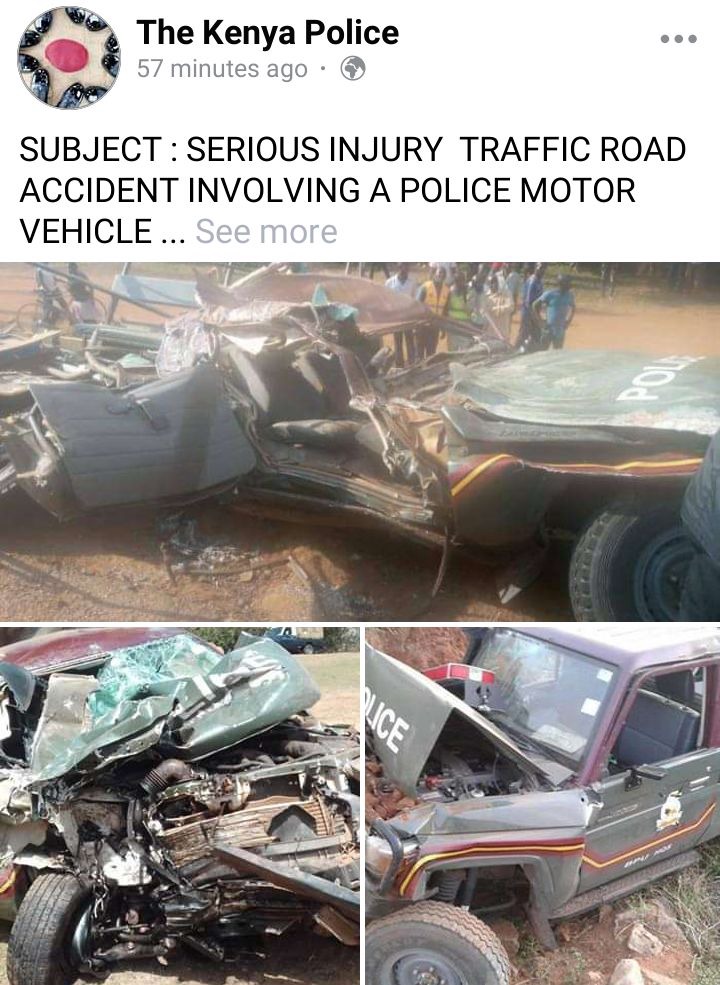 Content created and supplied by: Chiefchef (via Opera News )