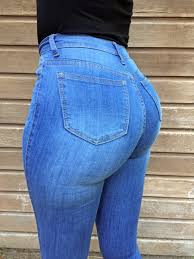 In the modern world, finding your favorite choice in the wide collection of women's skinny attires is the other easy thing. Women in the world today can shop for their most preferable skinny jeans at the most affordable prices. With this tight jeans our ladies for sure look comparably nice. But, has it ever crossed your mind the kinds of risks these stylish clothes can expose them to?
In this article, I'll elaborate to you some of the unknown or highly assumed dangers that skinny jeans expose our good ladies. The dangers are basically on the health of their bodies. It's indeed fundamental that a woman looks great without necessarily risking her health in the course of doing so.
If you did not know, skinny jeans are breeches which are fashionably tight and were worn as early as the 17th century. The core 'ancestor' of skinny jeans is France. The skinny clothes were called 'pantaloons' and were worn high on the waist. They were first popular at the court of Louis XIII in France and later they got their introduction in England, then to the rest of European nations. Currently they are almost worn everywhere across the world.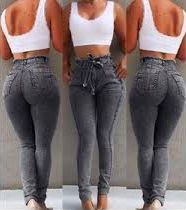 There is a number of painful naked truths that may make you ditch all your skinny jeans. It's good for me and you to realized the mind-blowing dangers or risks these tight clothes can expose ladies to. Let us have a look at some of the dangers.
1. There is a condition that health experts call Meralgia paresthetica. With such a condition, the outer part of one's thigh is characterized by a burning sensation or pain. Either, a lady may experience some tingling and numbness on the outer thigh. The main cause of Meralgia parenthetica is compression of the lateral femoral cutaneous nerve (a nerve that supplies sensation to the upper leg). The compression is as a result of putting on skinny trousers.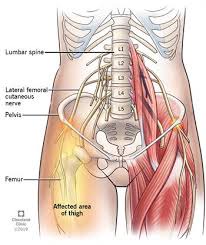 2. If you've been putting on skinny jeans and happened to experience some pressure build-up from internal swelling of tissues or bleeding, then it's high chances that was a dangerous condition called Compartment Syndrome. The associated pressure here decreases blood flow thus depriving muscles and nerves of required nourishment. This condition may also associate some burning or tingling. Skinny jeans make the muscles swell and may even worsen the syndrome. You can see an example of compartment syndrome of the foot below.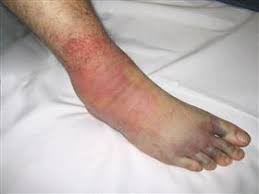 3. Urinary Tract Infections (UTIs) can occur or affect any part of the urinary system. One with UTIs is advised to avoid tight jeans which are said to worsen the situation. According to a research by University of California, the ability of bacteria to overwhelm the normal vaginal flora is by bigger chances reduced when one sleeps naked.
4. Fungal infections may also not give you a healthy room if at all you're used to the tight trousers. I know it sounds extremely funny if I say, 'it needs to breath.' Tight trousers are said to keep the genital areas moist-warm. Such conditions are merely conducive grounds for Fungus. So looser clothes and undergarments are highly recommended.
5. You can either expect to experience poor blood circulation around your body when you put on tight clothing. Numbness in feet or even weakness in the ankles might come along with skinny clothing. You do subject your heart to some difficult task since it has to work harder to pump and sustain blood flow. Blood flow around the regions covered by the tight jeans is desperately poor.
6. There are also risks of irritation upon wearing skinny trousers. This could be the reason behind your itchy skin often time. Like tight undergarments may do, skinny jeans can leave irritations, inflammations of hair follicles and even rashes around the genital areas.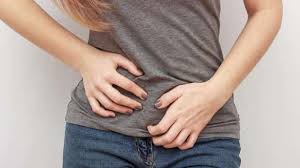 The Daily Mail once reported of a 31-year-old woman from England who suffered a 5-week UTI triggered by her skinny jeans. You follow the link below and read more about Elizabeth Narin's story. Meanwhile, take care and stay safe.
https://www.google.com/url?q=https://www.cosmopolitan.com/health-fitness/news/a42636/woman-hospitalized-for-a-uti-she-got-from-wearing-skinny-jeans/&sa=U&ved=2ahUKEwinp-bji_PuAhVRSxUIHefmBWEQFjAAegQICxAB&usg=AOvVaw0BcZrhtigiWovgvzHvh2LX
Content created and supplied by: Kenya. (via Opera News )