In a recent Instagram post,the self proclaimed boss lady shared photos of herself outside and inside an upside down house.Usually,a house has the roof at the top and the base at the bottom.This particular one was different,with the latter taking the place of the former and viceversa.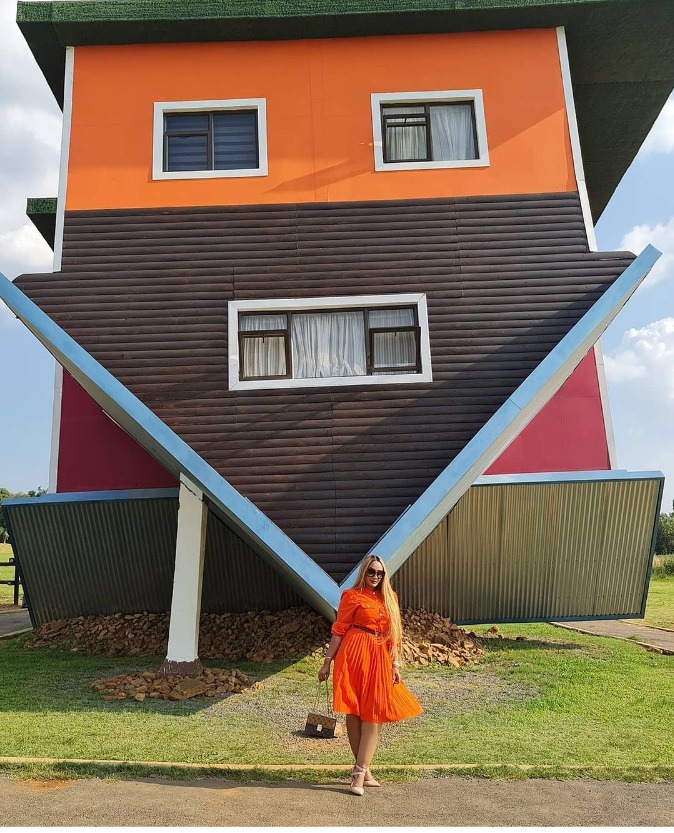 The house is what anyone could term as a dream destination.Situated in a spacious environment,the mysterious house is full of colour and rich in desogn.Through her instagram stories,the South Africa based business lady shared an inside photo of the house (particularly the bedroom).While Zari sat on the ceiling board,the top of the bed faced her.
See photos;
The outside.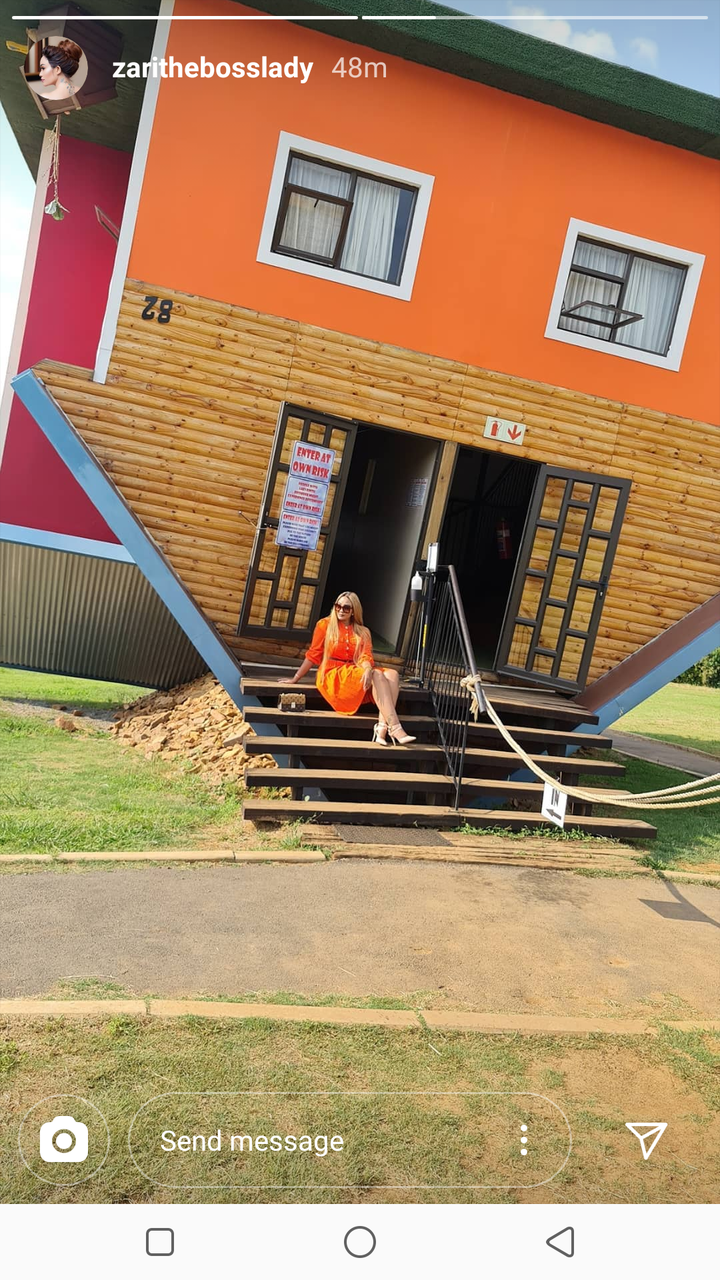 Photo:Zari Hassan posing for a picture on the stairs of the upside down house.
The inside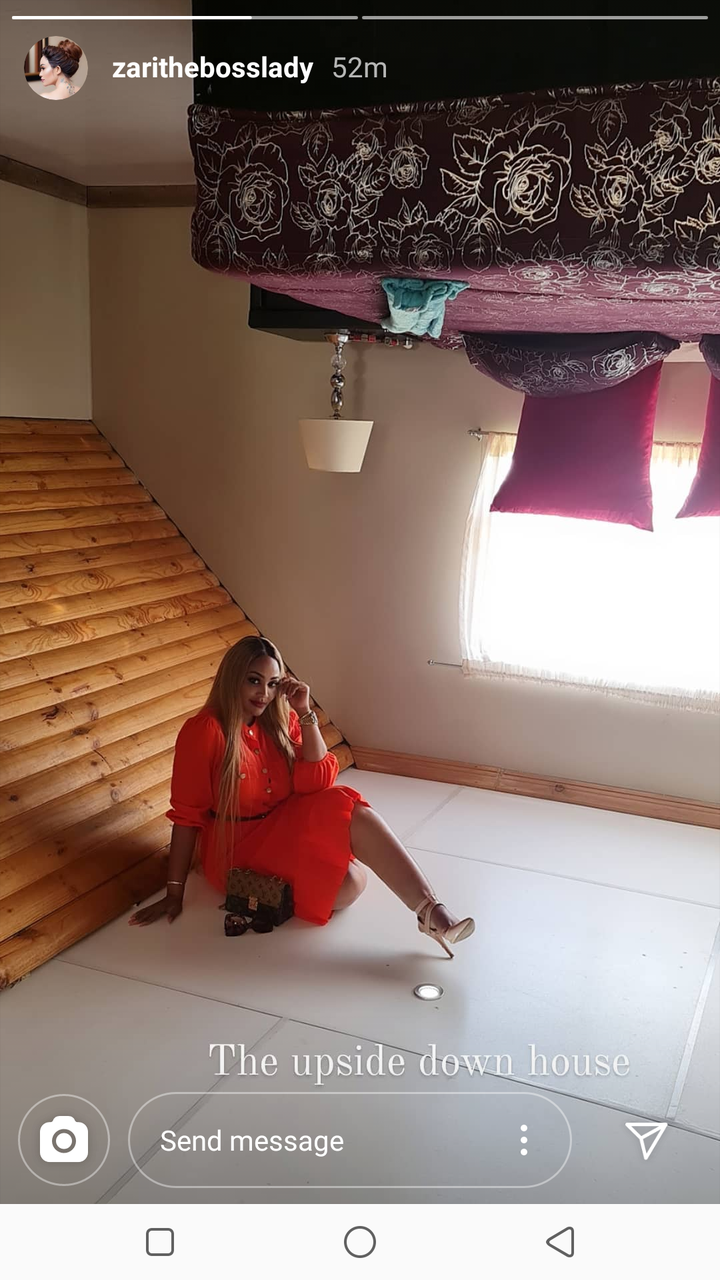 Check out some reactions from fans concerning this rare house design;
According to @jossyie_fashionworld,"That house".
@comradekipeppe commented,"upside down".
@strictly_nillan added,"Ayee,the background".
@single_tishh wrote,"This house is upside down".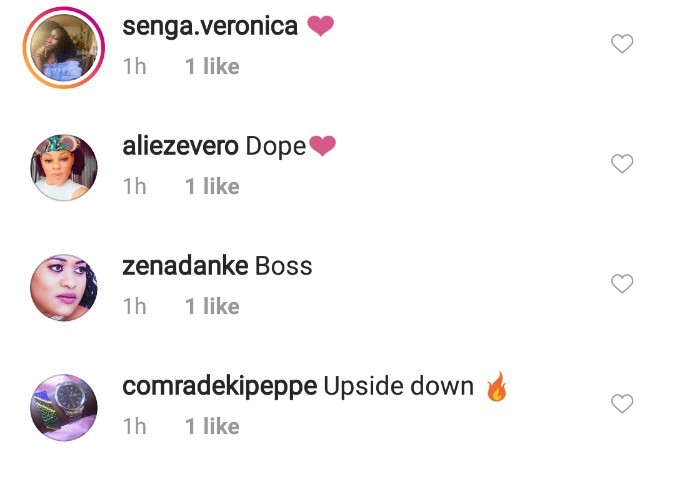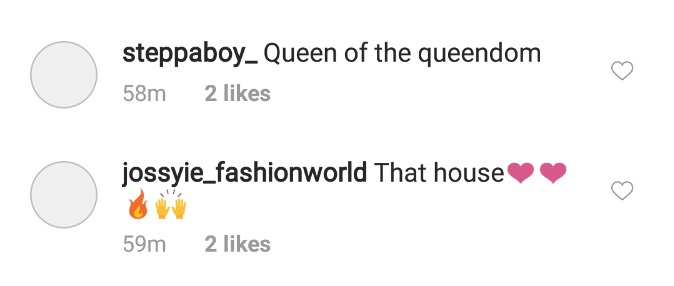 Like,share,comment and follow for more interesting articles
Content created and supplied by: EastAfricanews (via Opera News )