Chavakali High School principla's office has attracted many people who visits the office.Chavakali high school is a public secondary school located in Chavali town in Vihiga County.Chavakali is a boys school and the only boys nationa school in the County.Chavakali school is a familiar school know well for its best KCSE perfomance and they are best in Football and other school games.Chavakali school has shocked may people who visited the schools principals office.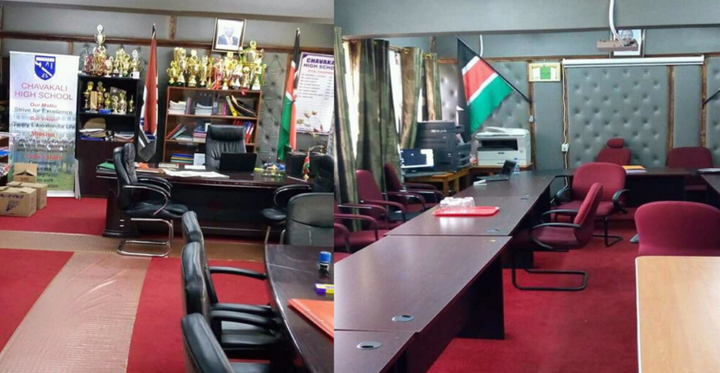 The principals office has executive chair for the principal.The office is lavished with ared carpet and moder office chairs.The office looks like a government office..The office has staff desks with cabinet and chairs.The office contain fans and has a trophy cabinet for the school best awards.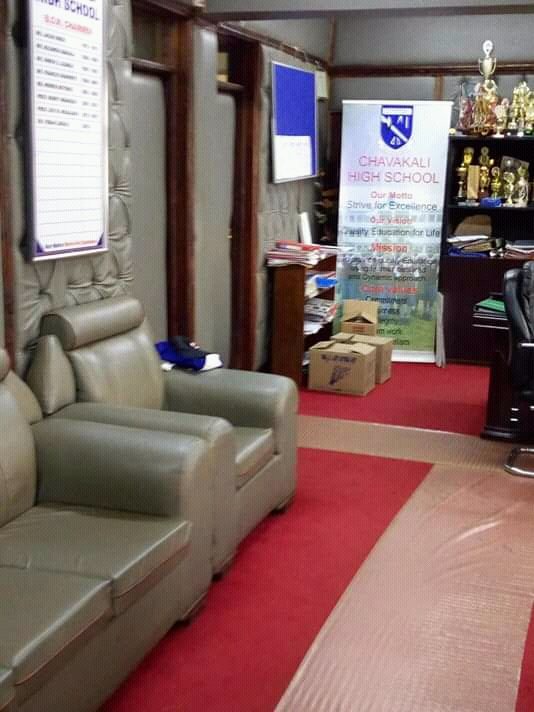 The office has some confortable coaches that can be used by the visitors.The coaches look comfortable and they are classic and best.The expensive coaches are used by the old guests who need a comfortable place to rest.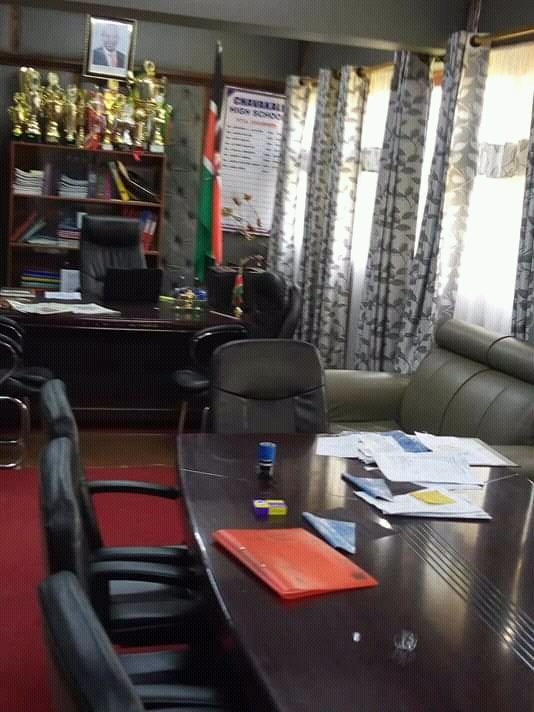 Chavakali school principal office has the perfomance list for the school .The list is the office so that the visitors can be helped to evaluate the schools perfomance.People visiting the office doesnt need to check on the notice board to see the school perfomance.The office has some connectivity in network and computer where u can accces anything that is inside the access through internet.
Content created and supplied by: Eugeneadalo (via Opera News )