5. The Deathstalker Scorpion.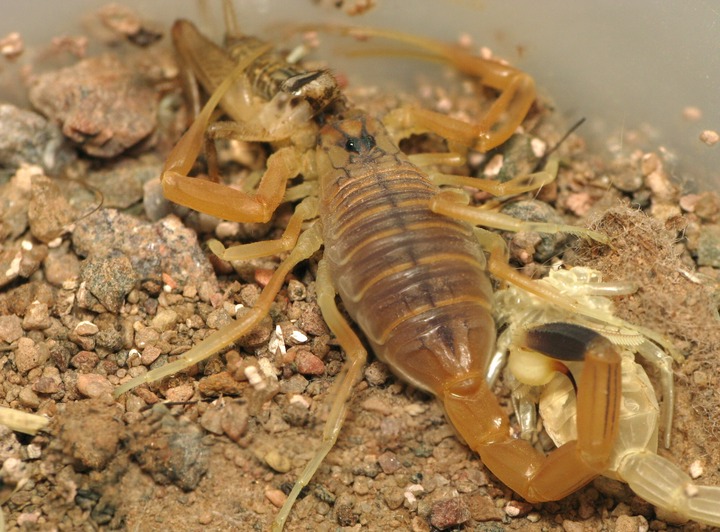 The deathstalker is a highly dangerous species of scorpions thanks to its venom which contains a deadly cocktail of neurotoxins.
Its venom causes unbearable pain, and in severe cases coma, paralysis and eventually death.
These Deathstalkers are found in North Africa and the Middle East.
4. The Geographic Cone snail.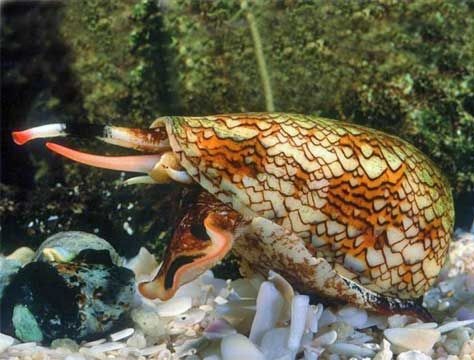 The Geographic Cone snail is the most venomous of the 800 known cone snails. Cone snails are a group of venomous and predatory sea snails. It is believed that the venom from one of these snails is enough to kill 20 people.
3. The Blue-Ringed Octopus.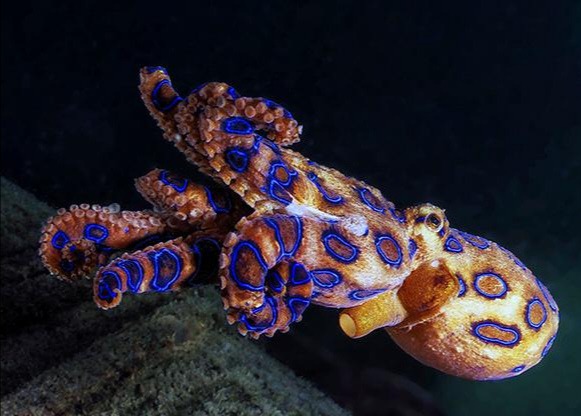 Despite its size(3- 6 cm) the Blue-ringed octopus packs enough venom to kill 26 adults within 30 minutes. Its venom is thought to be 1,000 times more powerful than Cyanide. There is no antivenom for Blue-ringed octopus bites.
2. The Box Jellyfish.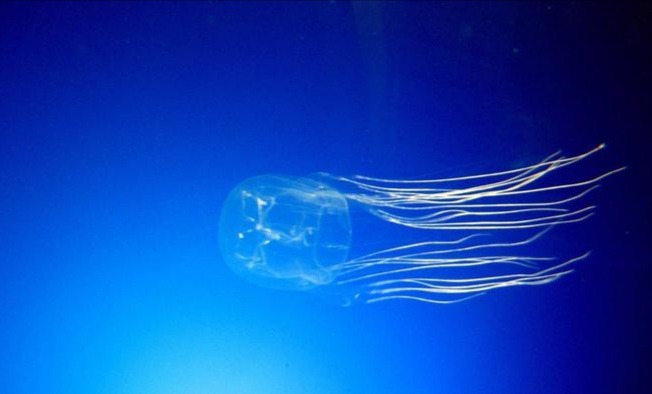 The box jellyfish is the most venomous of the jellyfish species. Its venom contain toxins that cause extreme pain that victims have been known to go into shock. The Box jellyfish venom causes tissue necrosis and death within minutes of severe exposure.
1. Inland Taipan snake.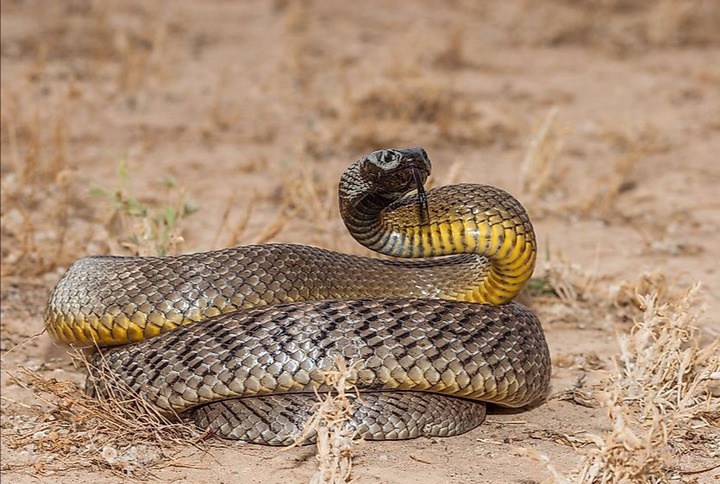 The Inland Taipan is the most venomous snake on earth. One bite from this reptile is enough to kill 100 adult people. Its venom kills in under 45 minutes. The snake is not aggressive in nature and can be found in the semi arid regions of Australia.
Content created and supplied by: bettcollins (via Opera News )